"Hope and Memory have one daughter,
and her name is Art."
~ William Butler Yeats
One day a cashier at my local organic foods co-op asked if I'd like to enter a contest to determine "The Most Beautiful Question." The way he described it captured my attention, so I asked for the website.
He responded, "Oh, it's not on the Internet. Just ask a question, and you may be a winner! Will you open that door?"
Intrigued, I asked, "You mean, what's the most beautiful question I can ask someone else?" He agreed, "That could be a question!" The one he'd choose to ask is, "Why are you suffering?" Mine might be, "Who are you?"
This definition enlarges the scope of beauty by embracing awareness.
Holding the Both/And
All forms of beauty and art expand our perception, enabling us to more fully hold the "both/and". Visionary activist astrologer Caroline Casey recounted a meeting she attended of scientists who also aspire to be mystics, observing, "If physics and metaphysics get married they can have a child: reverent science."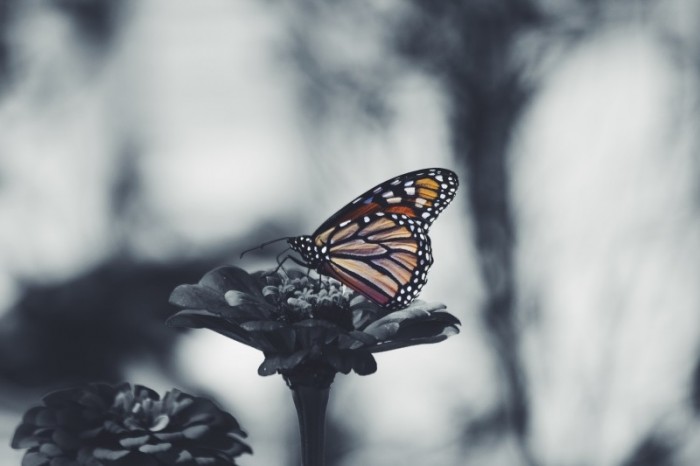 This is where we are growing globally: towards a unity of former opposites, in every realm. We're shedding our old skin, emerging from the chrysalis, morphing into wholly new beings. It's arduous and joyful, scary and anticipatory all at once, as birth is.
And while our evolutionary symptoms can range from exhaustion to panic, the tools we can use to ground and comfort ourselves are surprisingly simple: Nature. Cuddling. Fasting from both "real" and "fake" news. Bonding with children and animals. Deep rest. And allowing art, beauty and creativity free reign.
Living as a Masterpiece
Creativity carries a high vibe. To begin to live as the masterpiece you already are, first consider how you learn best: are you predominantly visual, auditory, kinesthetic? Then choose an activity below and begin to integrate it into your life as "art school":
Keep a journal — and try writing in it with your non-dominant hand.
Draw, paint, or sculpt your ideal work expression.
Sit by moving water. Sit in moving water. Sing while sitting in a stream!
Dance your dream. What does it feel like as flowing movement?
Walk the labyrinth, an ancient meditative art form. Visit the Worldwide Labyrinth Locator to find one near you
Enjoy on a device-free weekend. During this period, pay attention to your dream life; see if you have better dream recall and more vivid dreams.
Prepare a meal that is as aesthetic as it is nutritious. As you combine ingredients, imagine that you are cooking up your "work" of art.
Spend a day, alone or with others, in total silence.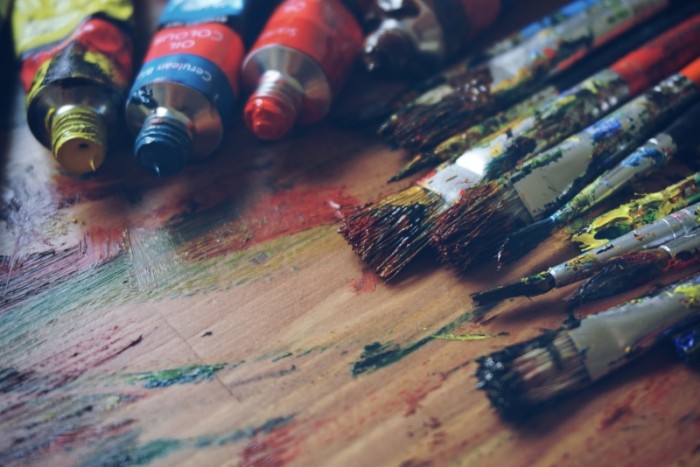 In The Creative Connection: Expressive Arts as Healing, Natalie Rogers writes: "The creative process is a path to finding the divine self. Discovering the capacity to love is profound. Discovering the ability to receive love, whether it is from a particular individual or a universal source, can be so awesome as to be frightening to some people. However, tapping into that ability or consciousness is both healing and revolutionary in that it changes the lenses from which we view the world."
Some questions for meditation and co-creation:
What would the world look like if we created it together to reflect our strength and vision as Spirit?
Who would we be if we looked within ourselves to find the answers?
Will you allow yourself to walk the beauty way?
© Copyright 2008-2017 by Amara Rose. All rights reserved.
About the Author:
Amara Rose is a metaphysical "midwife" for our global rebirth. She offers spiritual mentoring, e-courses, a CD/mp3 of the journey to awakening, and an inspirational monthly newsletter.
Learn more at LiveYourLight.com. Connect with Amara on Twitter and Facebook.