"If I could tell the world one thing
It would be that we're all OK
And not to worry 'cause worry is wasteful
And useless in times like these
I won't be made useless
I won't be idle with despair…"
~ Jewel, Hands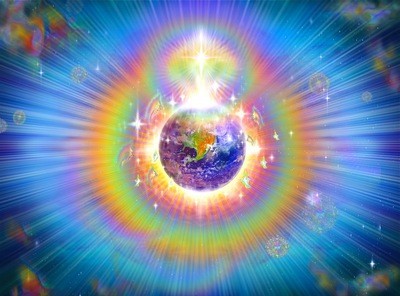 Here in The Great Turning, the predominant emotion is often fear — the same energy as excitement. What we feel is a matter of interpretation.
It's a time of incredible expansion, according to every cosmic weather report I've seen: an opportunity to compost our "harrumphitude" concerning Trumpelstiltskin (thanks to "mythic news" weaver of context Caroline Casey for these deLightfully winnovative words). If you have skin in the game vis-à-vis Trumpelstiltskin, this is the ripe moment to play your Trump card.
A Subtle Shift Makes the Diff
The key is our collective readiness and willingness to segue from living in Alien Nation to co-creating a global heart community, Imagine Nation. The shifts are subtle yet substantial: from thinking we're alone to realizing we're all one.
In Alien Nation, self-flagellation is popular. "I'm the only one I know who can blackball myself in my own community," a woman despaired recently, explaining how, in angrily speaking her mind about an issue vital to her, she piqued the one person who might have proven most helpful, had she spoken with Spirit Tongue. I empathized, as I've often carried my own whips, too. Practicing self-love is the hardest task most of us will ever master.
Yet it's so apparent that everything is vibration: while food shopping in a happy frame of mind at my local organic grocery, trading quips from old Monty Python routines with the customer in front of me at check-out, I was bowled over when the young cashier offered, "Would you like me to burn you a CD of their skits?"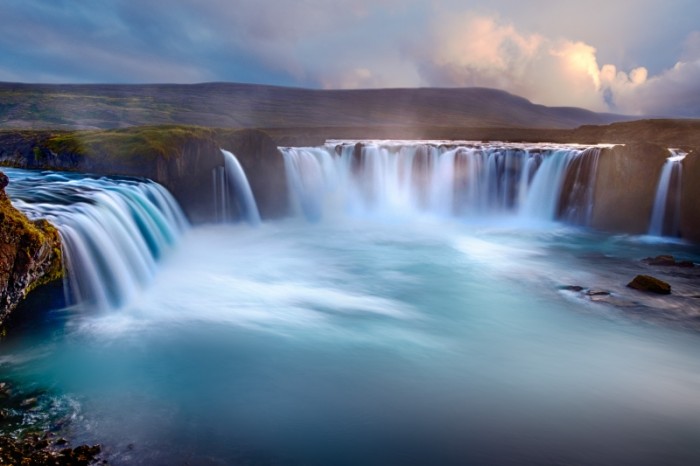 True Happy Hour
A New Yorker cartoon shows a man standing in front of a sandwich board outside a bar. The board reads:
Happy Hour: 6-7 p.m.
Are you truly happy? Hour 7-8 p.m.
Have you ever been happy? Hour 8-9 p.m.
Wish you were home with your cat. Hour 9-10 p.m.
Would we need "Happy Hour" if we genuinely understood how to be happy?
When 9-1-1 happened in New York City, I penned, This IS A Test. A still-relevant excerpt:
"This event is a volcanic eruption, and in hindsight, the rumblings many of us have been experiencing the past few weeks presaged it. Several players on the path have been sharing stories of total strangers (as well as of acquaintances and friends) suddenly, savagely and inexplicably dumping truckloads of mental trash on them. Everyone has been feeling 'the quickening' of these end times, but, since we're at different stages in our growth, those who have no context for what they're experiencing also don't know what to do with these volatile energies. The anger's been leaking out, and finally, here's the explosion.
"It is, in a very real sense, a planetary birth process. Something old has to die in order for the new to emerge. We are all learning how to transform the war within ourselves into spiritual warriorhood."
We don't need tosh everything we disagree with; we can compost hubris into humus (another subtle shift). Rather than radical surgery, we can perform a Trumpectomy using radical evolution.
We're all members of the surgical team now; all cells in the body of Gaia, our Mother. Malignant cells have lost the ability to cooperate with other cells for the greater good of the whole. Yet cancer does not arise in an instant; it grows over time. If we plunge ahead intent only on annihilating the cancer, we also destroy healthy cells, and possibly the entire body of humanity and all other species. By excising what no longer serves the collective, we can return to high health.
As the old evanesces and the new ripples into being, we build the Imagine Nation of the One Heart, where we are each re-spected (seen again), re-sponsible (able to respond), re-cognized (known again) and re-warded (honored) for our gifts.
After all, Earth is simply "heart" with "h" at the end: the ∞th letter of the alphabet, infinity, the secret of happy, the beginning of home.
Copyright © March 2017 Amara Rose
About the Author:
Amara Rose is a metaphysical "midwife" for our global rebirth. She offers spiritual mentoring, e-courses, a CD/mp3 of the journey to awakening, and an inspirational monthly newsletter.
Learn more at LiveYourLight.com. Connect with Amara on Twitter and Facebook.