"Reality is only a Rorschach ink-blot" – Alan Watts
We don't have true "possessions" in this world. Although we do acquire 'things' throughout our life, they all degrade, depreciate or get passed down from generation to generation. When we die, we cannot take any of our things with us (including money). We can try and be in control of every aspect of life, but the only thing we truly own and can control is our individual perspective. A perspective is a particular attitude toward or way of regarding something; a point of view, and a perspective is completely relative to each individual. Perspective is what drives humanity. Perspectives both create relationships, and cause war. Most importantly, perspective can improve or weaken our relationship with ourselves. Your perspective is the single most important thing that empowers you because the way you adapt to life largely depends on it.
Most of the things we want in life are because our ego tells us we should have these things, and our ego is driven entirely by our perspective. We want to win arguments because our ego wants to feel better than the other person or it is afraid to look stupid, and often we fail to honestly re-examine our perspective of the conflict. If we lose our job, car, or home our ego feels the loss of something it was attached to. We begin to feel inadequate and embarrassed because we have fallen below our perspective of what an accomplished member of society is. The ego and it's attachments once again stop us from re-examining our viewpoint.
For example, some people are told from a very young age that they should be doctors or lawyers when they grow up because a common perception is that those paths are guaranteed ways to become successful. They invest all their time and energy into this pursuit and risk their world being destroyed if they fall short and don't get into medical school. The ego feels like it is not good enough, not worthy. Not good enough for who? Their parents? Society? Did they ever explore what things truly make them happy in life? Have they considered all the ways to incorporate what they love into what they might do with your career? Did they pursue those fields because they loved them or were they attracted to those careers because society ingrains in us that success is determined by wealth? Has your perspective told you that the inability to achieve certain things means you are a failure and therefore is crushing your entire view of who you are?
When something happens to us that is in opposition to what we have planned, we feel like we are a victim of whatever the circumstance was because our ego wasn't able to acquire something it had become attached to so we label those things as "bad" and as "problems".
Most of our problems are trivial. I say "most" because I don't want to write off every challenge the human condition faces as something that is easy to deal with a simple shift in perspective. There are people out there suffering from terrible diseases, injuries, and conditions that I can't even imagine. But even in the worst circumstances in life, if you are on the path, it is an opportunity for you to re-evaluate your priorities of what really matters to you. Aside from people who are facing the harsher aspects of reality, those that are caught up in trivial circumstances require less to bounce back on their feet, and can do so with a simple change in perspective. We live in a day and age where first world problems run rampant and a large portion of society has become fixated on a false sense of identity.
We all face challenges throughout our lives. Struggle is a necessary part of the human experience. It is how wisdom and character is built. Your perspective colors how you respond to the challenges in your life so whenever difficult circumstances appear you should ask yourself:
Am I alive? – Yes
Am I now wiser from this experience than I was before? – Yes
Does this wisdom add any value to my strengths moving forward? – Yes
What do those around me think of this situation?
When considering the people around you and their involvement in, or opinion of your situation, it may be a good time to consider letting go of the fair-weather friends in your life. Do those in your circle offer a presence that will truly help you on your journey? Maybe this will be a time for you to see how much your circle of influence truly cares about you. Nobody owes you anything, but you shouldn't waste your time with people who abandon you when you no longer fit their perspective of an ideal friend.
In contrast, spending some quality time alone in front of the mirror is crucial to developing a healthy perspective. Maybe the situation you are in arose directly from poor choices you made. It's important to always re-evaluate your behavior and how your perspective has contributed to the places you find yourself in.
Your ability to let go of trivial attachments determines your ability to roll with the punches and fosters a perspective that allows you to keep fighting the good fight. Life can beat you down at times and your perspective of being a victim or a victor of the challenge has a profound impact on your self worth. Even when you fail at something in life, you are perceiving it as failure because you are attached to the success of that outcome. If you didn't get into your dream college, dream job, business deal fell through, relationship didn't work, you dropped the ball on something important, etc, it is you who is processing this event as a bad experience. Reality is indifferent, it just happens, human beings are the only ones who judge whether a situation is good or bad.
If you are in foreclosure (or power of sale for all my Canadians) should you just shrug your shoulders, say "oh well, such is life" and give up completely?  No, that's not what I'm saying. I am not implying that you should cease all attempts to effect outcomes that are important to you and your family. Rather you should not be attached to the results of the outcome if things go south. You should not be attached to what other people will think about you if you lose your house. You should not focus on fear and loss and allow those low-vibratory emotions to navigate the trajectory of your future.
Maybe you had to downgrade from a large home to a small apartment; be thankful for what you have and realize that you have lost nothing and gained more in wisdom. Still strive to recover and get back on your feet but always evaluate your perspective. You might become financially successful one day and after the experience of losing your home, you might realize that you don't want to have a house that large anymore. At this point you may feel perfectly fine living in your apartment, or you will move into a new home but not one that was as big as the one you lost before. When you lose things, the stuff that really matters will be more present in your life.
We forget that bad experiences can also be blessings. Wise people grow from the most unfortunate circumstances. Sometimes these situations show you that you are not meant to be doing this and you should move on to what you are destined to do. It could mean that it's not the right time, or it could be that you are doing what you are destined and passionate about but you needed that bad experience to show you your errors.
Many people would think that this type of wishful thinking is baloney. Why would anyone want to live life if they lose everything? The question is, why would we want to live life caged by our attachments?
After everything is taken away, the only thing you have left is you… your awareness of being alive. It is only within that experience of pure awareness that you can live in the present moment and be grateful for your existence. To many people across the world this is not enough, however, it is a fundamental realization of wisdom in order have everything. Certain things that were insignificant to you prior, suddenly become important. And some things you thought were so important will shift in priority and become insignificant. If you ever hit rock bottom, I would suggest that you get away from the chaos, get away from the city for a moment and spend sometime in the wilderness by yourself. Just you, your thoughts, and nature. Nature should remind you of the unsullied rawness of existing. Free of man made constructs be it social or physically engineered, everything that is there is pure from the impurity of man's Ego.
"You and I are all as much continuous with the physical universe as a wave is continuous with the ocean." – Alan Watts
It may or may not sink in, but for some of you who are on the path you will soon realize that most of your problems are trivial because you are attached to perspectives that get in the way of knowing your true self. You exist and are a part of the totality of this world. The things you have lost are pale in comparison to the fundamental core of who you are. There is a strength and resilience in knowing this. It is this wisdom and strength that will propel you to move forward and solve one smaller problem at a time until you don't have the bigger problem anymore.
"The only way to make sense out of change is to plunge into it, move with it, and join the dance." – Alan Watts
We often don't allow ourselves to see the wisdom in our failures. Instead we fixate on what the ego didn't acquire, which makes us feel like we are not important enough. If you accept that you are always important no matter what, you will have the will power to pull yourself out of the mud. And a grateful perspective will only quicken that evolutionary process.
"You are a divine being. You matter, you count. You come from realms of unimaginable power and light, and you will return to those realms." – Terence McKenna
You either rebuild or you reinvent, keep moving, don't stay stagnant, flow with the Tao! Just understand that at the end of the day, if you are too attached to outcomes alone, then you are still attached to the faulty perspective that only specific ego-driven outcomes make you worthy when truly… you were always worthy. When going through uncomfortable change, take time to process the event, but always keep moving forward with an underlying perspective of gratitude.
"Life is a series of natural and spontaneous changes. Don't resist them – that only creates sorrow. Let reality be reality. Let things flow naturally forward in whatever way they like." Lao Tzu
A farmer and his son had a beloved stallion who helped the family earn a living. One day, the horse ran away and their neighbors exclaimed, "Your horse ran away, what terrible luck!" The farmer replied, "Maybe so, maybe not. We'll see."
A few days later, the horse returned home, leading a few wild mares back to the farm as well. The neighbors shouted out, "Your horse has returned, and brought several horses home with him. What great luck!" The farmer replied, "Maybe so, maybe not. We'll see."
Later that week, the farmer's son was trying to break one of the mares and she threw him to the ground, breaking his leg. The villagers cried, "Your son broke his leg, what terrible luck!" The farmer replied, "Maybe so, maybe not. We'll see."
A few weeks later, soldiers from the national army marched through town, recruiting all the able-bodied boys for the army. They did not take the farmer's son, still recovering from his injury. Friends shouted, "Your boy is spared, what tremendous luck!" To which the farmer replied, "Maybe so, maybe not. We'll see."
The moral of this story is that no event or circumstance should be judged as good or bad, lucky or unlucky, fortunate or unfortunate. Time will reveal the wisdom in every event, and seeking the wisdom within the challenges, hurdles and tragedies will change your perspective. And in changing your perspective you literally change your reality.
By Ascension Lifestyle Staff Writer John Baran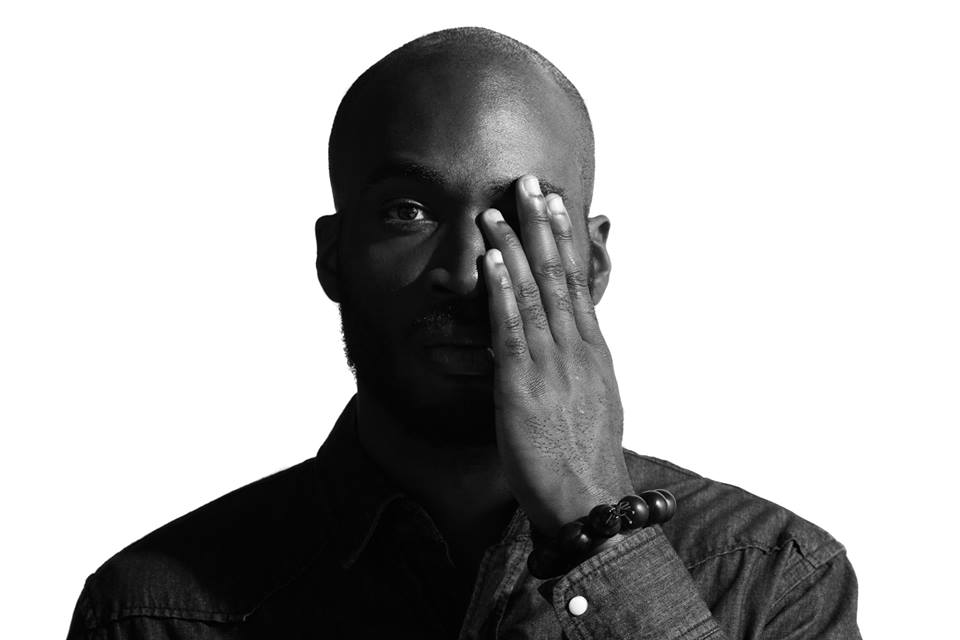 JTwiz.com
twitter.com/JTwiz
instagram.com/jonathontwiz