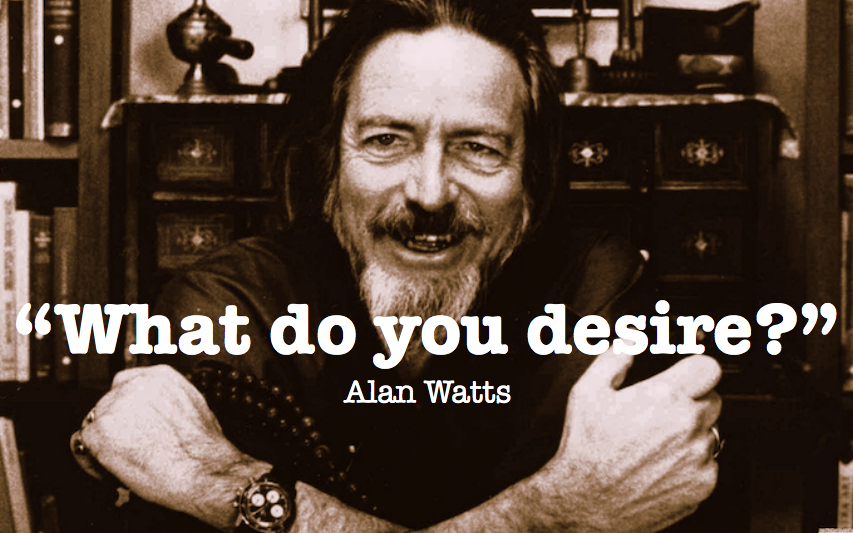 Alan Watts is a modern day philosopher best known for interpreting and popularizing Eastern teachings pertaining to philosophy and spirituality to a western audience. He wrote the popular book called "The Way of Zen" which became one of the most popular books on the subject of Buddhism. Alan Watts lectures are often found on youtube with millions of views with "What do you desire?" being one of the most popular. Alan Watts quotes are widely available on the internet popularized thanks to his genuine approach to connecting with humanity. We begin with the first quote below regarding the rigidity of man/woman.
"No one is more dangerously insane than one who is sane all the time: he is like a steel bridge without flexibility, and the order of his life is rigid and brittle." – Alan Watts.
Falling into rigid patterns in life is what we do best as adults. Having a steady process and maintaining order in your life is healthy and stable but we have unfortunately fallen to far on the spectrum in rigidity. We define our sanity by how much we fit into the mold of our culture's expectations. Many eastern philosophers refer to water as a great teacher because it is essential to flow like water. Life is spontaneous and ever evolving. The quotes below provide a brief and insightful look at a more practical way of looking at life.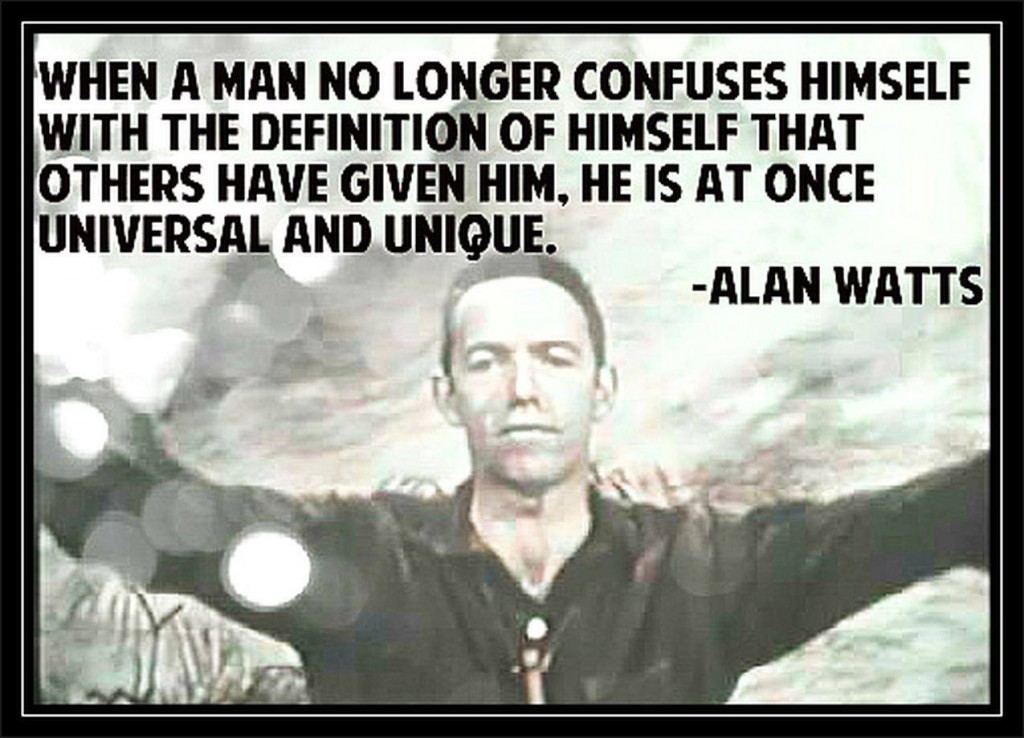 "We do not "come into" this world; we come out of it, as leaves from a tree." – Alan Watts
Nature and harmony are prevalent themes discussed in several Alan Watts lectures. Our culture has a perceived separation between man and nature. We continually alter and destroy our eco systems with vast urban expansions into wildlife. Over population which leads to mass consumption destabilizes the balance when we pollute and leave garbage and toxins all over the earth. Every life form has a natural law that keeps it's population in place. But our greatest gift of intelligence has allowed us to no longer be subjects to those laws that kept our population in check. We must learn to bring balance and harmony back into humanities connection with nature and the natural process of the environment. Rather than stick out, we must fit in with it and give back as much as we take out of it.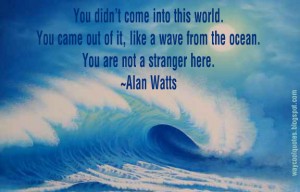 "…tomorrow and plans for tomorrow can have no significance at all unless you are in full contact with the reality of the present, since it is in the present and only in the present that you live."  – Alan Watts
Most people are no longer living in the present moment. Our minds are occupied by tomorrow, next week, next month, or next year(s). It's good to set goals and aspire to better ourselves for tomorrow but we have become so wrapped up in tomorrow that we don't stop to smell the roses today. Constantly thinking about future bill payments, career trajectories, retirement, the day an illness is going to kill you, etc, is a very limiting way of being. When we live in the present we enjoy the pleasures of life, we reduce anxiety and depression. Making plans for the future is only useful for those who know how to enjoy their future when it arrives. alan watts quote
In one of the most famous Alan Watts lectures the philosopher asked his students "What do you desire?". "What would you like to do if money were no object? How would you really enjoy spending your life?"
When we hear this question we immediately doubt ourselves. We become suspicious of our future, suspicious of deviating from the beaten path. It's audacious to think of a world where we put our passion and happiness before money. A stern voice in our head tells us to "Be practical, do whats safe, think about your future, don't take risks!" We brush it off while in the back of our minds we wonder, "What would I do?"
"Forget the money," Watts says. "Because if you say that getting the money is the most important thing, you will spend your life completely wasting your time. You'll be doing things you don't like doing in order to go on living…that is, to go on doing things you don't like doing. Which is stupid."
In other words it is fruitless to turn one's life into a money chase. The vast majority of people in this world do not believe in this simple wisdom because most people have a scarcity mindset that blends them into the herd. Our culture, institutions, school, job market influence our thinking into not following our own paradigm. Alan Watts Quote
Most people do what is safe and follow the path of least resistance. Can't blame them, considering how scary the thought of poverty is in a world fundamentally and unnaturally symbiotically linked to a monetary system that does not serve them. So out of fear we do as we're told, working jobs we don't like for many years, spending our income adopting false identities, trying to look like important people with all of our ducks in a row.
Mentioned several times in many Alan Watts lectures "Better to have a short life that is full of what you like doing than a long life spent in a miserable way". The quality of our life is more important than the duration of our lives. What if we stopped living our lives for money, and instead ask ourselves, "What do I really like to do?" Until finding what it was we wanted… what if we asked ourselves that question daily, boldly experimented with different things, pursued what excites us, and did whatever it took to spend our lives doing what we enjoy? How would your life change if you did that? How would your life change if you pursued a path of what makes you happy.
The Alan Watts YouTube video below is a snippet from his "what do you desire?" lecture.

About the Author:
Ascension Lifestyle Staff Writer John Baran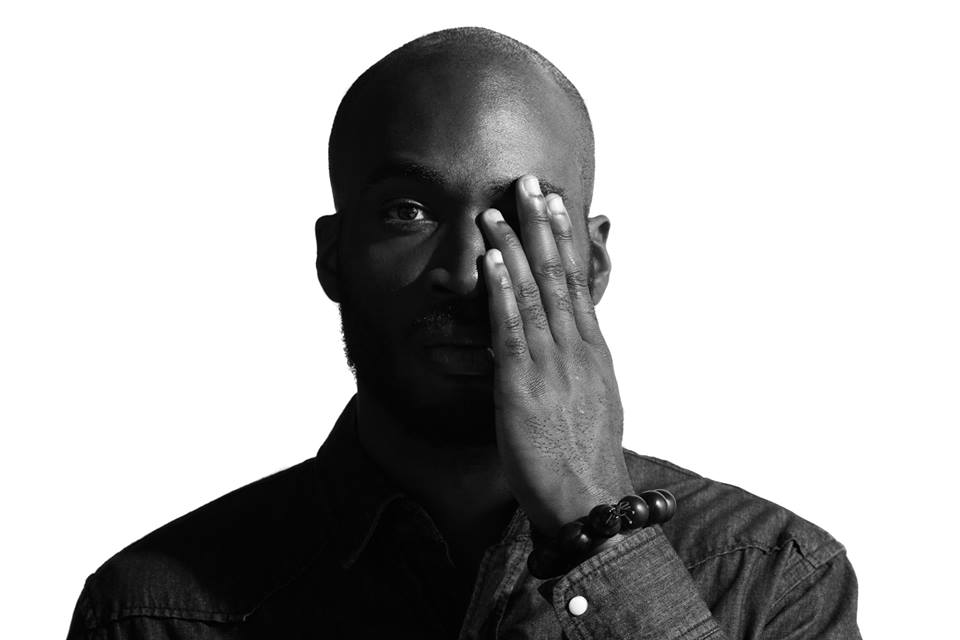 http://www.JTwiz.com
http://twitter.com/JTwiz