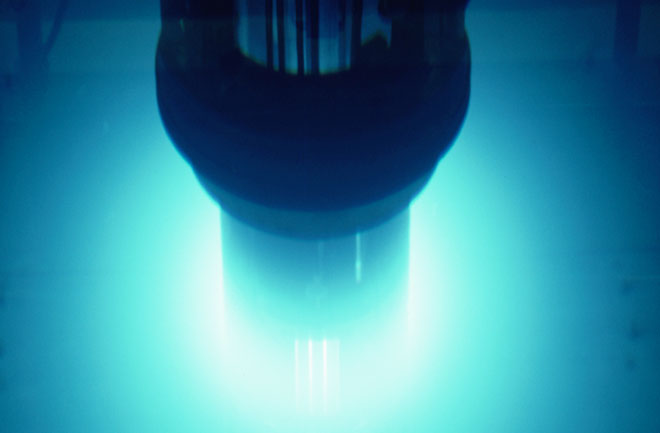 Cold Fusion is a world changing, low cost, abundant energy source that is resurfacing in the public eye. Government and military labs, as well as countless commercial labs around the world, have now been able to confirm that the excess heat buildup is real "WITHOUT A DOUBT".
The technology would in essence provide a new type of battery that would never need to be discarded or recharged for decades. Your laptop battery would run for a lifetime. Your car would use electric motors powered by Cold Fusion power cells that never need recharging. Your house would have all the electricity it needed with NO connection to the grid, no more gas bill, instead just a large Cold Fusion cell sitting outside next to the heat-pump. Commercial power stations would simply replace palladium rods periodically. Every gallon of sea water will provide the energy content of 10 gallons of gasoline. As you can see, this is a direct threat to the oil industry.
The oil and Gas reserves of the oil companies are worth over $200 Trillion dollars. Free or inexpensive energy would completely change geopolitical power more than anything since recorded history, and it would happen in one generation. So much of the suffering on the planet has to do with the lack of access to energy. Staying warm, getting food and clean water, hospital care, many developing countries have large populations of people suffering (especially those who live off the grid) because of lack of energy access. So lets ask the question, who benefits from suppressing new energy technologies? Our dependency on oil ensures that energy companies reap their profits. Do you think a drug dealer would want his customers to kick their habit and go to rehab? Well this is the same situation on a much larger global scale. They commit large resources to undermine new energy initiatives, and control oil reserves worldwide and maintain high oil prices.
Cold Fusion gained attention after reports in 1989 by Stanley Pons and Martin Fleischmann, then one of the world's leading electrochemists, who announced that their apparatus had produced anomalous heat ("excess heat"), of a magnitude they asserted would defy explanation except in terms of nuclear processes. They further reported measuring small amounts of nuclear reaction byproducts, including neutrons and tritium. The small tabletop experiment involved electrolysis of heavy water on the surface of a palladium (Pd) electrode.
The reported results received wide media attention, and raised hopes of a cheap and abundant source of energy. Many scientists tried to replicate the experiment with the few details available. Hopes fell with the large number of negative replications, the withdrawal of many positive replications, the discovery of flaws and sources of experimental error in the original experiment, and finally the discovery that Fleischmann and Pons had not actually detected nuclear reaction by products…… or did they?
By late 1989, most scientists considered Cold Fusion claims dead, and Cold Fusion subsequently gained a reputation as pathological science, labeled "The Cold Fusion Debacle".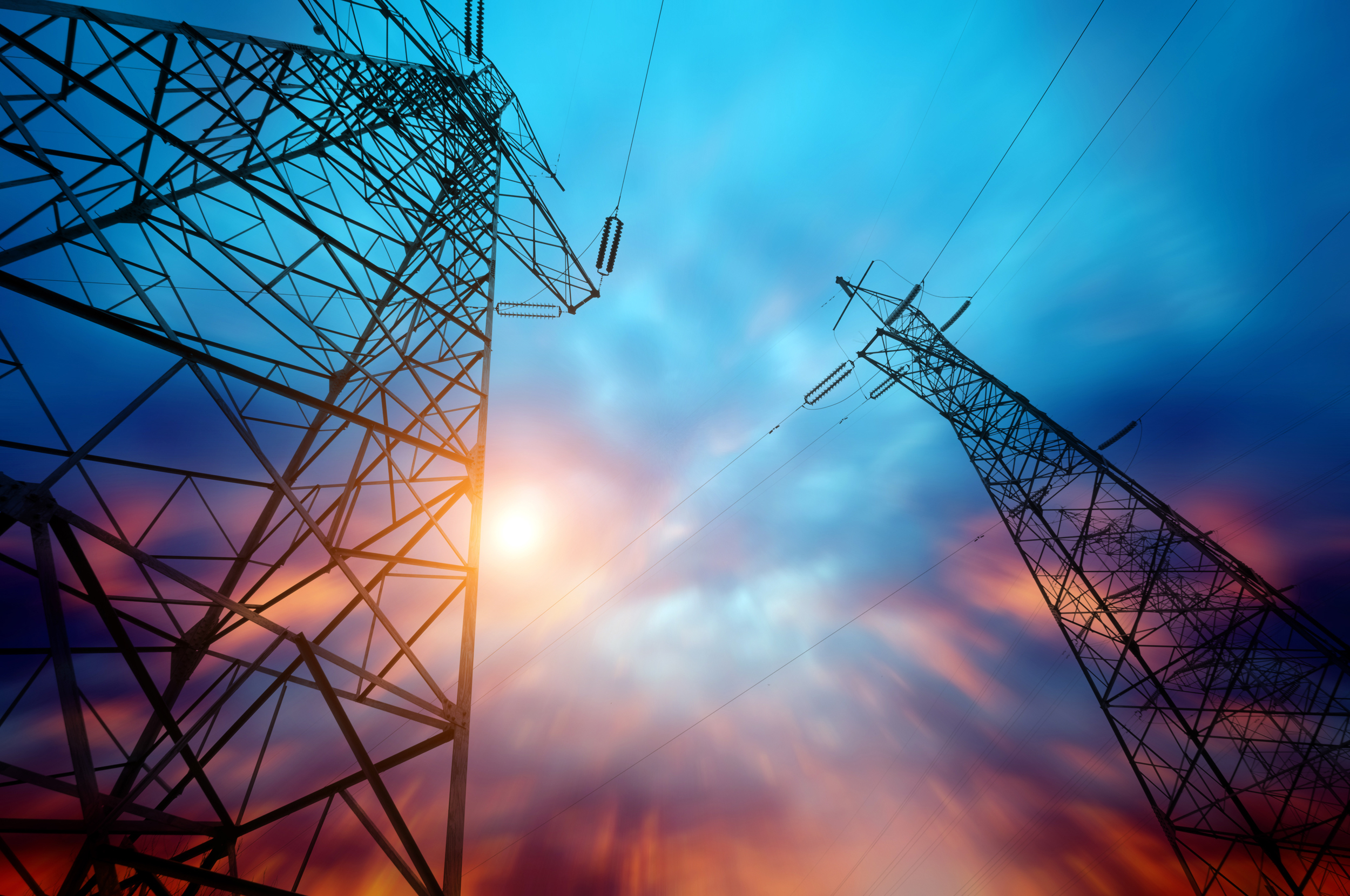 Ph.D Physicist Steven Curtis wrote a book called the rebirth of Cold Fusion where he extensively details the MIT article of their attempted replication of cold fusion results and shows exactly  how they lied and deleted the data of positive results. Their data actually shows anomalous output energy but since they didn't want it to be there, they readjusted their curve to make their data fit their predetermined prediction. This is the antithesis of science coming straight from MIT, one of the most respected scientific universities in the world, and here they are manipulating the data to support their hypothesis rather than making a hypothesis to fit the data.
Eugene F. Mallove, the Chief Science Writer at the MIT News Office during the time of this event, who now publishes Infinite Energy, a Science journal dedicated to addressing potential new energy sources over looked by mainstream science, played a role in revealing the MIT report as incorrect, and likely fraudulent, resigned 1991 in protest over it. He writes in his article, Ten Years That Shook Physics "The 1989 reports of MIT, Caltech, and Harwell have each been analyzed by other scientists and these analyses have been published (see references, page 34 in IE Issue No. 24). Each of the widely cited 1989 'null' experiments has been found to be deeply flawed in experimental protocols, data evaluation, and presentation. Each, in fact, contained some evidence of excess heat as claimed by Fleischmann and Pons. There is evidence that the MIT data was deliberately altered to erase an indication of excess heat. The altered data was published officially by MIT, and it was included in reports to a government agency under the official seal of MIT. The experiment was paid for out of federal government funds. This report had a dramatic impact on the perception of many scientists and journalists."
It is assuring that there are still some laboratories today pursuing cold fusion, but once again their work remains largely ignored. Another main problem of cold fusion does not originate from the lack of results, but rather it is the refusal of notable influential science journals to publish science papers with solid results that contradict modern established theories of physics and chemistry. It is unlikely though that the ignorance of the Western world will not endure the test of time as the public shows more interest in this subject.
Most people, more importantly many physicists remain unaware that low energy nuclear reactions (LENR) are real, and have been verified in hundreds of experiments throughout the 1990s. In 2002, the Space and Naval Warfare Systems Center of the U.S. Navy released a detailed report titled Thermal and Nuclear Aspects of the Pd/D2O System that discusses the overwhelming experimental evidence that the cold fusion effect indeed exists. Dr. Frank E. Gordon, head of the center's Navigation and Applied Sciences Department, wrote in the foreword:
"We do not know if 'Cold Fusion' will be the answer to future energy needs, but we do know the existence of Cold Fusion phenomenon through repeated observations by scientists throughout the world. It is time
that this phenomenon be investigated so that we can reap whatever benefits accrue from additional scientific understanding. It is time for government funding organizations to invest in this research."
Here is a March 2003 New Scientist article quoting electrochemist and a program manager in chemistry at the Office of Naval Research, Robert Nowak,  on the suppression efforts that US Navy research had to overcome:
"From the beginning, the idea was to keep things modest. 'We put less than $1 million a year into the program,' Nowak says. 'Above that level, the red flags go up.' Saalfeld and Nowak never gave the program its own line in the ONR's budget, but allotted money to it from miscellaneous funds. 'We were to keep working and we were allowed to publish our results, but we weren't supposed to say a lot about it,'Miles recalls. 'Some people were worried that word would get out and it would jeopardize the navy labs' funding from Congress for other research. We didn't even call it 'cold fusion'. We called it 'anomalous effects in deuterated systems'.
'That was still not enough to keep the skeptics off their backs. 'Fairly prominent individuals within the physics community voiced threats,' Nowak admits. 'They said that they were aware that federal funds were going into cold fusion research and they were going to do what they could to stop it."
Cold fusion continues to be ignored by the scientific establishment, and it is ignorantly being used synonymously with "bad science". This perpetuates one of the most significant scientific scandals in history, and a real global tragedy. While wars and political destabilization continue because of oil, a more promising potential source of energy that could solve the world's energy problems for as long as we exist is being ignored by all but a small community of researchers. At the same time, the dead-end "hot fusion" program continues to receive billions of dollars in public funds.
For many years the oil Corporatocracy has invested in debunking Cold Fusion as well as many MIT scientist (who by the way get funding for Hot fusion) that suppress positive results. You have individuals who aren't tied to the department of energy or the big bank's greater infrastructure, they are just scientists who work in Hot fusion research (which is pretty much an unpromising cash cow), who want to secure the Billions of dollars they get in funding for their projects, which of course is set up by foundations such as the Rocafeller foundation and other government organizations closely tied to the oil industry (Hot Fusion is a dead end, which is why the oil establishment will invest more in this to keep Hot Fusion researchers hostile to Cold Fusion). They want to keep their money, so their financiers uses that to persuade these scientists into committing unethical practices.
We have this technology that could solve all our energy problems and turn the oceans into bottomless fuel resources. There is enough deuterium in the first foot of sea water in San Francisco Bay to satisfy our energy needs for 100′s of years. This is real technology, it doesn't violate the laws of physics, there is no pseudo or quack science involved, its simply Fusion of deuterium atoms to produce an end by product that has a lower mass, the rest of the mass that isn't there anymore gets converted into usable energy. Whatever the mass difference is, E=MC2, that's the energy you get out of it. Scientists are no different from any other human being; they are easily just as persuadable by propaganda. Sometimes its easier to persuade scientist because they strongly want the acceptance of their community, if they are not accepted by their peers in the scientific community, they are perceived as outcasts for pursuing what's called "Fringe Topics" in science.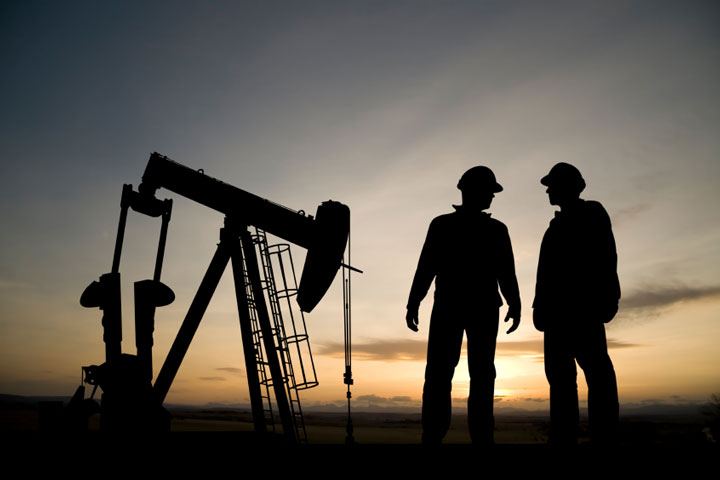 I will now summarize the words of Jeremy, an MIT graduate from the Alien Scientist podcast who is an activist for the future of Cold Fusion Research.
Science is not conducted by poll, or by opinion, or yield to authority and public opinion, nor should it be shackled to an imperfect and occasionally obstructive peer review process. Science moves forward through tenacious experimental and theoretical effort. Now that many more facts are available, and the antithesis commission has subsided a little, the Cold Fusion drama can be revisited in more detail. The Cold Fusion story is a human drama, which involved fights to publish and forestall publication, funding matters, misinformation and disinformation, rumors that became "fact", questions of academic standing, and even allegations of scientific deceit.
The hard lessons learned in science in the quest for Cold Fusion will rest on the ultimate resolutions for the scientific questions. Some things are already pretty clear regardless of the outcome.
1. Spectacular resistance to paradigm shifts in science is alive and well. Plasma fusion scientists were extremely reluctant to consider new fusion mechanisms. Even though they knew very well that the environments of electrochemical cells and palladium metal atomic lattices were remarkably different from the high temperature gaseous systems to which they were accustomed.
2. Majority does not rule in science. it is a gross mistake to draw conclusions about the validity of reported findings by poling the membership of one or another scientific organization or panel.
3. Use extreme caution in dismissing experimental results just because theory suggests they are impossible. Theory must guide science, but it should not take the driver's seat, especially when exploring the frontier.
4. The fear that possible scientific error would be ridiculed or interpreted as fraud is stultifying. A witch hunt against Cold Fusion effected researchers. Some who wanted to work in the field did not get involved for fear of scorn; others hid positive results from colleagues anticipating career problems. Some lab managers refused to allow technical papers to be published on positive results obtained in their organizations. Some scientist even publicly decried Cold Fusion, while privately supporting its research.
5. The peer review process by which articles make their way into journals is not infallible. While peer review is meant to act as a filter against spurious results and sloppy science, mismanaged or unchecked, it can be a tyrannical obstacle to progress. it is unwise to be persuaded by the editorial possession and selection of technical articles that appear in a single well respected publication.
6. Vested scientific interest are not easily persuaded to share their resources because there is too small a total funding pie, in this case limited total federal expenditures for energy research which led naturally to rivalry and anti scientific tendencies that would have moderated a policy of broader research report. The "Hot Fusion" community with its back against the wall may find it difficult to draw impartial conclusion about a perceived threat to its dominance.
Recommended Videos
1 Teaspoon of Heavy Water has the energy content of 300 Gallons of Gasoline. You could go 55 million miles on a gallon. There is enough deuterium fusion fuel in the top 1 foot of seawater in the San Francisco Bay to supply all of mankind's projected energy needs for the next 50-100 years…
If you are scientifically inclined to dig deeper, here are some good sources.
India's Top Scientists Advise Government to revive cold fusion research:
http://www.indianewspost.com/sci-tech…
Cold Fusion is real power generation source:
http://www.nature.com/nindia/2008/080…
Cold Fusion NOW!
http://coldfusionnow.org/
US NAVY Report on Cold Fusion:
http://www.spawar.navy.mil/sti/public…
Wired Science article on US Navy Cold Fusion:
http://www.wired.com/science/discover…
Some important information about Steven E. Jones' involvement in cold fusion research (Very helpful Information):
http://pages.csam.montclair.edu/~kowa…
The Obama Speech can be found here:
http://www.whitehouse.gov/the-press-o…
Cold Fusion Links:
http://www.newenergytimes.com/v2/repo…
http://www.cbsnews.com/stories/2009/0…
http://www.sciencedaily.com/releases/…
http://www.livescience.com/technology…
http://www.neoseeker.com/news/6726-co…
http://www.dailytech.com/Navy+Heats+U…
http://pages.csam.montclair.edu/~kowa…
http://en.wikipedia.org/wiki/Cold_fusion
http://en.wikipedia.org/wiki/Fine-str…
"Znidarsic's Constant" 1,094,000 m/s – is the key to Cold Fusion and has many other practical applications of atomic resonance effects for control over the natural forces.
The Theory and work of Frank Znidarsic:
Frank Znidarsic's latest versions of his papers:
The Quantization of Energy: http://www.scribd.com/doc/46167299
Control of the Natural Forces: http://www.scribd.com/doc/46167516
Here is a summary of Frank's work written for scientists:
http://www.scribd.com/doc/42057333/Th…
(if you want to show this theory to a physicist or scientist, this is the paper to print out and give to them)
Frank's Papers:
1) The duality of Matter and Waves:
http://www.scribd.com/doc/34365659
2) Reconciling Special Relativity and Quantum Mechanics:
http://www.scribd.com/doc/33043355/
3) Control of the Natural Forces
http://www.scribd.com/doc/25455268/Co…
Znidarsic's Constant on Wolfram Alpha: http://www.wolframalpha.com/input/?i=…
Frank Znidarsic's Website with all the info:
http://www.angelfire.com/scifi2/zpt/
Chapter 7 on Frank's website details some important steps such as deriving the Schrodinger Equation from Znidarsic's Constant. It also shows exactly what gravity is, and where it comes from.
http://www.angelfire.com/scifi2/zpt/c…
Important stuff to know about magnetic fields:
http://en.wikipedia.org/wiki/Maxwells…
http://en.wikipedia.org/wiki/Stokes%2…
http://en.wikipedia.org/wiki/Michael_…
Let The Cold Fusion Revolution Begin
About the Author:
Ascension Lifestyle Staff Writer John Ifejika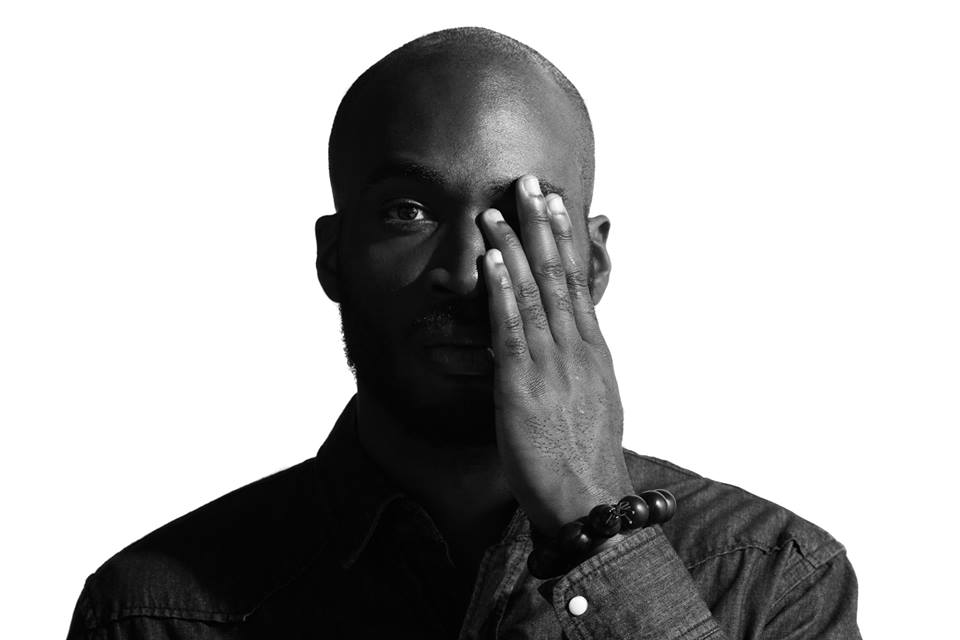 http://www.JTwiz.com
http://twitter.com/JTwiz