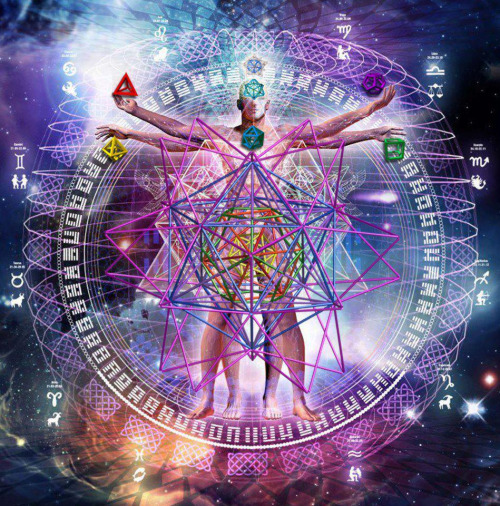 The word "Perfection", as defined in the dictionary, is the condition, state, or quality of being free, or as free as possible, from all flaws or defects. Although individual definitions are relative, as perfection to one person may not be perfection to another. We are all influenced by different standards of what we think is satisfactory, and even more, we are surely influenced by different ideas of what exceeds our expectations. Our perspectives differ from person to person and perspective influences what we think is desirable and undesirable.
Even something to be marveled at for example, such as a construction of modern engineering like the Burj Khalifa or the 8 wonders of the world, all of which can be considered perfect to one type of person or hardly worth looking at to another.
Some say that nature is perfect and flawless. Yet one can argue that it is not, for if nature was perfect, why does it's life forms get cancer, viruses, and other diseases? Why is our flesh so weak and feeble? One might see nature as perfect while another might see nature as an incredibly organized evolutionary system, but still subject to the decaying laws of entropy.
Even an arguably perfect system like mathematics, the study of the measurement, properties, and relationships of quantities and sets, where the answers have strict absolutes, no deviation or margin of error… cannot flawlessly be applied, because reality is not as ordered as scientists think. The study of quantum mechanics has revealed that perhaps this world is not as mechanical and deterministic as science would have us believe. In quantum mechanics, math cannot determine the exact position and velocity of a particle nor can it unify the laws of physics between the macro and micro universe. Perhaps this statement may be proven wrong someday, but every discovery in physics creates another challenge, another question arises that doesn't satisfy our thirst for the complete picture, the complete answer to reality. It is almost a never ending puzzle being built, evolving, but not perfect. There are no perfect models in physics. There is only an increase in precision, but never perfection.
Could there ever be a general consensus of what truly satisfies every human being on the planet? Is there any theory, possession, obtainment, position, ideology.. that human kind could agree on as being the ultimate manifestation of perfection?
What about Love?
Perhaps you were looking for something more concrete and tangible. Something you can picture in your mind, but form can never be perfected, and in my opinion, Love is the only state of perfection.
Love. Some would argue love is just an emotion. Some would say it's only a state of mind. Some may even write it off as simply a chemical reaction in the brain. Others are sure Love is God. Whatever your stance, it's the one experience that is the most widely revered in human existence.
Love is of all passions the strongest, for it attacks simultaneously the head, the heart and the senses. – Lao Tzu
Sometimes you get a taste of it when you blast off into a mycelial induced altered state of consciousness as your body disintegrates into luminous infinite particles of love….. but I digress… back to reality. 😉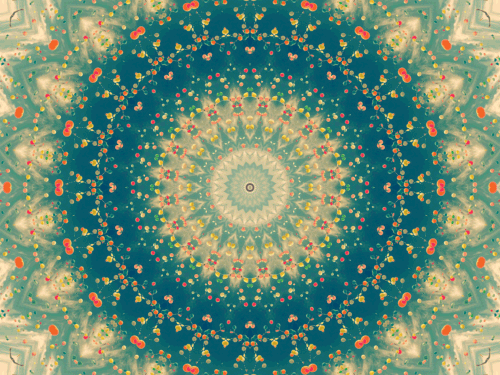 Love allows one to experience the "feeling" of perfection..  when you meet someone who satisfies your soul on the deepest level, life has a greater meaning and purpose. This could be a lover, a friend, or a family member with whom you have a deep kinship. Perfection is also felt when you express yourself creatively, enjoying what you do, getting lost in time and not even feeling like what you are doing is work, this is also an expression of love. Love is the great equalizer. It can be experienced regardless of race, religion, location, background, age, political stance or socioeconomic reality. Love defines humanity.

One may argue against this and say that love can and does fail, that it is transitory because relationships crumble and passions fade. The existence of love in an impermanent world does not diminish the moments in which we are absolutely immersed in our experience of it, though. However brief or however long, the relativity of time has nothing to do with the fulfillment of flawless satisfaction felt when experiencing love.
There is a great deal of confusion surrounding love. The idea of it being a chemical reaction is a valid one. When Chemical Reaction Love diminishes, it is because the ideal conditions which create love diminish. When we stop loving a partner, a friend, or a family member, it is usually because the other person has done something to diminish the relationship, or we have evolved beyond our mutual ideal state of satisfaction. The ideal conditions allow the love to flow like water through a faucet, and when these conditions are not met, the water runs dry. The water itself is what nourishes us, the lack of it does not mean that the water itself is not nourishing. Chemical Love flows through a faucet which is always being adjusted based on our relationship with reality. What flows out of the faucet is perfect, what we adjust is subject to our perspective, attachments, and desires. This is the hallmark of Chemical Love. It is the most common form, and it is conditional.
The more uncommon yet much more highly evolved type of love is to the contrary of the former. It is truly unconditional. This kind of love exists outside of the "self". Without flaw. This is the love that although the expression of it may change and evolve over time, does not lose it's core potency. This is the love that forgives. This is the love that resides in true empathy. This is the love that is the defining force of the human experience. It is pure and it is perfect. Truly perfect.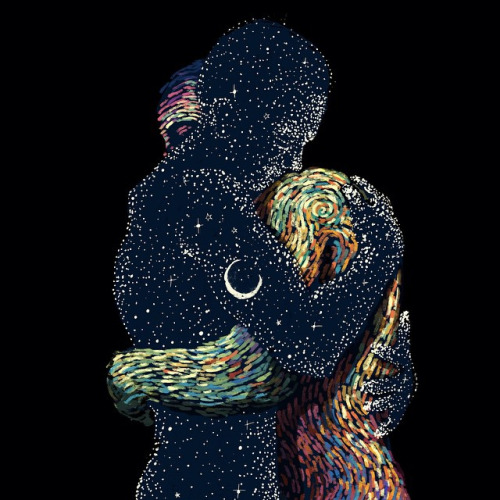 Perfection is intangible. Just like the soul, just like "God". Perfection can't be quantified, only felt, it can't be structured, only experienced. Perfection cannot be calculated because it is ethereal. It is within reach, present, felt, you know it's there when it happens but impossible to grasp. It is synchronistic with creation, consciousness, and the mind of reality.
So how do we learn to love perfectly? Unconditionally? It is by accepting people for who they are right now. This moment. Flaws and all. This doesn't mean that we don't have boundaries or that we accept any behavior unconditionally.. it means that the act of loving isn't conditional on our wishes being met. It isn't given as a reward when people do what we want them to do, become who we want them to be. We allow ourselves to love those who we allow in our circle and in our lives, and love them for exactly who they are right this minute. Loving someone doesn't mean we accept disrespect. It doesn't mean we allow abuse. It means that we see the world through eyes of compassion and empathy. It means that we realize that every single one of us is worthy of true love, as we all come from pure love and are all on the path home to it. We are all connected in vast and cosmic ways. To be able to love others, we must learn to love ourselves. And to love ourselves we must first forgive ourselves for being flawed and at the same time, connect to our highest form in order to see others flaws with compassion. When we acknowledge that we are not perfect, and love fully anyway… we have found perfection.
You don't need to be perfect to inspire others. Let people get inspired by how you deal with your imperfection. – Wilson Kanadi
By Ascension Lifestyle Editors John & Genevieve: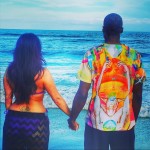 twitter.com/Jtwiz
twitter.com/Phenomenality
twitter.com/AscensionStyle