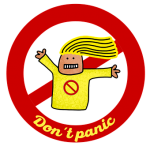 Did you watch or listen to a morning news show after the second Presidential Debate? It's pretty easy to see the USA has hung their laundry out to dry!
WHACK! Suddenly an 'aha' smacked me into remembering what I already knew. Stay with me a moment while I tell a story.
After facilitating a large non-profit board, one of the directors asked me to help his organization, one of the oldest television stations in America. The plan was to improve their customer service and turn a much-needed profit.
We designed the all day program around half the employees on Tuesday, the rest on Thursday. Within the first 30 minutes, I realized we had to switch tracks.
"Put down your workbooks everyone. Before we can improve customer service we must hone our communications."
"We are in the communications' business," I saw the indignation smoking seep from their ears.

"We are expert communicators; you don't know what you're talking about!!!"
They were hot! It looked like mutiny was about to erupt. All those daggers flung to the front of the room didn't budge my calm knowing.
Immediately I put everyone into a series of interactive exercises; they were too busy staying focused on proving me wrong that I managed to keep them involved in the process. By lunch time they had begun to realize they were not expert communicators. By 5:00 p.m. they were fuming, spitting out harsh words trying to justify why they failed at simple communication games with each other.
Before departing, I met with the general station manager:

"One, I insist you fully participate along with your staff on Thursday. Two, I may feel like a voodoo doll with 500 pins stuck in my heart and solar plexus, but I am thrilled to report that we are on the verge of a breakthrough. Human beings like things moving along as usual until we get frustrated and angry. When we realize our behavior and actions aren't working for us anymore, only then are we ready to consider a change.

"Tonight and tomorrow today's group will insight all those that will be attending Thursday's session. The raging firestorm will build. Trust me – this is GOOD! On the edge of chaos, shift happens. We will have a breakthrough. Hang on, and enjoy the ride."
By the end of Thursday's session it was clear that they may be good broadcasters, but when it came to communicating with each other, that was an entirely different story. A few months later we had that customer service workshop. The red figures soared into the black. The station exploded on the national scene.
After 25 years working with organizations ranging from small to Fortune 100, non-profits and CEO round-tables, they all had ONE thing in common: when people finally own up that their actions and behaviors are not getting the results they want they express anger. Anger always covers up fear. When they get in touch with that fear – BAM! The lights go on, and they climb over that razor-sharp edge of chaos and slide right into a breakthrough. Organizations heal, become more innovative, profitable, and conscious places to work.
People have spewed their anger in the streets and on social media. Isn't the Presidential campaign a mirror reflection? Have Americans finally shared their prejudices, judgments, and anger openly?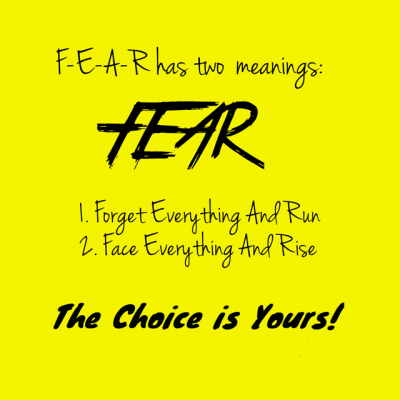 WHACK! Have Americans had enough? Are we about to jump off that chaotic razor-sharp edge and slip into a breakthrough? Shift happens every day. I am smiling – are we almost there?
By Ascension Lifestyle Contributor Suzy Green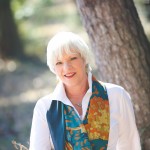 Suzy Greene has been seeing and talking to Spirit, Jesus, angels and the ascended masters since she was a young girl.  You can follow Suzy on social media @TheLovingBridge. Learn more about her books, sign up for the weekly blog or request a private session: http://TheLovingBridge.com  Link to her author page on Amazon. Facebook Instagram Twitter