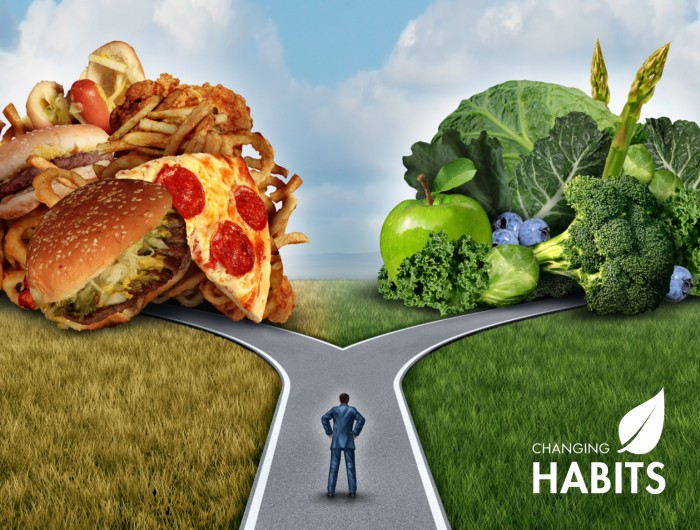 Before industrial agriculture, GMOs, fast food restaurant and frozen dinners, all human beings ate nutritious, whole foods. But today, industrial agriculture has taken over our food supply. In an attempt to feed more people in a easier and more profitable way, real food has become "food products", highly refined, processed and full of chemicals. This de-natured food contributes to almost every modern disease known to man and drastically impacts our health, wellbeing and overall state of mind.  Obesity, cancer, heart disease, high blood pressure and diabetes are at an all time high, and what we put on and in our bodies is bears a huge percentage of the blame.
The health and food industry has lied to us. It's not fat that is making us fat. It is sugar. And not just the sugar we are familiar with (desserts, sodas, etc) but processed grain products like rice, breads, cereals, crackers and pasta.
There are over 600,000 processed foods in the marketplace, 80 percent of which have added in sugar you are not even aware of. The average American consumes 22 teaspoons of sugar a day, mostly hidden. For example, would you ever suspect that 1 serving of Prego spaghetti sauce has more sugar than a serving of Chips Ahoy chocolate chip cookies? You thought you were doing a good thing bringing your Yoplait fat free yogurt to the office as a healthy snack, but it has 27 grams of sugar.. that is more than FIVE teaspoons full. The same amount in your average Chinese take out sweet & sour chicken. Add in the white rice and you might as well be eating chocolate cake. Think your Red Bull is giving you wings? It's the 29 grams of sugar causing that glucose spike! Granola bars are notorious.. 15-30 grams of sugar on average. Many salad dressings have 10 grams in just one 2 tablespoon serving. BBQ sauces are even worse. Why is this? Sugar is the core ingredient used by the food industry to make bad ingredients (processed flour and chemicals) taste good. And flour (white and wheat both) raise blood sugar just like table sugar!  Common sources of these nutrient deficient, illness-inducing products are white rice, pastries, sodas, snacks, pasta, sweets and breakfast cereals.
And don't think that the label "sugar free" is healthier. Sugar substitutes are among the most toxic chemicals in our food today. And if all that isn't bad enough, there even more detrimental things to worry about.
Here's how the industrial food machine is ruining your health.
Chemical Additives
Americans spend about ninety percent of their food budget on processed foods, which, unlike whole foods, have been treated in some way after being harvested or butchered. Almost all of these processed foods contain additives, substances intended to change the food in and allow it to be able to sit on shelves for long lengths of time that would cause real food to go bad. For a list of the worst offenders, read our list of 50 Jawdropping Toxic Food Ingredients and Additives to Avoid.
GMO's
Estimates are that over 70% of processed foods in American supermarkets now contain genetically modified ingredients.
Responsibletechnology.org says: The American Academy of Environmental Medicine (AAEM) urges doctors to prescribe non-GMO diets for all patients. They cite studies showing organ damage, gastrointestinal and immune system disorders, accelerated aging, and infertility. Studies also show how genetically modified (GM) food can leave material behind inside us, possibly causing long-term problems. Genes inserted into GM soy, for example, can transfer into the DNA of bacteria living inside us, and that the toxic insecticide produced by GM corn was found in the blood of pregnant women and their unborn fetuses.
Numerous health problems increased after GMOs were introduced in 1996. The percentage of Americans with three or more chronic illnesses jumped from 7% to 13% in just 9 years; food allergies skyrocketed, and disorders such as autism, reproductive disorders, digestive problems, and others are on the rise. Although there is not sufficient research to confirm that GMOs are a contributing factor, doctors groups such as the AAEM tell us not to wait before we start protecting ourselves, and especially our children who are most at risk.
Hormones
Scientists believe about two-thirds of American cattle today are injected with hormones to make them grow faster. Although the USDA and FDA claim these hormones are safe, there is growing evidence that hormone residues in meat are harmful to human health and the environment.
The American Public Health Association and American Nurses Association are among many medical groups that condemn the use of GM bovine growth hormone, because the milk from treated cows has more of the hormone IGF-1 (insulin-like growth factor 1)―which is linked to cancer.
Pesticides
Today, over 1 billion tons of pesticides are used in the United States every year, much of which ends up on our food.
Here is just a handful of health issues that could arise from exposure to household insecticides and pesticides in food or any other form of exposure.
neurological problems
autoimmune diseases
depression
fertility problems
birth defects
cancer and leukemia
The use of pesticides is especially problematic when looking at the use on farms around the world. Farmers, especially those growing with pesticide-resistant genetically modified crops, spray millions of pounds of pesticides on produce each year, and the consumer inhales it through eating. As mentioned, pesticide exposure can cause numerous complications, and has even been linked to lower intelligence levels and decreased cognitive function.
What is the best way to to avoid pesticide exposure and pesticides in food? Don't use pesticides, and buy organic.
Let's talk about how processed foods damage the body.

1. Processed Foods Are Usually High in Sugar and High Fructose Corn Syrup
Processed foods are usually loaded with added sugar… or High Fructose Corn Syrup. As we all know, sugar is "empty" calories – it has no essential nutrients, but a large amount of energy. But empty calories are really just the tip of the iceberg when it comes to the harmful effects of sugar… Many studies show that sugar can have devastating effects on metabolism that go way beyond its calorie content. It can lead to insulin resistance, high triglycerides, increased levels of the harmful cholesterol and increased fat accumulation in the liver and abdominal cavity. Not surprisingly, sugar consumption is strongly associated with some of the world's leading killers… including heart disease, diabetes, obesity and cancer.
2. Processed Foods Contain All Sorts of Artificial Ingredients
If you look at the ingredients label for a processed, packaged food, chances are that you won't have a clue what some of the ingredients are. That's because many of the ingredients in there aren't actual food… they are artificial chemicals that are added for various purposes. Below is an example of a processed food, an Atkins Advantage bar, which is actually marketed as a low-carb friendly health food.

Preservatives: Chemicals that prevent the food from rotting.
Colorants: Chemicals that are used to give the food a specific color.
Flavor: Chemicals that give the food a particular flavor.
Texturants: Chemicals that give a particular texture.
Keep in mind that processed foods can contain dozens of additional chemicals that aren't even listed on the label. For example, "artificial flavor" is a proprietary blend. Manufacturers don't have to disclose exactly what it means and it is usually a combination of chemicals. For this reason, if you see "artificial flavor" on an ingredients list, it could mean that there are 10 or more additional chemicals that are blended in to give a specific flavor.
3. Processed Foods Are Often High in Refined Carbohydrates
One of the main problems is that refined, "simple" carbohydrates are quickly broken down in the digestive tract, leading to rapid spikes in blood sugar and insulin levels. This can lead to carb cravings a few hours later when blood sugar levels go down again. This phenomenon is also called the "blood sugar roller coaster" – which many people who have been on a high-carb diet can relate to.
The bottom line is that carbohydrates you find in processed foods are usually refined, "simple" carbohydrates. These lead to rapid spikes in blood sugar and insulin levels and cause negative health effects.
4. Processed Foods Tend to be Low in Fiber
Soluble fiber can also help treat many cases of constipation, which is a very common problem today. The fiber that is found naturally in foods is often lost during processing, or intentionally removed. Therefore, most processed foods are very low in fiber. Soluble, fermentable fiber has various important health benefits, but most processed foods are very low in fiber because it is lost or intentionally removed during processing.
5. Processed Foods Are Often High in Trans Fats or Processed Vegetable Oils
Processed foods are often high in unhealthy fats. They usually contain cheap fats, refined seed- and vegetable oils (like soybean oil) that are often hydrogenated… which turns them into trans fats. Vegetable oils are extremely unhealthy and most people are eating way too much of them already. These fats contain excessive amounts of Omega-6 fatty acids, which can drive oxidation and inflammation in the body.
Several studies show that when people eat more of these oils, they have a significantly increased risk of heart disease, which is the most common cause of death in Western countries today. If the fats are hydrogenated, that makes them even worse. Hydrogenated (trans) fats are among the deadliest, unhealthiest substances you can put into your body. The best way to avoid seed oils and trans fats is to avoid processed foods.
6. Addiction
It appears part of the reason almost 70 percent of Americans are overweight or one in two Americans has pre-diabetes or Type 2 diabetes may not be gluttony, lack of willpower or absence of personal responsibility but plain old, garden variety biological addiction. Sugar is eight times as addictive as cocaine.
Being addicted to sugar and flour is not an emotional eating disorder. It's a biological disorder, driven by hormones and neurotransmitters that fuel sugar and carb cravings — leading to uncontrolled overeating. This is not a limited phenomenon. It's the reason nearly 70 percent of Americans and 40 percent of kids are overweight.
Most of us have felt the urge, the unstoppable craving driving us to seek out something sweet and devour it in a flash. That uncontrollable yearn for cookies, cake or ice cream or that whole basket of bread calling to us to finish it off. Why do you overeat? Why does that cookie have such power over you, even though you know it will make you fat and sick? Is it an indication of your moral weakness, lack of will power, or is it a powerful hardwired brain response over which you have little control?
Debate has raged recently about whether junk food, the hyper-processed, hyper-palatable food that has become our SAD (standard American diet) is addictive in the same way that heroin or cocaine is addictive. A new study published in the American Journal of Clinical Nutrition suggests that, in fact, higher sugar, higher glycemic foods can be addictive.
David Ludwig, author of Ending the Food Fight, and his colleagues at Harvard, in a very sophisticated study, showed that foods with more sugar, foods that raise blood sugar even more than table sugar such as white flour, white potatoes and refined starch have what is called a high glycemic index, trigger a special region in the brain called the nucleus accumbens that is known to be "ground zero" for conventional addiction, such as gambling or drug abuse.
This study showed two things.
The body responds quite differently to different calories, even if the protein, fat and carbs (and taste) are exactly the same.
Foods that spike blood sugar are biologically addictive.
This game-changing study must force a shift in the conversation about obesity in America.
So how do we combat this overwhelming addiction? We need to treat ourselves like the addicts we are and detox!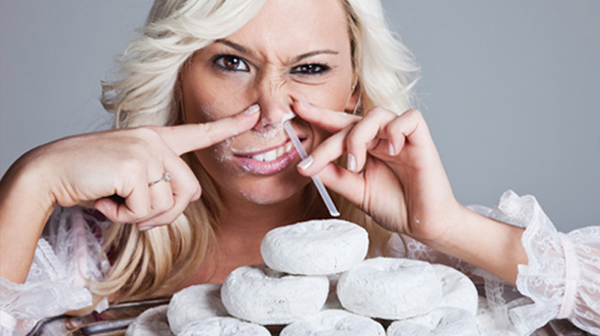 Why You Need a Sugar Detox
We need a clear path to detox from sugar, to break the addictive cycle of carb and sugar cravings that robs us of our health. And it only takes 10 days — or less. We need science, not willpower, to reverse this.
The solution is to stop eating these types of foods and replace them with healthier alternatives. Increase the amount of organic vegetables and fruits you eat with each meal. Choose a healthier variety of lean protein foods especially high omega 3 meat such as salmon and tuna. Drink more water and less sugary drinks. When transitioning your diet, it is a good idea to begin with a cleanse so you can remove all the toxins that have built up in your body over the years.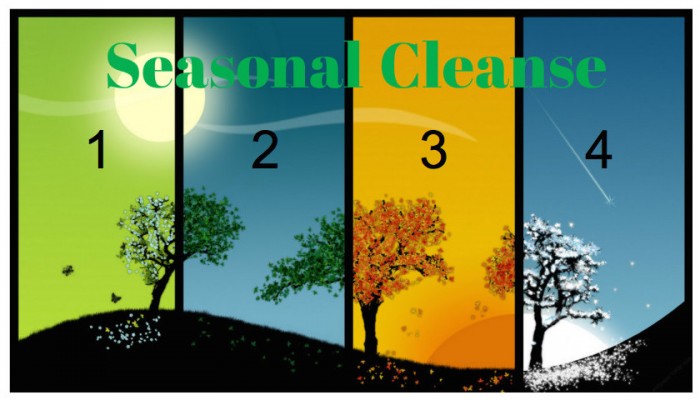 Cleansing 4 times a year with the seasons can be a great way to regularly remove the amount of impurities in your body. Below are 10 benefits you can expect to gain from taking a good cleanse.
1. A Renewed ability to cope with stress
Alcohol, sugar, refined food and caffeine all contribute to adrenal fatigue. As we eliminate these stimulants from our diet, the adrenal glands get a much needed break and reboot. The abundance of nutrients from fresh organic cleanses, along with deep meditative breathing, has a nourishing and healing effect on the adrenal glands. Healthy adrenals help the body and mind cope and deal with everyday stress without getting overwhelmed.
2. Boosts Your Energy
Many detox program followers report feeling more energy. By cutting out the sugar, caffeine, trans fat, saturated fat, and replacing them with fresh fruits and vegetables, you'll be getting a natural energy boost, one that comes without a resultant crash.
3. Rids the Body of Any Excess Waste
The biggest thing that detoxing helps with is allowing the body to rid itself of any excess waste it's been storing. Most detox programs are designed to stimulate the body to purge itself, helping the liver do its thing as well as the kidneys and colon. Cleansing the colon is an important part of the detoxing process because those toxins need to exit the body, and a backed up colon can cause them to be reintroduced into the body, rather than exiting as planned.
4. Helps with Weight Loss
It's easy to see how a detox diet would cause you to lose weight in the short term, but a healthier way to look at it would be to establish long-term eating habits, and rid yourself of unhealthy habits. Many times it is the drastic reduction in calories and rapid weight loss that is focused on, especially in the media. But these short-term results won't last if you don't make it a point to replace bad foods with good, and use your newfound energy to exercise more and be more active overall.
5. Stronger Immune System
When you detox the body you free up your organs to function the way they should. This helps to give your immune system a boost since you'll be able to absorb nutrients better, including Vitamin C. Many of the herbs you take while on a detox will help the lymphatic system, which plays a big role in keeping you healthy and firing on all cylinders.
6. Improved Skin
You can expect clearer, smoother skin at the end of your detox plan. It's also been reported that detoxing can help with acne, although the condition may worsen before it gets better as the toxins are released. You may find that your skin itches or gets patchy before clearing up, but this is part of the process and is a sign that you're on the right track with your program.
8. Healthier Hair
By the time you can see your hair, it's already considered dead, as all of its growth occurs within the hair follicle. This is why it's important to keep your body functioning at its full potential through a regular detoxing strategy. When your hair is able to grow uninhibited by internal toxins you'll see and feel the difference in your hair. In many instances hair gets shinier, and feels softer to the touch.
9. Anti-Aging Benefits
The constant barrage of toxins that the body has to deal with is one contributing factor to the aging process. By reducing the amount of free radical damage done to the body, you're going to see not only short term benefits, but also long term benefits in an increased longevity. When you finish your detox program, it's very important not to go right back to the lifestyle that was causing the toxicity. Sticking to a improved diet and getting daily activity are great ways to make sure that you feel good each moment of your life.
10. Improved Sense of Wellbeing
When you detox, you feel good, and when you feel good, good things happen. Detoxing is often used strategically to lose weight or to start a new diet plan, but really there's no better reason than just to feel better. When you set the stage for wellbeing, you are going to improve all areas of your life, and you should see better relationships, better productivity at work, and a newfound or renewed zest for life.
Which Cleanse Do I Take?
What is the Solution?
There are a multitude of cleanses out there each with holistic own purpose and benefits. We have personally researched and tried many options and hands-down we have chosen the Purium 10-Day Transformation as the best cleanse out there. We only introduce the highest quality products that would be of value to our audience and right now this is a cleanse that we can stand behind. The Purium Cleanse was founded by and formulated by naturopath David Sandoval. It's a ten-day system—which includes shakes, three different kinds of supplements, and an apothe-cherry juice—meant to detox and reset your metabolism. Nearly 100,000 people have enjoyed dramatic results with this one of a kind 10-day cleanse program.
David Sandoval and Amy Venner set out on a mission to promote real, live, natural foods 22 years ago. They started with just a few, hand-selected, organic farmers and have grown Purium to one of the fastest growing, most highly recognized network marketing companies today.
Purium Sets the New Gold Standard in Product Quality
Everybody eats…every day. Over time what you put in your body will determine how you look, feel and perform. The Purium 20 Point Commitment to purity and potency goes far beyond what has EVER been offered in health-food stores, grocery stores or online.
Whether you are into fitness or you just want to lose weight and feel better, Purium has created a Transformation cleanse that will literally flush out unhealthy cellular waste, fat deposits and toxins while increasing lean healthy muscle tissue and helping your body look and feel more vibrant, fit and toned than you have in years. 
In just 10 days you will:
Lose Weight (5-20 lbs with an average weight loss of 11.3 lbs)
Cleanse your gut
Re-Set Metabolism
Detox your system
Break Addictions to Processed Foods
Boost Energy
Improve Digestion
Sleep Soundly
Think More Clearly
With an estimated 5-20 lbs of weight loss in just 10 days, this is just a fraction of the cost per pound of weight loss with Weight Watchers, Jenny Craig, and NutriSystem. This program is designed to ease you into the clean and green eating lifestyle which will increase your energy levels and digestion while eliminating your desire for unhealthy food.
Purium uses super high-nutrient, super low-calorie superfoods, including power greens and power grains to completely satisfy, feed and protect your cells. Their patented 100% vegan, pre-digested protein is proven to build muscle even if you aren't exercising. No starving, no dehydration; just build and tighten as you lose fat.
The Purium cleanse includes the only natural source of melatonin to help induce deep sleep which is crucial for repairing and rebuilding your body – critical for any weight loss effort. In addition the cleanse program is packed with antioxidants that promote cellular, cleansing, detox and elimination.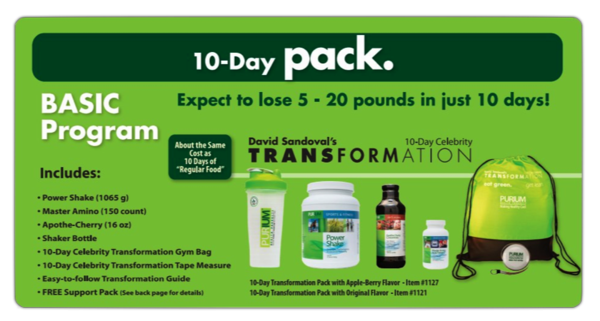 Purium Believes:
The human body is a miracle
Being healthy is cool
Being dynamic, vibrant, sexy, fit, energetic and happy is REALLY cool
Nature provides everything our bodies need
Vegetables and fruits are nature's fast foods
Green is beautiful, but so are red, blue and purple!
Your Health is Really Important to Purium and Their Commitment Goes Beyond The Bottle.
We back up everything we sell with a 60-Day Unconditional Guarantee
We are committed to education and sharing that knowledge with you
We have a wellness retreat that is available to PLC Members
We have a staff Naturopath that is available to our PLC Members at no charge.
We offer certified kosher and certified organic products.
Never reduce or discontinue the use of a medication without doctor's approval. Weight loss results will vary. In 2013, participants reported losing an average of 11.3 pounds in 10 days. The American Medical Association recommends consulting a physician before starting this or any other weight loss regimen.
If you are dissatisfied with any Purium Product for any reason you may return the unused portion for a full refund no questions asked.
Purium is pleased to offer the services of staff Naturopath Michael Wohlfeld to our PLC Members FREE of charge. Education about our products and their health benefits is just one more way Purium supports you.
You can take advantage of your free $50 gift card by clicking on the image below. You will be taken to a sign up page where you will enter your information and gift card code: "ASCENSIONLIFE"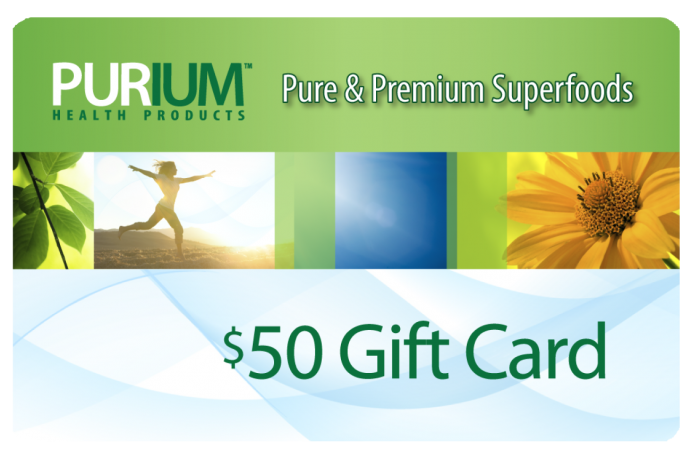 Join the thousands who have reset their bodies and their lives.