Uranus goes retrograde @ 20 degrees Aries
Sunday, July 26
Who would have thought that raspberries could make a wee cake so lovely and pink that, even after baking, it glows? I believe the cosmic trickster, Uranus, had a hand in this. It delights in creating outcomes we couldn't predict if we tried.
Uranus is a great visionary–and capable, also, of being a troublesome rabble-rouser–and it will begin projecting its desire for unexpected awareness hits into your inner landscape early
Sunday
morn.
This is energy which, when it's going forward, may create some mind spin. To be more specific, Uranus fills your head with ideas, wild and never-before-entertained, but doesn't necessarily give you a map relative to how these might find a way into Time.
Beginning this morning, it will be retrograde for five months, continuing to startle you with ideas you won't recognize with your practical, reasonable mind.
Sound a bit confusing. Only if you try too hard to track upcoming events with an overdose of logic.
You'll see. Change will continue to find you but it will be felt mostly as shifts inside your mind, change in the way you perceive that which approaches you. The outer circus may seem a little more subdued as you allow for some interior re-wiring.
Coming Thursday
: Tada~ A blue moon in Aquarius.
Make sure to keep your crown chakra open wide.
* Offering readings of your birth chart, and updates to said birth chart, as well as relationship charts, astrocartography charts and more, I am always at your service.
By: Ascension Lifestyle Guest Contributor 
Deborah O'conner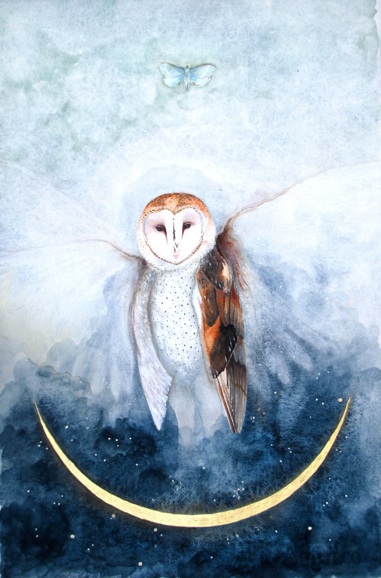 Be humble, for you are made of earth. Be noble, for you are made of stars.