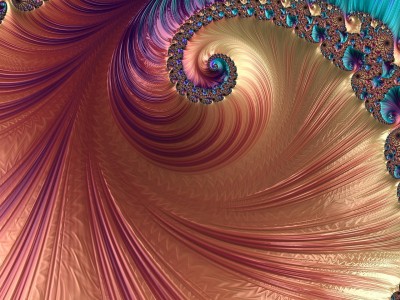 Don't get me wrong; I am not complaining that my digital Universe has taken its toll. If it were not for Facebook Messenger my son on deployment would not be able to reach me. Instagram and Facebook posts keep me informed about our grandkids' active lives through their selfies while Dad and Mom are busy driving them from one activity to the next. Long distant family and friends feel closer after reading their posts.
Short sound bites and emojis have replaced our regular phone calls. Did you know a smiley face prepares your brain to feel happiness? No wonder we are happy to receive an embellished text.
New connections in social media have been followed by invitations to write for publications. Yay! There is more in my social media world but, I won't bore you with the details. Then there are the usual weekly website updates, blog, eNews and email demanding my attention.
Let us not forget our growing dependency on our mobile phones for telephone numbers and GPS to navigate our way around.
Are you dizzy just reading about my life these days? Don't even try to imagine it; you may keel over in a faint. For me, being an author and a blogger, social media became an important part of my everyday life a two years ago. Life became very intense. I began losing that dependable, gentle, quiet space between breaths.
Last September while relaxing in Wyoming, I received a divine inspiration delivered from a trusted messenger: "after eight days working on your laptop and playing with social media and your other electronic toys…take 48 hours off. And that includes television and your cell phone."
UNPLUG? How can I do that with the many demands in my face?
I have turned off my cell phone, iPad and computer every night ever since I can remember. My bedroom is a sacred space – a digital free zone. But that does not feel like I am unplugged – I am asleep.
One thing I've learned is when I received a message from spirit, it is far better to act on it than look the other way. The consequences are not pretty. Challenges have always delivered a precious gift. It just may take awhile to figure it out.
So every ten days, I unplugged at least 48 hours from my iPhone, iPad, laptop, television, even music, as it is delivered electronically in our home and car. After being unplugged only five times, it shifted everything.
It felt like eight steps to heaven!
Inner peace ruled the day – being intense is overrated.
It was easier to observe the chaos in front of me without being hooked in – though it did not last for all eight days.
Life can be enjoyed in slow motion when others were always in a hurry.
Too much mindless chatter – if you have something to say, I hope it has substance.
Many people appeared to be on the mind chatter train that they forgot to listen to the answer to their question.
Reading a funny novel was good medicine.
About the same time I embarked on this new path, the Wall Street Journal started publishing crossword puzzles. I love Monday's – I felt like a badass! Tuesday – strengthened my vocabulary. Wednesday – created more brain synapses. Thursday through Saturday they're not for me – too many blank spaces.
What I am most 'great-full' for is the soft, expansive feeling during the long quiet spaces between breaths. There I feel grace gently living inside – aah…the most precious gift of all!
Have you embraced a new transformative habit and discovered great results then BAM – something happens, and you are back in your old behavior pattern again?
Last December, hubby had back surgery, and I fell on rocky ground, twisted my ankle and back pain ruled.  Challenged by daily tasks, we were forced to stop our usual daily fitness routines. Instead, we became couch potatoes and watched all the holiday television specials. The Nutcracker and Kenny G's melodies among our favorites filled our home while I stayed connected via email, text and Facebook with friends and family about Jim's healing progress. I didn't get to play in my happy zone: writing – laying down was my only comfortable position.
After six weeks on our healing paths together, life became very busy again. We settled into our fitness routines. My son left on deployment. We both lost the extra padded weight with our renewed active lifestyle and healthy food. I occasionally turned everything off for 24 hours, but I never found that profound silence I embraced last fall.
During the months that followed, family and friends faced difficult challenges, and we were there to support them. One night recently I felt edgy, not myself. Then I realized my usually low blood pressure went sky high. What was my body telling me?
No matter what was going on in our lives, I needed to pull the plug!!! I texted my son that I was disconnecting from everything digital for 48 hours and finally pulled the plug. I didn't even play Scrabble online.
There it was waiting for me; the profound peace filled me with beautiful silence.
My heartbeat slowed down and normalized my blood pressure. New inspirations flowed for my writing, I was in my happy place!
When are you going to find that special alone time with you without any distractions? I wonder, what are your eight steps to heaven?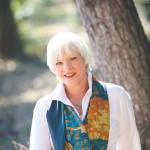 Suzy Greene has been seeing and talking to Spirit, Jesus, angels and the ascended masters since she was a young girl.  You can follow Suzy on social media @TheLovingBridge. Learn more about her books, sign up for the weekly blog or request a private session: http://TheLovingBridge.com  Link to her author page on Amazon Facebook Instagram Twitter
©All rights reserved.