Ascension Lifestyle is excited to present an exclusive series about an amazing young man who is on a quest to live his life completely without money. Stay tuned for updates as he shares his incredible journey with us all!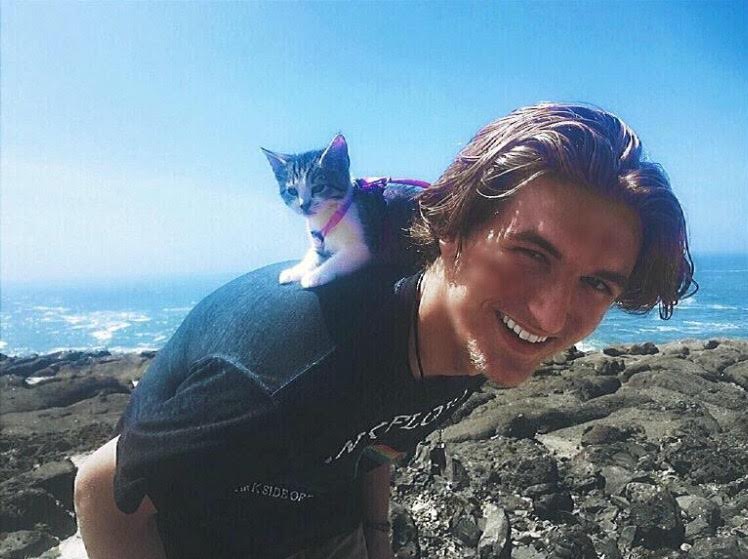 Greetings from Willits, California!
I am Ryan M. Sharkey. I go by just Sharkey, only my parents call me Ryan. I am 18, an aquarius, born Jan 27, 1997, at 7:11 AM.
I was born and raised in Saint Louis, Missouri. I have 2 siblings. A younger sister, 3 years younger than me named Leah. We are very close. I also have a half sister from my fathers previous marriage named Marissa who is a journalist in Kansas City. My parents just recently got divorced, my father being an abusive alcoholic, my mother finally recently stood up to him giving him a choice of keeping his family or alcohol. He chose Alcohol and he left. He has a very well paying job, and has always cared more about money than anything. Although he did take care of everyone financial wise. My mother Carol has her own accounting practice, so money is very important to my parents. I have been keeping in touch with my mother along the way and we are on very good terms.
Being trapped in the midwest my entire life, never having been west at all really had a toll on me. I have always had a curiosity and love for adventure, and a love for the outdoors, but I had never considered myself "enlightened" or even connected with nature until my later years in high school. I went to All Saints Catholic School in Saint Peters, Missouri from K-8 and I was brainwashed by the bounds of religion. But I always was into trouble and they considered me a "bad catholic" due to my lack of obeying rules that I did not agree with. I am one to do what I think is right and live by morals of love, gratitude, trust, equality, and forgiveness. This aggravated religious people. I was always an avid writer and poet tho. I am writing a book of my journey when I return home, whenever that may be. I write every day and my book will be very detailed compared to the story I'm about to tell you.
I was almost kicked out of that school for not obeying, but I ended up graduating from there in the end. I then spent my grade 9-11 at Fort Zumwalt South High School as an athlete playing baseball, basketball, and soccer. I was also into partying at this time. I hosted wild partys regularly. I even threw a party called "Project Sharkey" (#ProjectSharkey on twitter) where over 1,500 people from all over the midwest attended. I played all three sports competitively until my junior year where I had what they called a "falling out". I was starting to see the truth in the corrupt system as well as connect with nature, the universe, and myself. They transferred me to Fort Zumwalt East High School where I very rarely attended and ended up leaving and getting my degree online through one of the schools programs.
This was a very rough time for me with my parents getting divorced and everything else going on, but I continued to live by my morals. I spent this time learning about spirituality, eastern philosophy, and meditating for hours a day. I realized that so many people live with unhappy circumstances and I was trying my best to discover the cause of this. Instead of working harder and getting angry with your circumstances, I learned that simply letting go is the answer. Letting go is always the lesson. If you are unhappy with the world, make a change in yourself. Perception is reality.
This is the time when I got serious about letting go of money completely. I planned to travel after high school, but I then decided I was going to travel completely without money. Let go completely.
I technically did not graduate because I hit the road before the graduation ceremony. I changed oil for the last 2 months before I left. I spent the money towards supplies for my journey.
I left May 10th at 3 AM with my best friend Bobby in my Jeep and headed west. We drove to the Cheney Reservoir right outside Wichita, Kansas from Saint Louis. I gave Bobby my car to drive back and to use while I'm gone, as well as the rest of my money, and my material things (all my electronics, laptop, gaming systems, everything).
Bobby drove away.
I was finally free from the grasp that society had on me. No money, no phone service, just the bag on my back and my skateboard. I from then on completely let go of all expectations and stopped manipulating my life completely, just going with whatever is presented to me. Living by the philosophy that if you put good out, good will come to you and appreciating the good as well as the bad because one could not exist without the other.
Journal Entry 1:
Finally starting my journey to living completely without money. Without the stresses and repetition of an everyday civilized life. I'm starting a journey of adventure, with a new horizon everyday. To be 100% self sufficient. I am breaking the grasp that society has on me and the economic slavery that I was born into. We are here to do more than to work, buy, consume, then die. This distraction obsessed society, that keeps us so occupied that we don't even know our own suffering, so occupied that it is not possible to find our connection with nature, with the universe, or even with ourselves. It's as if everybody is afraid of their own thoughts. Everyone values safety and comfort so much that it stops them from life experiences. As a human we are indefinitely going to die, and we aren't wearing the meat suit that we are driving around forever. So while we are here might as well have some fucking fun, and experience everything we possibly can without the fear of dying if we fail. And even if I do die, at least I'll die free.
Stay tuned.. the best is yet to come!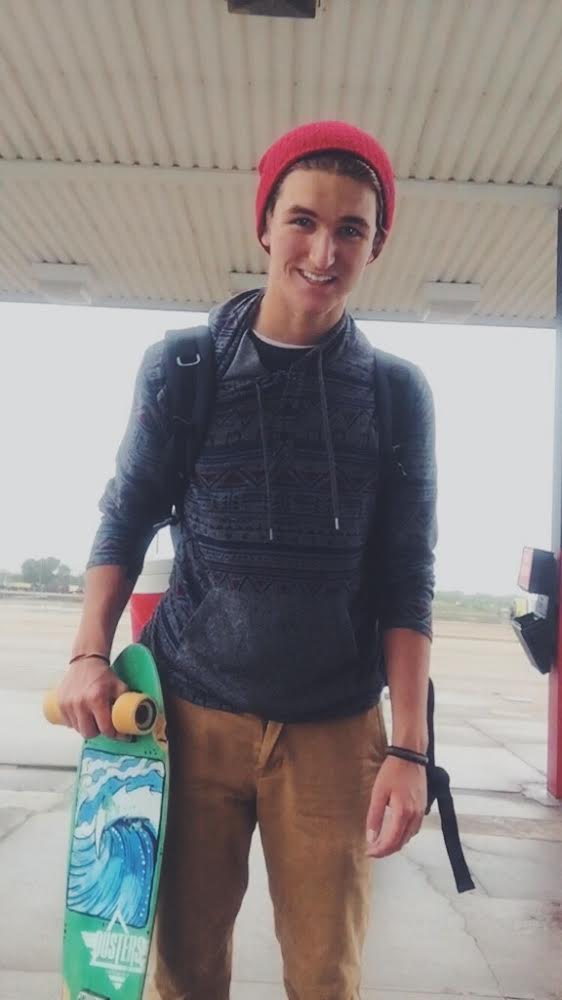 By: Ascension Lifestyle Guest Contributor 
Ryan Sharkey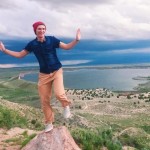 Ryan Sharkey is a free-spirit in a material world who has found a way to get out of the rat race and experience life the way it was meant to be lived.