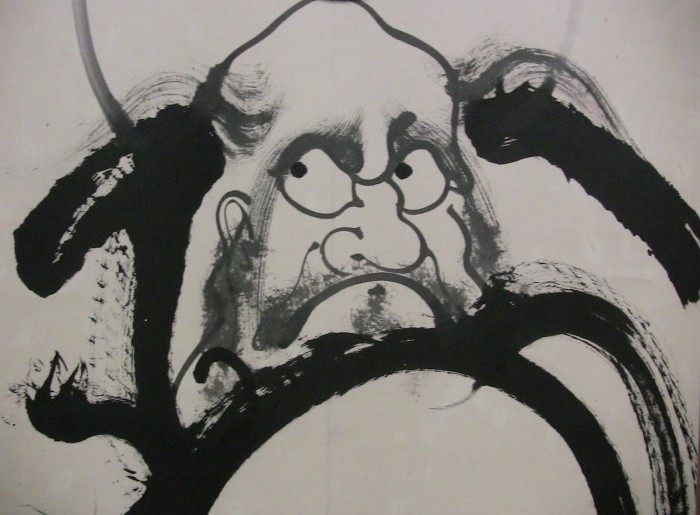 Bodhidharma, one of the most under-recognized Buddha's of our time has made one of the most significant contributions to eastern philosophy. He is credited with bringing Zen Buddhism to China and he is the first Patriarch of Chinese Zen Lineage, as well as the 28th patriarch of Buddhism in an unbroken line of decent from Gautama Buddha. His story is as impactful to philosophy and martial arts as Jesus is to religion in the west; in fact, his story is also associated with many miracles, tall tales, and folklore describing his ability to perform great feats and acts of God.
His story is not well documented so it is unclear what is true and what isn't true, but his existence was real and tangible. He came from royalty, born to a King in Southern India who left his comfortable life to begin his training as a monk. After enlightenment, Bodhidharma traveled east to Southern China in 526 A.D following the instruction of his master to transmit the Dharma to China.
When he arrived he was invited to the capitol Nanjing, to meet Emperor Wu Di of the Liang dynasty. The emperor had built monumental temples and statues in honor of Buddhism expecting a karmic reward, yet Bodhidarma told him simply and directly that these material deeds will not bring him any karmic salvation. The emperor was very displeased with Bodhidarma's response and kicked him out of his palace. The monk left the palace, crossed the Yangtzu River, and continued north until he arrived at the Shao Lin Temple in Ho Nan Province. In China his teachings were well received as they fit very nicely into the established teachings of Taoism and Confucianism.
It was here that Bodhidharma became famous by meditating for 9 years facing a wall. According to Chinese legend, he also began the physical training of the monks of Shaolin Monastery that led to the creation of Shaolin Kung Fu, one of the most fundamental martial arts of the East. His teachings spread across Asia and prolifereated significantly in Japan in which they refer to him over there as Daruma.
The likeness of his image is celebrated through out Japan with the iconic Daruma dolls rich in symbolism, representing perseverance and good luck, making them a popular gift of encouragement among the Japanese. His image is used in many Japanese martial arts dojos as reminder of the core principles of Budo.
What can we learn from his teachings?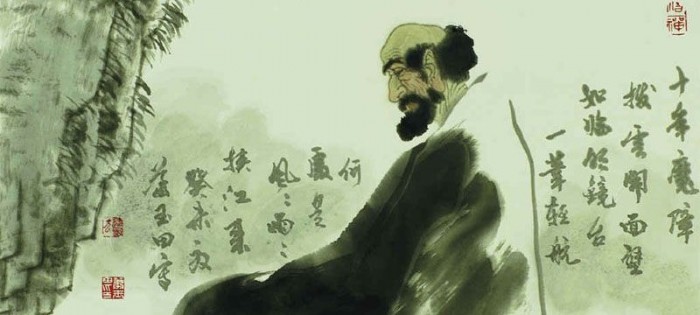 His teachings are much more complex than this summarization but the simplest truth that can be gleaned from his teachings is that Zen is in the mind. He made it clear that one does not need temples, monestaries, rituals, or scriptures to enter Zen. One just has to realize the Zen within themself through continual mindfulness and meditation. Nothing outside of yourself is required to enter Zen, and if you feel like you need these externalities, you have missed the point of Zen Buddism.
An important distinction he makes through his teachings is that as humans, we are ruled by the Ego mind, not the Source mind. In spirituality the mind is what we aspire to free our consciousness from. In Bodhidarma's teachings, the mind he refers to is the Source mind or the mind of God which we are all existing and thinking from, but as mortals we see reality through the filter of the Egoic mind, the delusion mind.
His philosophy is that as long as you keep seeking something and fail to look inside for your answers, you will never awaken the Buddha within. Knowing the nature of yourself and letting go of your attachments is something that can be done only with your mind. Other poeple can teach and guide you but it ultimately depends on your perspective to accept yourself and let go of the things that don't serve your evolution in this reality. You are a walking temple, a living monestary, a mind full of infinite wisdom that could fill thousands of scriptures. You have all the tools you need because you are the Source.
We will revisit the teachings of Bodhidarma in upcoming articles. Let this serve as a brief introduction to his origins and contributions to Zen philosophy. Below are 7 inspirational Bodhidarma quotes that will help you understand his message more simply.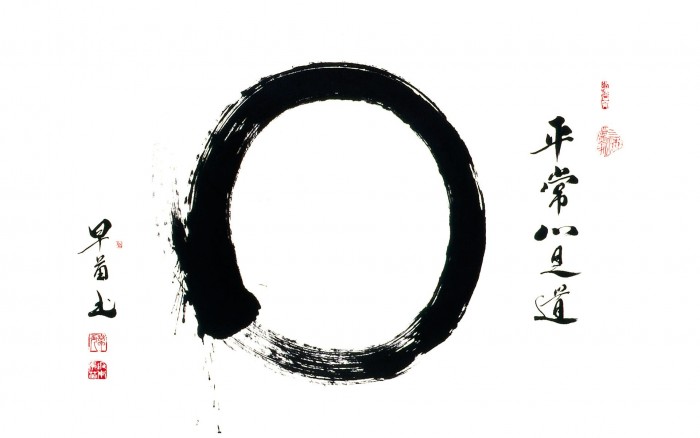 7 Quotes from Bodhidarma
As mortals, we're ruled by conditions, not by ourselves.
The mind is the root from which all things grow, if you can understand the mind, everything else is included.
You can't know your real mind as long as you deceive yourself.
As long as you look for a Buddha somewhere else, you'll never see that your own mind is the Buddha.
To go from mortal to Buddha, you have to put an end to karma, nurture your awareness, and accept what life brings.
The mind is always present. You just don't see it. The Buddha is your real body, your original mind.
But deluded people don't realize that their own mind is the Buddha. They keep searching outside.