Part 1
Made it to San Francisco! 70 days and 3500 miles!
Been living here on the beach, catching plenty of salmon and found many blackberry bushes. I found a cave to live in for a few days and then a natural shelter created by surrounding trees, perfect for my hammock.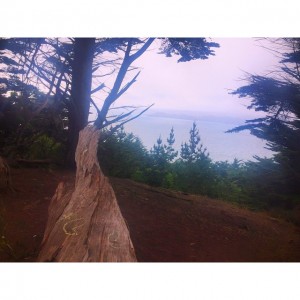 I have met many characters on Haight Street, going into the city some days.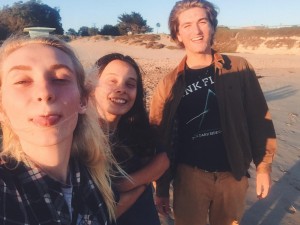 I walk through this golf coarse everyday up to this VA hospital to use wifi. The golfers there all refer to me as "the golf coarse hippie" for I've befriended many of the everyday golfers and the caddies.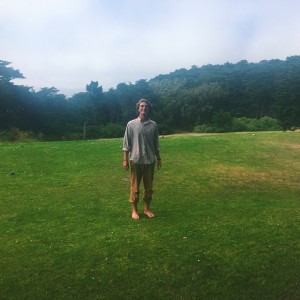 After 4 days of living in the woods and 2 in a cave I found someone to give me a ride to Santa Cruz. I've found true happiness here in Santa Cruz. Been living on the beach for 3 days now. Jumping off the high rocks into the ocean and finding many crabs for food.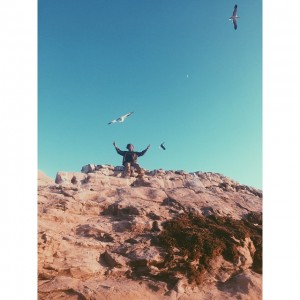 Part 2
Greetings from Las Vegas, Nevada! Now 115 days and 5,000 miles traveled completely without money, living off the land. Since the last time I updated everyone, I made my way to San Francisco where I found a home in a cave on the coast and made my way into town during the days. I lived in Santa Cruz up in some Palm Trees by climbing them and hanging my hammock way up high, hanging my bag up with a hammer and nail. I have been blessed with the opportunity to catch a lot of crab and fish along the coast. From Santa Cruz I made my way through Big Sur and down to Ventura where I met many like minded people. Surfing, smoking, & just living on the beach has brought me so much closer to the Earth, as well as cultivating life long friendships with people who are inspired by my journey. It's truly been a humbling experience.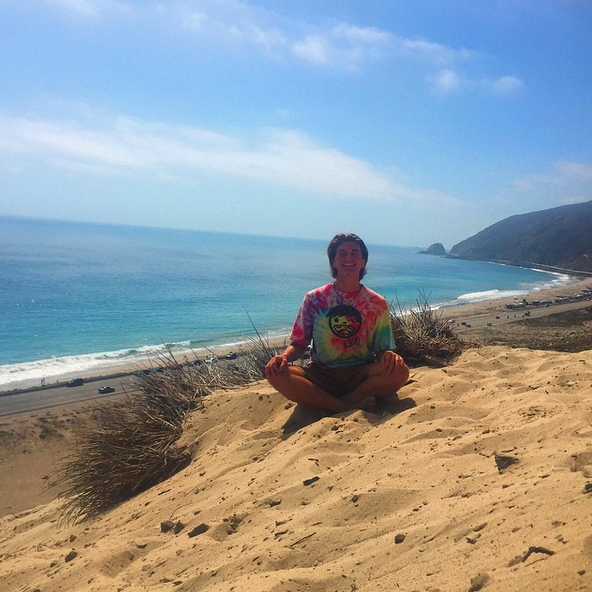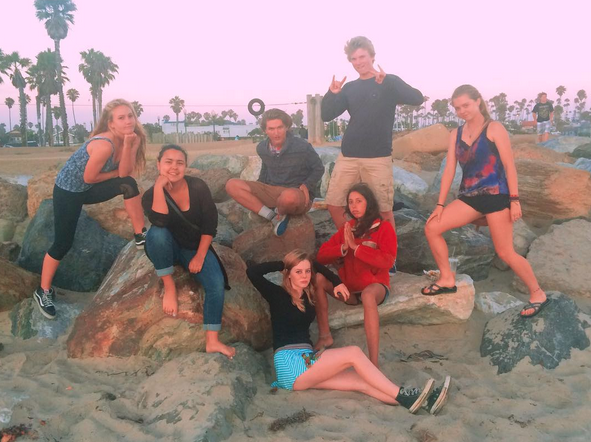 I found a home in Ventura for several days. I then made my way through Orange County and lived on the beach of San Clemente for a week where there was again, plenty of fish. I even met some surfers who let me use their board for a week.
My travels haven't all been fun though; I unfortunately got my phone wet during this time and I traveled without a phone for 2 weeks, making it difficult to document my travels during those 2 weeks. I continued making my way down to San Diego, and then to Ocean Beach. A second hiccup I encountered was unfortunately getting mugged at Ocean Beach by 5 men. They took a bunch of my supplies, but I am staying positive becasue getting angry about it will only attract bad karma and more of those type of people into my experience, so my spiritis are still pretty high right now and I'm keeping faith in my journey.
Luckily I have a friend from Saint Louis (Faith) who let me stay with her in her grandmothers mansion to regroup for a couple of days and get back some of the supplies that were stolen from me. Faith also gave me a new phone which I am incredibly grateful for. After staying with Faith, I then made my way back up to LA where I stayed with my cousin who gave me the rest of my supplies that needed and I was on my way.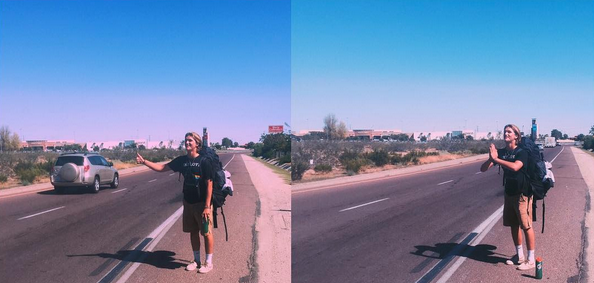 I hitchhiked to Las Vegas where I have discovered and been accepted into the surprisingly large and diverse art community here. The art scene here is very vibrant and full of the most interesting people you can imagine.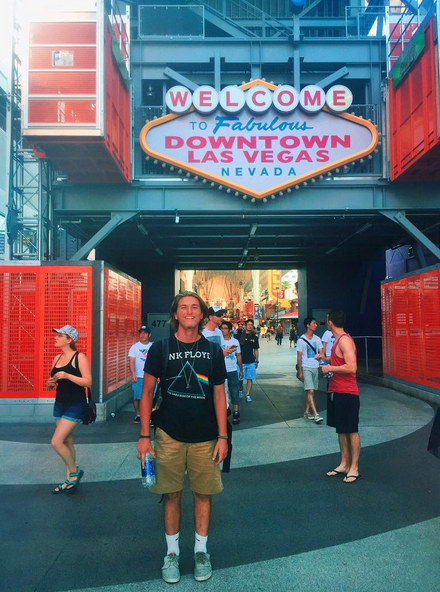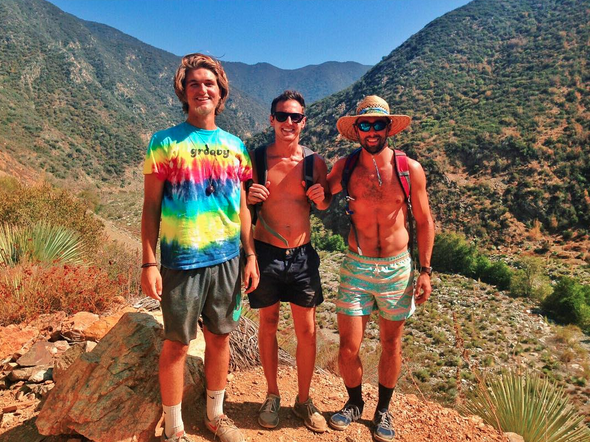 Sleeping on top of buildings & going on ecstatic desert adventures, Vegas has been an all around amazing experience so far. Stay tuned for the next update in part 4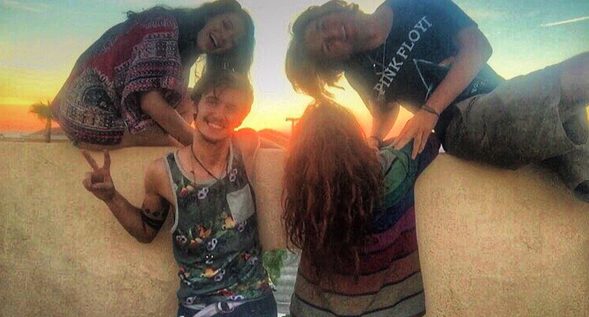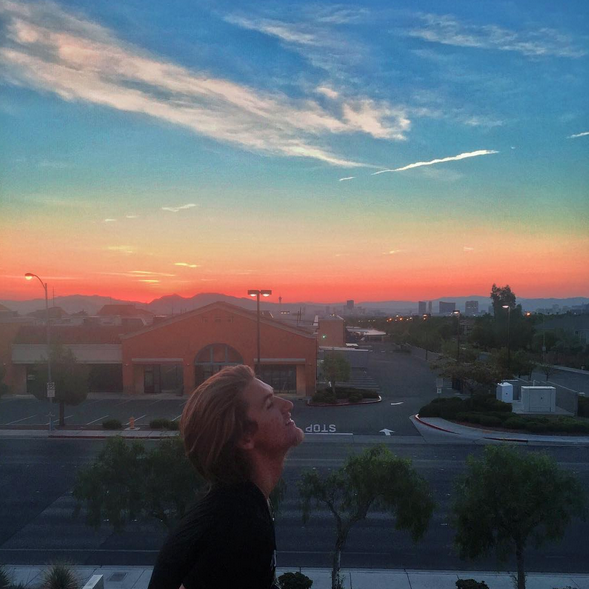 By: Ascension Lifestyle Guest Contributor 
Ryan Sharkey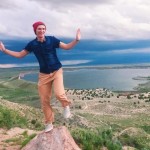 Ryan Sharkey is a free-spirit in a material world who has found a way to get out of the rat race and experience life the way it was meant to be lived.