Saturn leaving Scorpio • 
 Not to return for 30 years • 

September 17th
Children's bodies are washing up on beaches.
Children's bodies have been washing up on beaches and have been torn asunder by shrapnel for a very long time now . . . but we have arrived at a time in Time when we cannot look away from the trauma shaking our world, from the most universal angst to the suffering in each human heart. In your heart.
When astrologers talk about planets and signs, we are actually describing large energy cycles moving through the collective psyche. Without dragging you into astro babble, I'll simply say that the energy of Saturn has been shifting profoundly these last several months and it is leaving absolutely no room for anything buried beneath the surface of our lives. Nothing. It's taking no prisoners as it marches with powerful determination out of Scorpio.
This is energy which has every person, ecosystem and country negotiating with its soul.
As I write these words, I know I'm sending them off to those who are already working hard hard hard. I bow to you for the ground you've already made in this process. But it seems the universe is asking that we call upon a level of courage maybe never accessed before in our lives and drop even more deeply into our emotional defenses . . . dig farther into our core to see where we are still afraid to encounter that which isn't pretty in ourselves, in others we love, in our relationship to the wide world and, with our heart unprotected by old emotional shields, choose to engage with the often edgy truth.
I am not suggesting that you can directly alleviate the suffering of children dying in places which are oceans away but, rather, that each of us look for one more layer we could expose to ourselves, that layer which may hold something we have dodged because it was simply too painful to explore . . . and, then, explore it now.
Carry on, my dear companions.
By: Ascension Lifestyle Guest Contributor 
Deborah O'conner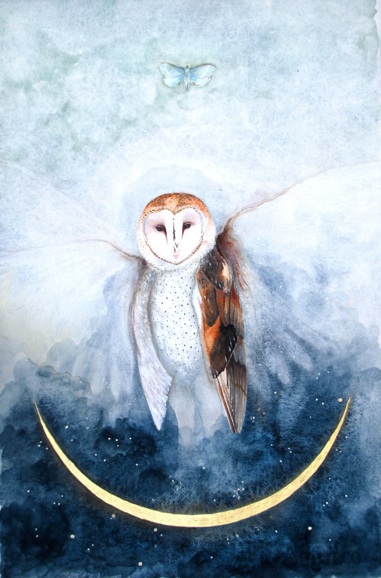 Be humble, for you are made of earth. Be noble, for you are made of stars.