Belief and skepticism are constantly at odds with each other. For many of us, an extreme of both can lead to an unhealthy perpective of the nature of reality. There is a beauty in grasping the language and theories of science and a beauty in understanding the language of the esoteric. Each provides insight into what the other does not. And yet as our culture Ascends into more awareness, these two forms of knowledge begin to overlap more and more. More and more people are becoming conscious and taking to the internet to share their wisdom (or lack of it). Sharing of knowledge with no censorship is a beautiful thing, but as information is being spread across the internet, it is up to us as individuals to cultivate a strong "bullshit detector". We must cultivate our minds to decipher what resonates with our rationality and what resonates with our intuition. I am not positioning myself as an authority of what is fact .vs. nonsense, but as I comb over a lot of information on the internet, I can clearly see the harm of having a closed mind, as well as the harm of having too much of an open mind.
"You don't want to become so open minded that the wind whistles between your ears." Terrence Mckenna
When I see websites post articles titled "The 5 Main Extraterrestrial Races In Contact With Earth Right Now: What You Need To Know", I can't help but wonder how people are unable to maintain a healthy balance between open mindedness and rational thinking. Are there aliens out there? I don't know, probably. Given the vastness of the universe and a conservative estimate on the probability of earth-like planets that could host intelligent life, I would say that there likely is intelligent life out there. But to explain 5 Alien races in vivid detail as if to have done a full-scale investigation in which you could present evidence for if called upon is absolute nonsense! The internet is rife with misinformation and disinformation, which is why we must all acquire a keen sense of rational thinking along with a healthy open mind.
I couldn't help but wonder where this website was getting it's information from. Talking about all the different races of aliens that have visited planet earth, their personality profiles and intentions, from Lumarians to Reptilians, etc.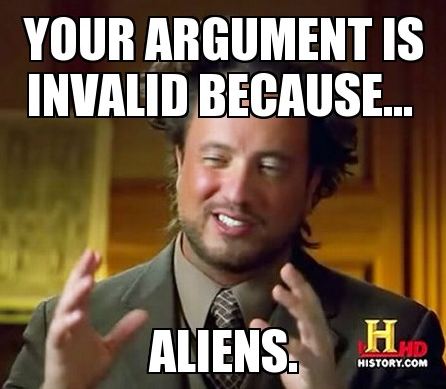 There is a wide spectrum of spiritual people who do not follow the rigidity of religion. This gives rise to exploring other possibilities of truth but it also has allowed some people's beliefs to run wild. I consider myself a spiritual person who doesn't need religion to navigate my beliefs. I believe in the scientific method but I know that science does not account for many of the elements that bring meaning to the human condition, nor has the scientific establishment pursued any thoughtful investigation into the metaphysical. In the pursuit of Truth I chart my own path of both questioning and accepting what I can rationalize and resonate with. Both belief and skepticism at their extreme can be damaging in the quest for understanding.
Labels are not very helpful in categorizing information because they can cause someone to believe in something simply because they subscribe to that label, or it can cause someone not to believe in something because they don't subscribe to that label. The term "New Age" is used to label a lot of people who follow a spiritual path without identifying with religion. Given the vast spectrum of "New Age" beliefs I find it difficult to call myself a New Ager, as many people who identify with this label believe in things that don't resonate with me.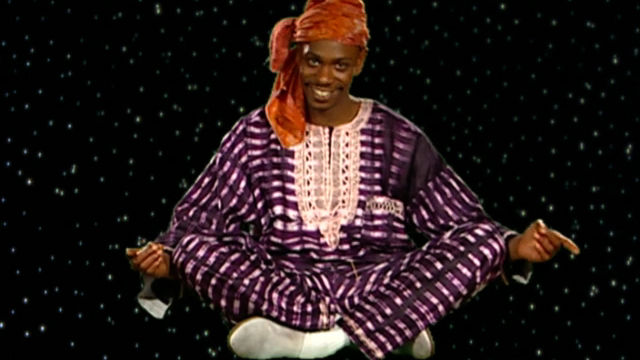 The first rule I stand by in the pursuit of Truth is that "you are your own Guru". This means you do not need to rely on someone else to hold your hand and show you the way. I'm not against sharing knowledge and ideas, but to position yourself as the Guru, Sage, or Enlightened one, the person that people need to follow, has a wide spectrum of dangers to the people who follow you. I blog and vlog about spiritual topics myself but I always share it from the stand point that this is a personal perspective that may or may not resonate with my audience. It is simply my journey to share with someone who might resonate with it and add it to their journey. I always let my viewers know that I am not the expert, but simply a student sharing knowledge with people who want to grow together.
If you really want to understand the concept of you being in charge of your own path, I would recommend that you watch a comical documentary called Kumaré by Vikram Ganhi. The movie reveals how people can easily become mislead and suspend rational thinking with someone whom has created a seemingly genuine connection them. It strongly emphasizes finding the Guru within ones self. Again, I'm not saying you should not take in information, ideas, and experiences presented to you by others. I read books and watch videos from experts all the time. In fact, 2 of my favorite people to learn from are Terrence Mckenna and Alan Watts, but I never depend or rely solely on their wisdom to find meaning in my own life. Have faith in yourself, and you will mobilize yourself to take action in your pursuits and endeavors. You don't need the insight of a guru, a psychic reading, the power of a crystal, etc to believe in your journey.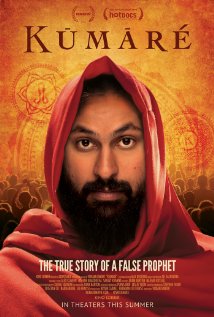 Beliefs can also be as rigid as the scientific view of the material world, which in this case, becomes dogma. It's ok to evolve your beliefs, and just becasue they change it doesn't mean "you can't make up your mind" about reality. New experiences and information will come into play as you ascend, which is cause for an ever-evolving perspective. Many people, especially those of the religious persuasion, take a hard stance on what they believe in and are opposed to anything that conflicts with it. Some see the light outside of the rigidity of organized belief systems but are fearful to step out of their commitment to it. Most people are religious because it makes them feel uncomfortable about being alone. They believe in the Christian archetype of God because living in a world without one is much more scary. This creates a believe system that you hold on to because anything outside of that will bring fear. It creates rigidity in which any belief outside of it is considered blasphemy. You begin to build your world around something that is contradicting and limiting to your higher self. Left unchecked you begin to blame life's troubles on the devil, rather than working on yourself and taking control of the ego.
Group Think runs rampant in religious organizations (and even the scientific establishment to some degree). People are not allowed to question the doctrine, nor are they allowed to have their own beliefs about reality. Stories of how the world works is programmed into the minds of youth from an early age. When one is old enough to question their religion he or she is left torn between what has been accepted their whole life, and trying to find a new paradigm that resonates with them.

The internet has really blown up the new age movement. While I am pleased to see that people are taking an interest in spirituality, finding meaning in life, going deep and getting distracted less by the superficial nuances of pop culture; the very nature of the new age movement, which is unbound by religious parameters, gives wake to a wide spectrum of beliefs that are running rampant. Unfortunately everyone who likes to meditate and cultivate their mind, body, and soul gets grouped into the "New Age" category. Some people believe in crystals and pyramids built by aliens while others simply believe in happiness and never-ending consciousness. However opposite the beliefs are, because they fall outside of a definable religion, both individuals get grouped into one category of "New Age".
I myself share beliefs that would be blasphemous to most religions and overlooked in the scientific community. However it is only with careful consideration of scientific and esoteric perspectives that I find harmony in phenomena that are acknowledged to some degree in both schools of thought. I will give you a few examples of some the more "fringe" topics I subscribe to.
For example:
-I believe consciousness exists after death.
-I believe there are infinite realities and planes of existence. Realities within us and outside of us that our 5 senses are not aware of, but interact with consciousness upon an ego death.
I base these beliefs on synchronicities between modern science and eastern metaphysics. Theoretical physicist explore concepts such as multiple universes, and multiple dimensions. Since everything with and without mass is vibrating energy, our reality itself is a vibration, a frequency that we are somewhat locked into in physical form. Esoteric teachings have mentioned that beyond physical form there are realities that exist that consciousness is not limited to experiencing either while it is still housed in the body or after it departs. Just as there is infinite expansion outside of your physical form, there is also an inner world within. If theoretical physicists can explore the concept of multiple dimensions folding into themselves, as well as dimensions of reality unimaginably smaller than the Planck scale, then who's to say that our inner world is not a rabbit hole in an of itself. The nobel prize winning physicist Richard Fymen said that there is enough energy in one cubic meter of empty space to boil off all the oceans on earth. We don't feel or see this energy because we can't interact with it, but it's there. There is so much to reality that we are not even aware off. Much of this hidden reality could possibly be intimately connected with consciousness, spirit, the soul, whatever you want to call it. I believe there is a field, an ether, a web of interconnected consciousness and energy that binds everything in reality together.
The nineteenth century has emerged a new paradigm of physics to accept field theory. It is now responsible for explaining electricity, magnetism, light and matter itself. In quantum theory, a particle is not a solid object, but rather an undulation, a ripple in the quantum field, as is our universe. Objects do not exist in our universe of quantum fields. The objects that we see, the hard, separate, distinguishable reality is a result of a web of influence. Science writer Margaret Wertheim once said that "fields are the black box controls of the universe". Everything originates from a field. And if that is true, then why wouldn't consciousness arise from a field and return to a field after death. It's possible that consciousness can be simply a simulation, a process of brain functions happening inside the head, originating from the brain and ceasing to exist when the brain is dead. However, the double slit experiment has proven that consciousness effects the outcome of the experiment. Just as mass interacts with space time to create gravity, a phenomena that compels objects to exert a force on one another. So is it not possible that consciousness interacts with the field as well? This would indicate that if consciousness were something that was completely a construction of our brain and independent of our external environment, the results of the double slit experiment would not be effected by the observer. My assumption is that consciousness comes from a greater source and returns to it when we die.
Meditation, "sleeping", and entheogens have a way of revealing some aspects of these inner and outer realities to you through altered states of consciousness. We might not be able to make sense of it, but enough is revealed to know deep down inside that this 5 sensory/3D reality isn't all there is. What I can touch, see, smell, hear, and physically feel plays only a small part in my overall understanding of reality.
Cognitive science has established that most of what we are able to perceive through our senses is only but a fraction of the reality that exists because our sensory input and the way our brains organize information is not capable of experiencing all of it. How do we know that we are not taking in more information than we can regularly perceive when we enter an altered state of mind? How do we know that our consciousness does not travel to another plane of existence, another reality with a different frequency when we die? These are big question we can only speculate, but would be unjust to write off as nonsense. These type of questions deserve scientific inquiry.
The thing is, nothing, not even science, has provided me with concrete, indestructible, bullet-proof evidence of the nature of reality. I can have a spiritual experience that will strengthen my beliefs but I can't hold onto it without acknowledging that I could be wrong. There are beliefs I have based on the teachings of eastern philosophies that I have to be willing to evolve if proven wrong in someway. There are theories in science that come into question that I have to be willing to challenge even if they are accepted and established. Whenever new, objective information and experiences come into play, my beliefs have to evolve. I can't resist and hold on to them because of something that I wanted to believe. That is where most people fall short, the ability to evolve their beliefs as one comes across new information and has new experiences.
How is it that the Buddha could describe the universe as being fundamentally made up of energy, vibration, and empty space during a time when there was no concept of what that even was in relation to physics. Thousands of years later, physicist prove that matter is made out of energy, the vibration of that energy determines it's state, and everything else is empty space. Don't you think it's highly improbable for a guy who lived over 2000 years a ago to take a shot in the dark and guess or make up a theory about the universe that is consistent with modern physics? The probability of someone doing that and getting three significant properties of matter and energy correct is 1 in a million. At that point science has to take a step back and seriously consider studying phenomena and wisdom that it writes off.
The video below will shed light on this perspective.
Go with the flow of your intuition, knowledge, and experiences.
"My technique is don't believe anything. If you believe in something, you are automatically precluded from believing its opposite."
– Terence McKenna
Scientists seem to enjoy an almost religious-like reverence, having been granted a virtual hands-off policy by the public at large to advance and mold the future of accepted paradigms. Scientists take the stance of: give us one free miracle (The Big Bang) and we'll try to explain the rest. If you think about the Big Bang, the fact that the entire universe was crammed into an infinitely small point, smaller than an atom, a point that was infinitely too hot to measure, is mind-bogglingly hard to wrap your brain around, yet this has become accepted theory. I'm not saying the Big Bang theory is not true, based on the expansion of the universe, it probably is. My point is, if something that bizarre happened, how far fetched is it to believe that consciousness itself is a fundamental property of the universe?
Against this backdrop however, science is increasingly accused of fraud in the pursuit of useful research findings, applications and profits. Scientists like the rest of us try to cut corners, get their papers published, have their ideas for research funded, compete with co-professionals, and vie for glory. It is alleged by many that science fraud is commonplace in a society driven by money and ambition. Science can be an aggressive, ruthless business.
Scientists are now more than ever motivated toward the falsification of research in pursuit of hefty corporate grants or public recognition. For the scientist, the pressure of obtaining funding, which often is tied to professional advancement, is coming both internally from the employer and externally from the grant giving bodies.
Modern science is a large-scale enterprise heavily funded and highly directed. Its dominant players are large corporations and the government, both of whom have definite stakes in the outcome of research. Seasoned scientists find themselves competing for finite funds, going up against much younger comparatively inexperienced practitioners. This competition for grants, status, position and money makes the temptation to veer away from the straight and narrow (truth seeking objective of science) almost irresistible.
Jeremy Rys, an MIT graduate with a podcast dedicated to the pursuit of truth, especially as it relates to fringe topics such as Cold Fusion, has beautifully addressed many of the major hiccups in science that reveal huge problems to the true objective of science, truth. I will summarize what he has said in his podcast:
Spectacular resistance to paradigm shifts in science is alive and well.
Majority does not rule in science, just data, in fact, the majority of data rules, not the majority of the opinions of scientific scholars. It is a gross mistake to draw conclusions about the validity of reported findings by polling the membership of one or another scientific organization or panel.
Many scientists don't use caution when dismissing experimental results just because theory suggests they are impossible. Theory must guide science, but it should not take the driver's seat, especially when exploring the frontier. Many results are often discarded because they challenge theories, or even worse, rather than formulating a new theory or doing away with a theory that is potentially proven wrong, some theories are augmented to accommodate the unexplainable results.
"Too many of the findings that fill the academic ether are the result of shoddy experiments or poor analysis. A rule of thumb among biotechnology venture-capitalists is that half of published research cannot be replicated. Even that may be optimistic. Last year researchers at one biotech firm, Amgen, found they could reproduce just six of 53 "landmark" studies in cancer research. Earlier, a group at Bayer, a drug company, managed to repeat just a quarter of 67 similarly important papers." The Economists
The fear that possible scientific error would be ridiculed or interpreted as fraud is stultifying. A witch hunt against Cold Fusion has effected its researchers. Some who wanted to work in the field did not get involved for fear of scorn; others hid positive results from colleagues anticipating career problems. Some lab managers refused to allow technical papers to be published on positive results obtained in their organizations. Some scientist even publicly decried Cold Fusion, while privately supporting its research.
The peer review process by which articles make their way into journals is not infallible. While peer review is meant to act as a filter against spurious results and sloppy science… left mismanaged or unchecked, can be a tyrannical obstacle to progress. It is unwise to be persuaded by the editorial possession and selection of technical articles that appear in a single well respected publication because many of them refuse to report data that challenges theory and scientific paradigms.
"The hallowed process of peer review is not all it is cracked up to be, either. When a prominent medical journal ran research past other experts in the field, it found that most of the reviewers failed to spot mistakes it had deliberately inserted into papers, even after being told they were being tested." The Economist
Vested scientific interests are not easily persuaded to share their resources because there is too small a total funding pie, in this case limited total federal expenditures for energy research which led naturally to rivalry and anti-scientific tendencies that would have moderated a policy of broader research report. The "Hot Fusion" community with its back against the wall may find it difficult to draw impartial conclusion about a perceived threat to its dominance from Cold Fusion research.
"Careerism also encourages exaggeration and the cherry-picking of results. In order to safeguard their exclusivity, the leading journals impose high rejection rates: in excess of 90% of submitted manuscripts. The most striking findings have the greatest chance of making it onto the page." The Economist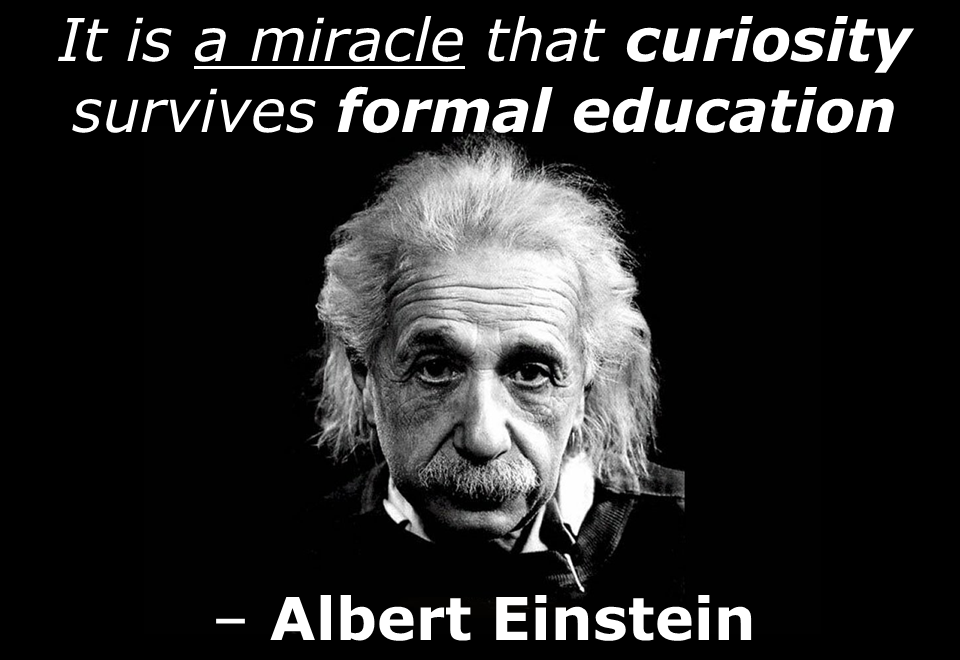 Who knows what science will reveal. Maybe one day when science is able to develop a unified theory between the macro and the micro, it will be able to unquestionably discredit the world of metaphysics. Or, they may reveal the validity of knowledge that has been talked about but not taken seriously for thousands of years. I would assume the later as I find it interesting how science and metaphysics are resonating more and more.
Just because something cannot be proven nor equally disproved by science, it does not mean it doesn't exist. Just 100 years ago, science believed that our solar system was the only star system with planets. Our galaxy was also considered the only galaxy in the universe. By today's standards, that assumption would be considered absolutely ridiculous. Back then there were no telescopes and apparatus capable of revealing extra solar planets and other galaxies, but did the lack of these instruments mean they didn't exist? Of course not.
The scientific method is no stranger to discovering truths that are less than self-evident, often mind-blowing and sometimes hard to swallow. It's objective pursuit of truth should be exactly that, Objective. Rather than to ignore or prevent the pursuit of truth in areas that are counter to scientific materialism, science should fulfill it's purpose in finding out the nature of reality, even if it means exploring "fringe" topics. I have faith in it's progress, just 20 years ago, theoretical physicists couldn't talk about the possibility of alternate universes and multiple dimensions without getting laughed out of the room, but that tone has clearly changed now as it is a topic to be taken seriously. Neuroscientist, Dr. Stuart Hameroff's studies of consciousness being housed in the microtubules of the brain and dissipating into spacetime as quantum information when we die is a potential promising theory of the nature of consciousness and reality. A small number of physicists are urging the scientific community to include consciousness into the model of the universe, otherwise physics will never find a unified theory.
But even so, the scientific paradigm is still primarily based on a material and deterministic model. Yet so much of reality lies within the non physical, in fact, most of reality is non physical, existing in waves of probability, which gives credence to the saying "everything is everything".
Why do scientist deem this sort of thing irrelevant? If we can spend millions of dollars smashing atoms to study the very small, and spend millions peering out into the universe to study the very large, why can't we academically study what is within? What is consciousness? Is there an energy field that binds our consciousness together? What other realities might there be out there? These questions are equally valid as wondering if the Higgs Boson exists, and spending millions of dollars to get the answer. We study consciousness, but psychologists, psychiatrists, and neuroscientists study it from the perspective that our consciousness is a simulation, bits of information processes, an extension of matter, neuro-chemical process that creates consciousness the same way transistors on a circuit board create data and software. I'm no scientist but I feel like neurons and neurotransmitters only facilitate the interaction of consciousness with our body, but are unlikely the source of it. Consciousness is not studied as something that gives life to the body, which completely disregards the possibility of consciousnesses coming from outside the body. We are studying this from a limited perspective.
Science and alternative belief systems should always maintain brutally honest self-examination and constructive self-criticism. We must pursue the truth about our world, even if it's something we prefer not to know. If we don't search out and confront the flaws of our beliefs and paradigms, then we'll surely fall into denial.
Truth is not strengthened by attempts to silence critics. Science and systems of belief are not strengthened by our attempts to hide it's embarrassing limitations. Real strength comes through fighting humiliation with humility, by treating criticism like pieces of gold, and by using the attacks of critics as a base for critical self examination and necessary future improvements. Perspectives and beliefs cannot be linear.
We should neither defend our beliefs to vigorously, nor spare it from our own criticism. All humans, scientist and religious leaders are plagued with a dishonest tendency to hide flaws and errors that take away their position of authority and righteousness. Rather than courting dishonesty in order to avoid embarrassment, we should court embarrassment in our pursuit of stark, painful, critical, self-honesty.
Science and spirituality aim to discover the truth from opposite ends of the spectrum. Science rules out possibilities and confirms the remaining evidence. Spirituality explores possibilities without ruling out.
My religion is the pursuit of Truth. It is not confined by the Science, nor is openly accepting irrational belief systems.
I have strong evolving beliefs about what the world is, but I'm not willing to die for them, why? Because after all…. I could be wrong.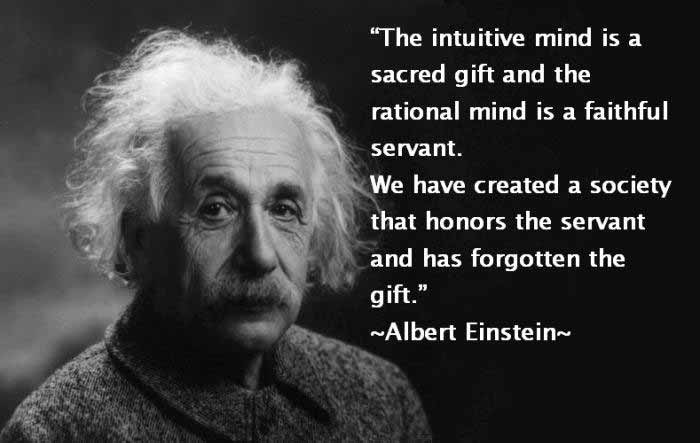 By Ascension Lifestyle Staff Writer John Baran: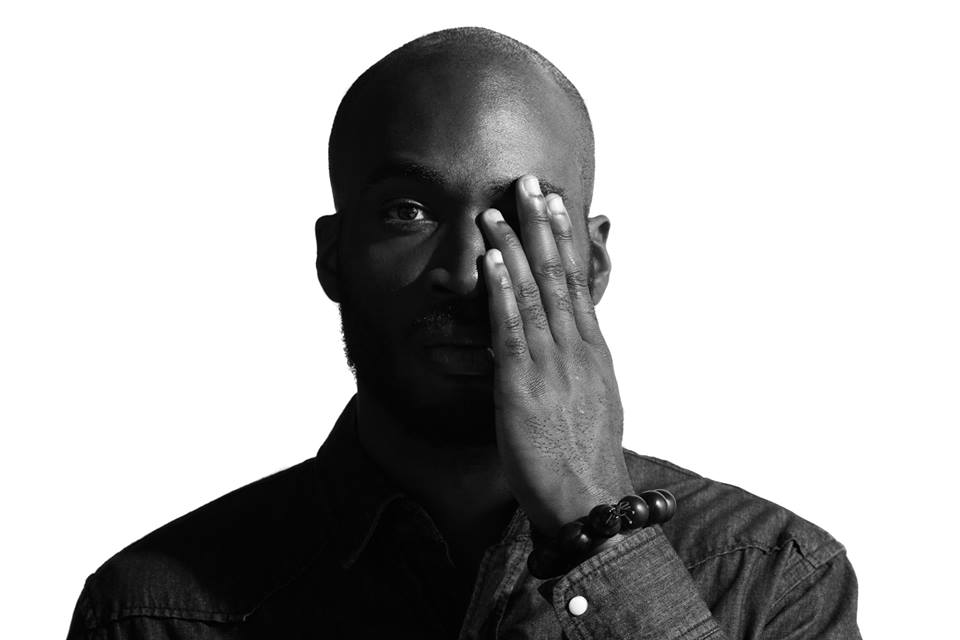 twitter.com/JTwiz