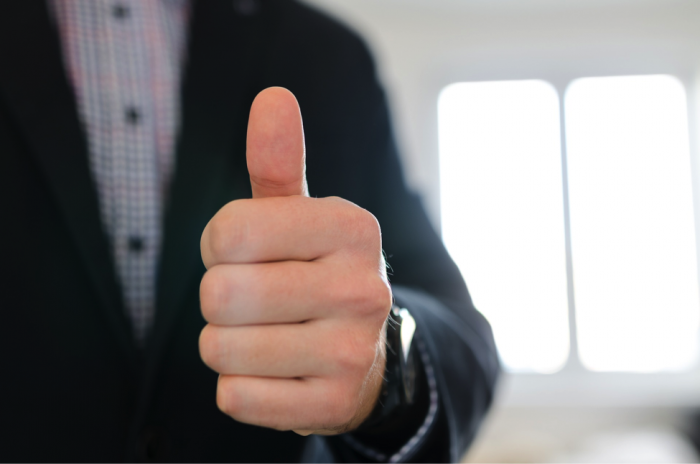 In today's fast-paced world, it's often difficult to maintain the most important aspects of your life, specifically, your mental health. Having to beat the clock and fight the emotional battles of workplace competition can take a toll on your emotional state and upset your balance. But it doesn't have to be that way, and you have the power to make a change starting today.
Stop the Clock
Day in and day out it's the same routine. Show up to the office, grab a cup of coffee, listen to your co-workers complain about the boss, and choke down a bite of lunch while rushing to get back to the grind within a paltry 60 minutes. Even if your days don't look like that, you've likely found that your workplace affects you both physically and emotionally, and you're not alone. Slate recently shed light on the alarming reality of how irregular working hours, nonexistent work/life balance, and economic insecurity leads to approximately 120,000 deaths each year and costs Americans nearly $200 billion annually in added healthcare expenditures.
If you ever wish you could just quit your job and rely on your own skills, knowledge, and expertise to make a living, you're in luck. The self-employment, or "gig," economy has made it easier than ever to pull the hands right off the clock and live and work on your own terms.
A New Kind of Balance
Exiting the nine-to-five world is very freeing. It allows you to handle important aspects of your self-care, such as sleep, exercise, and nurturing strong relationships without sacrificing an income. However, it requires dedication and a willingness to hunt for your own opportunities. Marketing yourself may be intimidating, and competition is fierce when it comes to online contract employment opportunities.
One of the biggest hurdles many fledgling entrepreneurs face is learning how to manage finances for both a business and a home. This is where self-discipline comes into play and you must have your proverbial ducks in a row when it comes to keeping up with your income, collecting payments, and managing expenditures. If you plan on acquiring financing for your business, which include flexible SBA loans and business lines of credit, do your research and don't just apply for the first loan you think you'll qualify for.
A newfound flexibility can also open a Pandora's Box of issues if you don't have time management skills. You're responsible for setting your own structure and that can be difficult with distractions such as social media. Once you learn when you are at your most productive, however, you can give yourself back many hours that would otherwise have been spent working for a paycheck that you had no control over.
Self-Care and Self-Employment
As a self-employed individual, you give yourself the gift of holding the reins of your financial future. You can avoid office politics, excessive traffic, and workplace drama, all of which can take a toll on your mental health. Perhaps the biggest benefit of leaping into the world of the gig economy is having an opportunity to focus on your own needs. Overlooked self-care practices, such as getting enough sleep and taking the time to prepare a nutritious lunch, are benefits those who work for themselves enjoy. By taking the time to focus on your needs instead of simply your finances, you will be more effective in your chosen career and more available for your family and friends.
While working for yourself presents its own unique challenges, freelance contract work is ideal if you suffer with depression, anxiety, or other mental health care concerns. Not only do you become your own boss, but you are also empowered to say no to taking on more responsibilities and to say yes to living your best life.
 About the Author Julie Morris:
Ms. Morris is a life and career coach who strives to help others live the best lives that they can. She believes she can relate to clients who feel run over by life because of her own experiences. She spent years in an unfulfilling career in finance before deciding to help people in other ways.
Image via Pixabay