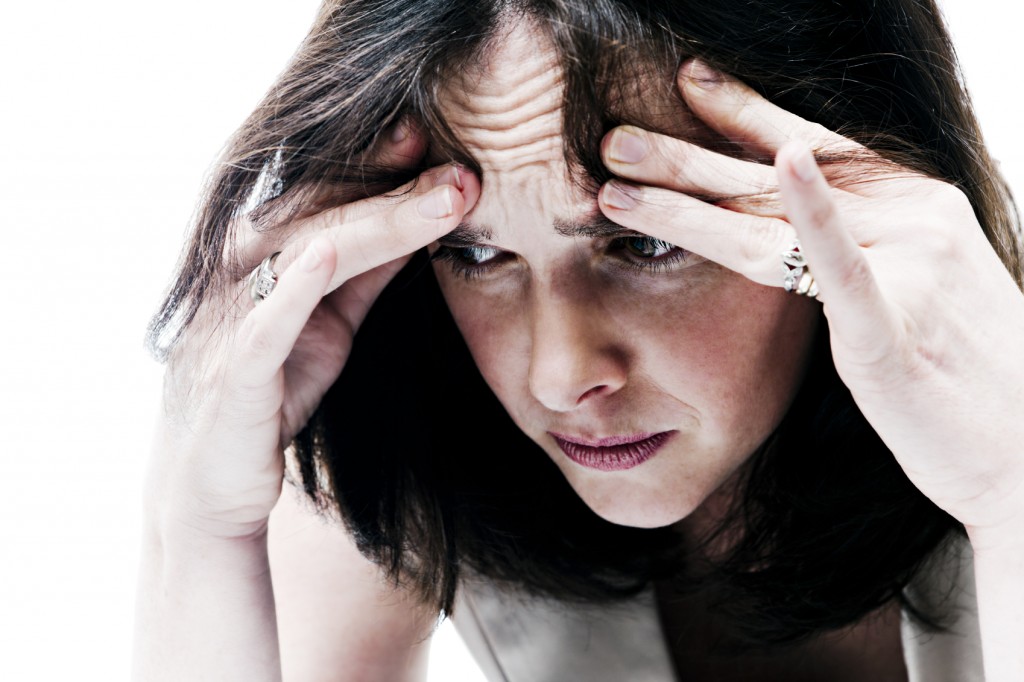 As of the date of this article, more than 6.8 million Americans have been diagnosed with Generalized Anxiety Disorder (GAD), which for them, makes anxiety an on-going nightmare that can be severely limiting to their daily lives. For some people, relying on anti-anxiety medication is not an option, nor can they afford cognitive behavioral therapy if it's not covered by their insurance. Consider the tips you will read in this article, whether you have GAD or just the occasional anxious worry, the suggested anxiety reducing methods in this article may prove to be helpful in your life.
In order to treat anxiety, it must be dealt with from all angles. It is not something that can simply be fixed by addressing one or two contributing factors. Most of the time anxiety is treated with prescription medication, which can be effective for some on an acute basis, but isn't the answer for a long term solution. We are not discouraging this method, rather we are broadening the range of possible ways to treat anxiety, especially for those who are not getting much progress with prescription medication. In order to see more permanent results, one has to look at the big picture of collective variables that induce their anxiety attacks.
In this article we discuss long-term ways of treating anxiety and short-term ways of calming you down when caught in an anxiety attack. Encompassing all of this we will be discussing 4 was of treating anxiety, all of which ideally should be practiced concurrently. What is written in this article is not guaranteed to prevent all anxiety attacks, although you will be in a much better position to prevent one from happening when you are armed with this knowledge. The 4 areas of anxiety-inducing variables involve: Mental Health, Physical Health, Diet and Environment, all of which can be contributing factors to severe panic attacks. Some sections will be discussed more at length because there is so much more to cover, and some sections will be significantly smaller in content because they are more straight forward to address. First, we will start with the mental aspect of dealing with anxiety.
Mental
Many people try coping with anxiety (learning to live with it) or they try to fight it, either extreme is not beneficial when the real benefit comes from working *with* it. Mentally begin to look at anxiety as a 'trick' being played by your brain because that is what it really is. It's you getting tricked into feeling fear and/or physical stress in the absence of any true danger. Anxiety attack symptoms are caused by the fight or flight response that is deeply woven in our DNA since we were cavemen/women. This can activate noticeable physical symptoms such as hyperventilating and shakiness.
Anxiety attack victims recognize that there is no immediate danger to warrant a fight or flight response but they cannot control their body's physical and emotional reaction. This can be very frustrating because it is out of their control to end the panic attack when it occurs. The struggle to protect themselves from fear of an anxiety attack leads them down an increasingly difficult path. The danger does not exist, which is why people can eventually get through it, but at the time of the attack it is difficult for the person having it to control this unintentional and automatic fear mechanism. When the anxiety attack subsides they are left thinking that they have narrowly escaped it and thus double their protective steps to prevent the next one from occurring.
Unfortunately these protective measures are what actually maintain and strengthen the Anxiety Trick. Avoiding the phobia that caused the anxiety attack is what makes you vulnerable to more anxiety. A cycle is now created where you get stuck further in the habit of "protecting" yourself by avoiding what makes you anxious.This is not how to stop a panic attack at all, instead, this is how the problem further gets embedded into your life! It's not your fault though, it's human nature to want to avoid bad circumstances, yet thinking that you are helping yourself, you have instead tricked yourself into making your situation worse.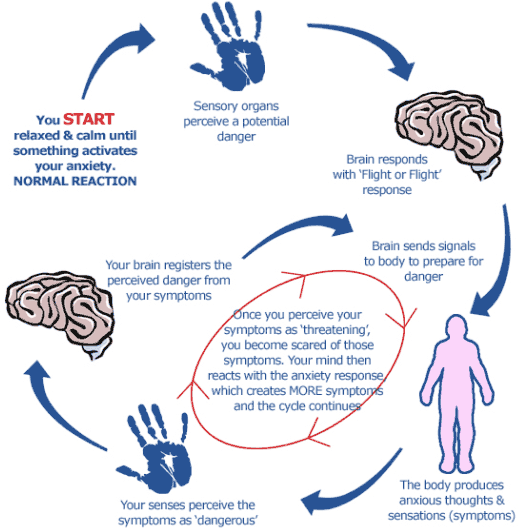 Anxiety attack sufferers often say, "I don't know how to cope with anxiety, the harder I try, the worse it gets", it is like trying to put out a fire by drowning it with gasoline. Any action to oppose, escape, or distract from the anxious feelings and thoughts associated with the fears and phobias will be turned against you, giving the anxiety more presence in your life. Furthermore solely relying on anti anxiety medications encourage you to rely on them as a way out, or a false sense of them as the most important element in preventing an episode. This prevents the individual from truly conquering the situations that induce anxiety.
How To Overcome Anxiety
Cognitive Behavioral therapy methods of Desensitization and Exposure are very effective at combating anxiety attacks. They are intended as methods you can use to work with (not against) the symptoms of anxiety, enabling you to gradually become less and less sensitive to them. The symptoms will begin to fade as you begin to lose fear to them.
People misunderstand this method, thinking for example that exposure means going to a place or situation where you're likely to become anxious, such as a highway or an elevator, and take a ride without getting anxious, which is not the goal. The goal of this method is to place yourself in the anxiety causing situation and feel the anxiety, making sure to stay there, letting the anxiety leave first before you do. This method of confronting anxiety is called floating and has been effective for some people who have become frustrated with taking anti anxiety medication.
Disarming the Anxiety requires you to increasingly spend time with anxiety, expose yourself to the thoughts and physical reactions, and allow them to subside as you get used to the environment or scenario that is causing the anxiety.
How To Deal With Anxiety Exposure
Use the steps in the AWARE method as a general guide on how to conduct yourself during an exposure. You should always keep in mind that exposure is practicing with fear. Do nothing to oppose, avoid, or distract from the fear during exposure.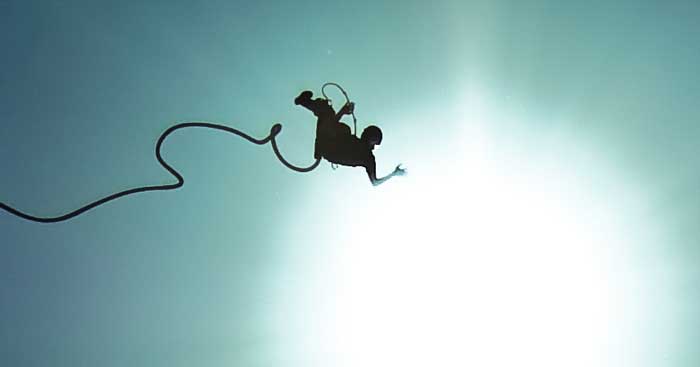 5 Steps of AWARE
Acknowledge & Accept
Wait & Watch
Actions
Repeat
End
Acknowledge & Accept
Acknowledge
The first step to confronting a problem is to acknowledge it. Acknowledge the reality as it is happening and unfolding in the present moment. Know that you're beginning to panic rather than to try to ignore it, or pretend it doesn't exist. Sense and acknowledge the panic attack symptoms as they arise. As you process this, simply acknowledge that you're very uncomfortable with the situation, but more importantly realize that you're not in danger.
Accept
Accept that you are afraid of the situation that you've been confronted with. Don't fight the feeling or blame yourself. Accept what is happening in the same way that you would accept a headache.
Acceptance doesn't mean that it is desirable but accept it in a way that allows you to understand that, while it feels very uncomfortable, it isn't physically dangerous. Understand that the physical reaction is not warranted because the situation you are in won't kill you or make you crazy. For example, someone pointing a gun at you, that's not acceptable because you might get hurt or killed. A gun pointed at you warrants a fight or flight response because you have to do whatever you can to change that scenario such as run, fight, hide, yell, beg, bribe, because the outcome of being shot is life threatening. On the other hand, a policeman giving you a ticket, even if you didn't deserve it, although unpleasant, you can still live with that, you are not in any danger. Accepting the symptoms and not resisting them is a pivotal step in overcoming panic attacks.
Panic attacks make you feel afraid and that's all it does. If you're going through a panic attack, you're already there, going through the worst that will happen. At this point you just need to ride it out. Accept the panic attack because the more you resist, the worse it will become. Continually developing a habit of acceptance will result in more progress toward your goal of overcoming anxiety.
Wait
This step is similar to someone counting to 10 before they react to being upset. Panic attacks can temporarily rob you of your ability to think clearly and rationally. This step will buy you some time to regain those abilities before taking any action. Jumping into action too quickly is a big obstacle in overcoming anxiety attacks.
When faced with a powerful urge to leave the situation or react in a way that fights it, temporarily postpone that decision. Should you leave? Should you react? … Put off that decision for now and instead stay in the situation while trying to get used to it. Don't need to run away to get relief. Let the relief come to you after you've become more comfortable with the scenario.
Watch
Use the occasion to observe yourself, analyzing how the panic works, and how you respond to it. The best way to recall these observations is to write a panic diary. The diary helps you notice important aspects of a panic attack, so you can respond more effectively over time. It helps you get a little distance from your emotions. It works because, while you complete a diary, you're in the role of an observer, rather than feeling like the victim.
The best use of the diary is to complete it during the attack, rather than after. If you're in a situation where writing is impractical, than writing after the attack would be suitable
What Should You Be Doing During An Attack?
The goal is not to bring the panic attack to an end; that will happen regardless of what you do. Your job now is to see if you can make yourself a little more comfortable, while waiting for the attack to end. Here are a few techniques that many people have found particularly useful in overcoming panic attacks.
Action (Take Action)
Belly Breathing
Deep belly breathing is a powerful exercise for overcoming panic attacks, always breath deeply and slowly from your diaphragm when going through a panic attack.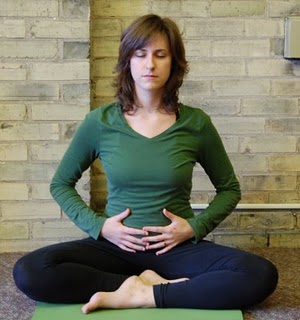 Self Talk
Talk to yourself silently or in your mind about what is happening, and what you need to do to get through it. One question you might find helpful is "Is this Danger …or Discomfort?".
Get Involved in the Present
People don't panic in the present. People panic when they think about something negative happening to them in the future or in the past like when you write a test that you feel unprepared for and you panic about the future outcome of the test and how it will effect your grades and all the time and money you have put into the semester. Anxiety attacks are almost always accompanied by a "what if..?" thought. Try to get back into the activity you were doing prior to the attack. It will move you closer to your goal of overcoming your anxiety disorder when you bring your focus back to the present moment.
Work with Your Body
Relax the parts of your body (such as a shaky hand) that get tense during an anxiety attack. Don't allow yourself to be rigid or hold your breath because that will make you feel worse. If you feel like you can't move a muscle then start with just one finger and work your way up to the larger extremities of your body. If you are feeling shakiness in your hands, trembling in your voice, and hyperventilation, you can try an exercise where you squeeze every muscle (as many muscles as you can) in your body and hold them tensely for 10 seconds and release. Repeat this 10 times and you may feel more physically relaxed afterwards.
Repeat
After your initial panic attack, you may start feeling better and then soon after subsequently go through another anxiety attack. Your first reaction might be to assume that it didn't work. The Repeat step is here to remind you that it's OK if that happens again. This is a process in which you will need to continually practice to get better. None of this will resolve itself over night. If you have another panic attack just take it from the top again. You may even go through several cycles of anxiety repeating the AWARE steps again, and again, as often as needed.
End
This is more of a reminder that your panic attack will eventually end. All panic attacks end, and they end regardless of how you respond. You should never try to make the attack end. Just realize that your only job is to make yourself as comfortable as possible while waiting for the attack to end.
Using Visualization To Imagine Positive Outcomes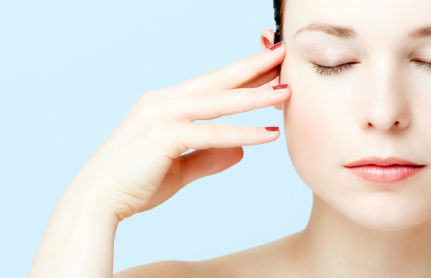 The more you imagine and visualize a desired action, the more likely it is that what you are visualizing will unfold in real life. I'm not talking about "The Secret", I'm referring more to simple visualizations of yourself, imagining yourself conducting yourself perfectly in anxiety inducing scenarios. Visualizing the same way basketball players routinely visualize themselves making the shot. The most-cited evidence for this phenomenon was a study by psychologist Alan Richardson. In his study, a group of basketball players who had only visualized shooting free throws performed almost as well as the group  of basket ball players who had physically practiced shooting free throws for 20 minutes each day.
If you're anxious over a certain scenario this type of visualization technique is particularly helpful. Whether it's something that happens in your every day life that you find challenging such as taking public transportation, being in public, interacting with your boss or whether you're stressed over a very specific situation such as asking for a raise, or ending a relationship, this technique can help you pull it together.
This technique is best used in preparation for a situation you know you will have to encounter such as riding the bus, dealing with your boss, or having a hard discussion with a loved one. You can do this daily prior to having an attack and you can do this while you are having an attack if the situations are suitable. Never visualize yourself running away or avoiding the anxiety causing situation. Having immersed yourself subconsciously into the situation, you may even experience signs of anxiety, however this is not to be confused with visualizing yourself avoiding it. Before visualizing, you'll want to be as relaxed as possible. You can even immerse yourself in relaxation inducing environments such as going to the beach or putting on relaxation music. This is helpful because the neural connections that are triggered when you put yourself in a relaxation environment will also fire when you visualize the anxiety inducing scenario, ultimately helping to train your brain to calm down and relax.
Sit or lie down in a quiet place, take a deep breath with your diaphragm, and close your eyes. Imagine your situation while continuing to take deep relaxing breaths. Using the public transportation anxiety scenario as an example. Visualize the entire process from beginning to end, using all your senses. Imagine buying your ticket and waiting for the bus. Imagine moving successfully through the crowd of people and taking your seat. Visualize the bus being packed like sardines and visualize yourself being unaffected by it. You want to visualize the absolute worst scenario, putting your mind through boot camp so when you are in the real life situation you will feel like "This isn't so bad after all!". Experience the smells, sights, and sounds of the moving bus and the people in it. If visualizing the worst scenario is too much for you, incrementally work your way up from visualizing a sparsely occupied bus to a completely full and crowded bus.
Imagine yourself calm and relaxed, reading a book, listening to music, talking with a fellow commuter, etc. Visualize all the stops to your destination, imagine yourself approaching your destination without having an anxiety attack. You hear the breaks, the bus stops, the doors open, people in front of you get off, then you proceed to exit the bus, and now you have completed your first bus ride without an anxiety attack! Although it was completely visualized, perceive it as an accomplishment even if it didn't occur in the real world. Begin to create neural connections where your brain begins to reward itself by feeling accomplishment when making it through a situation without any anxiety. Now continue your deep breathing and allow the image of the bus to fade away as you bring your awareness back to the present.
When you use this visualization technique, your subconscious brain doesn't know the difference between acting out the scenario in your mind or doing it in real life, which is very powerful because it is mostly subconscious tendencies that cause our anxiety. Simply visualizing a successful outcome improves your ability to achieve it. Furthermore, visualizing successful outcomes will cause your brain to release endorphins that further the anxiety relieving benefit.
Transcendental Meditation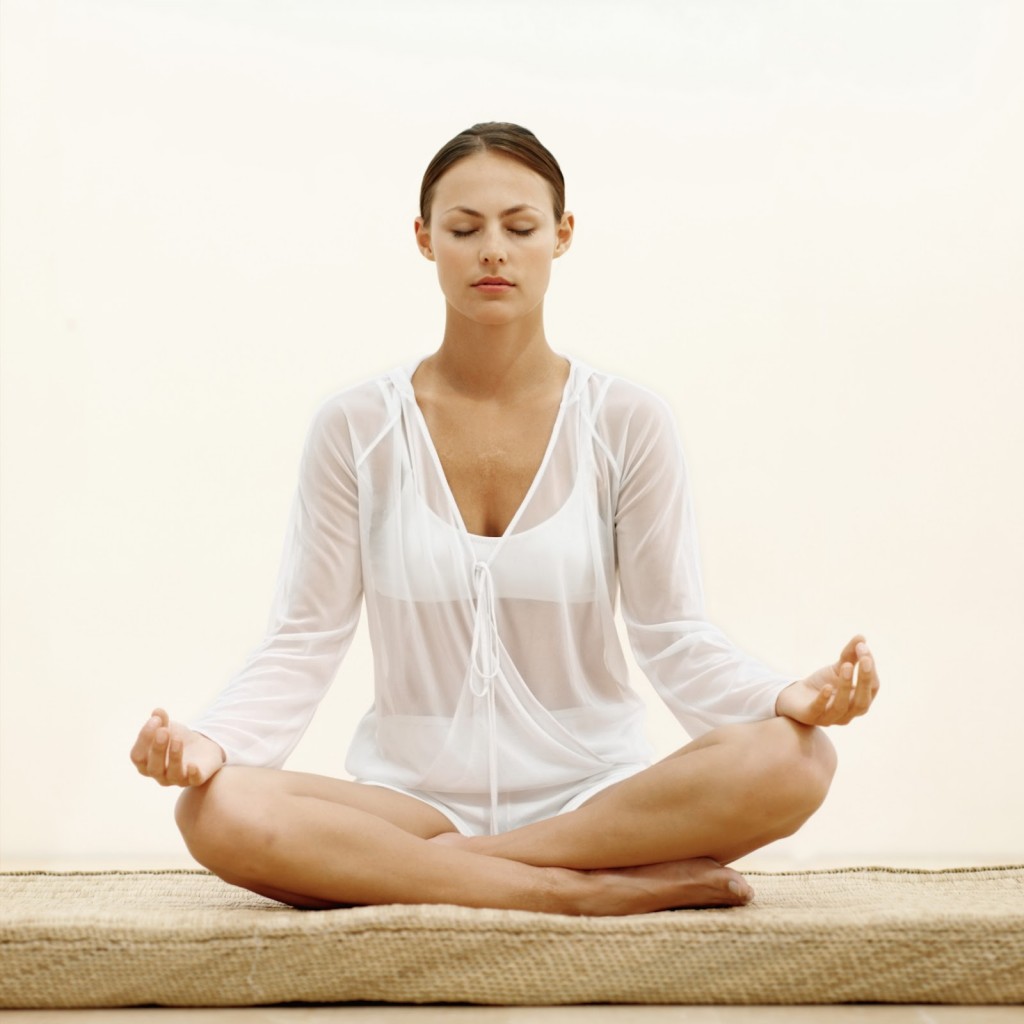 One of the best panic attack treatments accessible to you is Transcendental Meditation. Based on a report published in the Journal of Alternative and Complementary Medicine, a meta-analysis of Transcendental Meditation analyzed 16 trials and 1,295 participants. The conclusion based on the results of the study was that Transcendental Meditation worked better in reducing severe anxiety when compared to psychotherapy or other relaxation techniques. However, pharmaceutical medication was not addressed in this study.
In the study, participants with anxiety levels in the 80th to 100th percentile range who practiced transcendental meditation were able to reduce anxiety to the 53rd to 62nd percentile range, approaching an almost 50% reduction in severe anxiety symptoms.
The decrease in anxiety began within the first two weeks but the results were sustained up to three years. Although instructors are recommended, you don't need a class to be effective at Transcendental Meditation. The process is a simple technique that can be easily learned, taking as little as 15 to 20 minutes twice a day.
The following is a drastically simplified way to do Transcendental Meditation
• First, make sure you have a solid 15 uninterrupted minutes you can allocate to quite time, free from any distractions. (Make sure it's not right after eating)
• Create a personal mantra. A mantra is a sound, word or even a phrase that brings you peace and affirmation. It can be anything from "Om" to your mother's name. Any word associated with positive experiences. Your mantra can be changed as you progress with Transcendental Meditation.
• Close your eyes and sit comfortably. Remain still and begin repeating your mantra silently. Continually concentrate on the sound of your mantra. While doing this, try to block out other thoughts and keep repeating the mantra for the entire 15 minute period. You may find it difficult to block out all your thoughts in the beginning but with practice you will learn how to become more skilled at this technique. If you subscribed to our newsletter you would have receive a free Guide on "How To Be Spiritual In A Material World". In the document there is a section on meditation techniques you may find useful to apply

Fight Anxiety With Diet
What you eat effects how you feel. It is important to realize the power of food as it can effect your body, especially your mood in ways that you cannot imagine. "Food Affects Mood"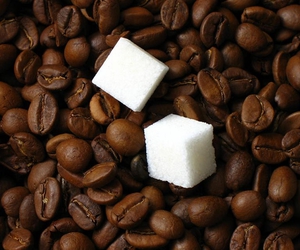 Avoid eating sugar because it not only increases your chances of growing yeast in your gut which can cause depression, but it also aids the fight or flight response. Stress causes your body to seek sugar to supply the surge in energy caused by stress. Food affects the body's metabolism, hormones and neurotransmitters (the mood chemicals that are produced in the brain), and these in turn influence your emotions, concentration, and energy. If you suffer from Generalized Anxiety Disorder, it is recommended to reduce not only your sugar but your caffeine intake as well. Caffeine, primarily consumed as coffee and tea, has stimulant effects enhancing alertness, vigilance, and reaction time but also increases anxiety in susceptible individuals who suffer from panic disorder.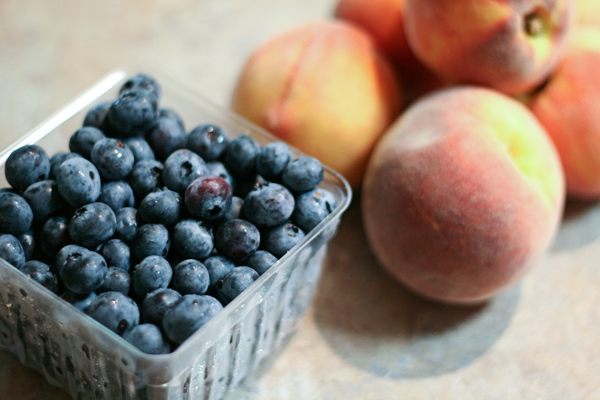 Blueberries and peaches have a calming stress relieving effect because they contain nutrients that facilitate relaxation.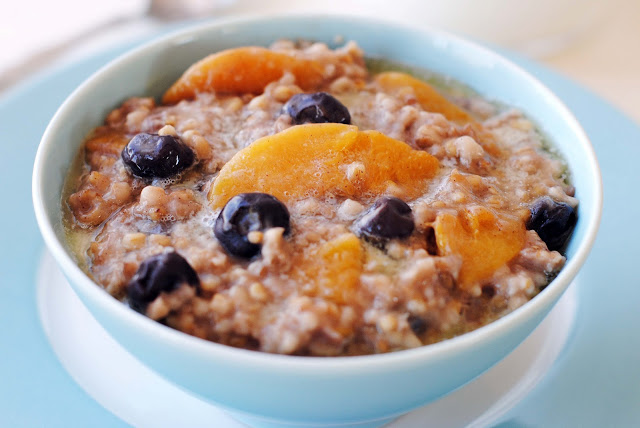 Steel Cut Oats increase serotonin production which will help regulate your mood. Oats are high in fiber helping prevent blood sugar spikes that fuel anxiety attacks.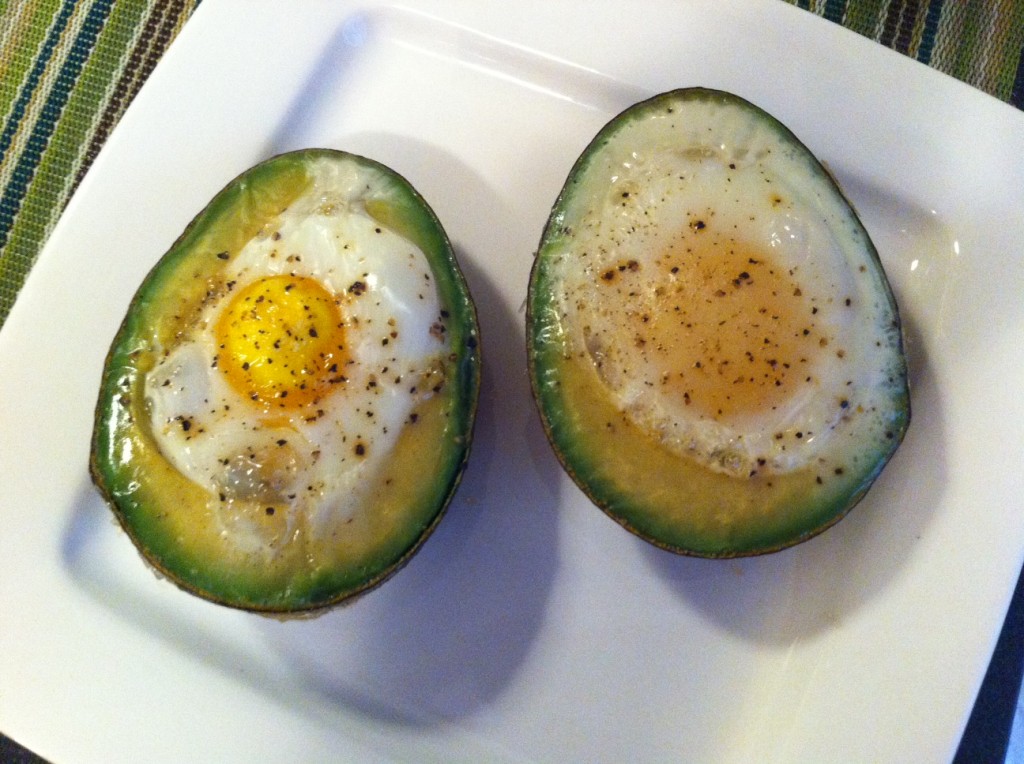 Avocados, eggs, milk, and meat are all packed with B vitamins that can help prevent anxiety.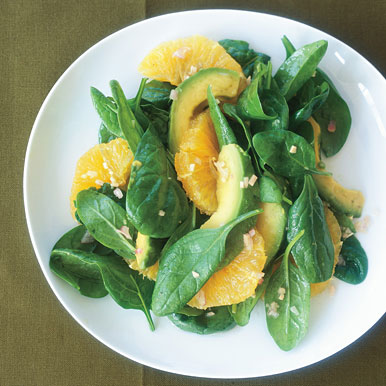 Foods that help regulate and lower the stress hormone cortisol include foods rich in vitamin C, like oranges, omega-3 fatty acids, and magnesium rich foods like spinach and other dark leafy greens.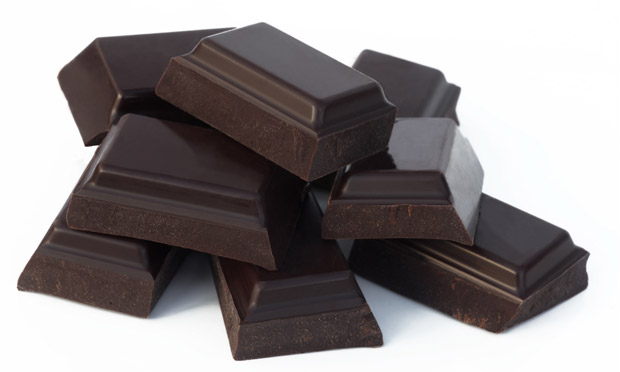 Feel free to indulge once in a while in dark chocolate because it helps lower cortisol. It is also recommended to take vitamin supplements for C, and B.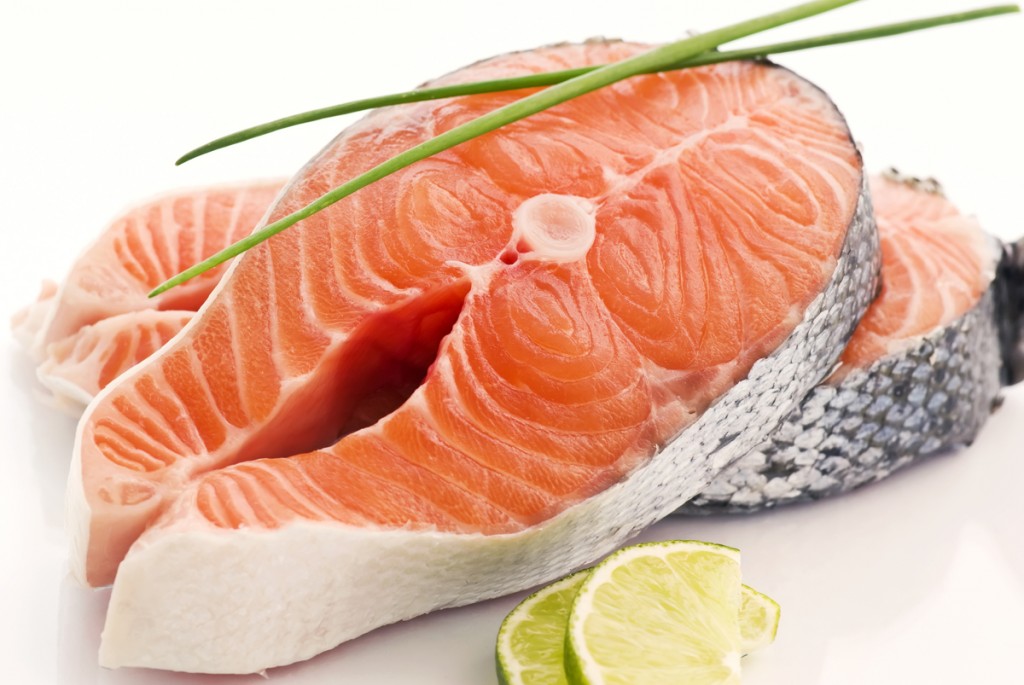 Omega 3 fatty acids have been proven to reduce the effects of stress and anxiety by 20 percent. Having more fatty fish in your diet, or taking an organic fish oil supplement is enough to get your supply of omega 3.
GABA (Gamma-AminoButyic Acid) is a popular supplement among severe anxiety sufferers because it is a brain transmitter that counteracts the action of another neurotransmitter, glutamate a chemical that increases your excitability during a panic attack. Studies have found that individuals who ate chocolate enriched with GABA prior to solving an arithmetic task were less stressed after completing it than the ones who didn't consume the GABA infused chocolate. It is advised to consult with your doctor before taking GABA because supplements such as GABA can interact with medications.
Researchers have found that Magnesium is necessary for dissipating the effects of traumatic stress that can occur from intense fear and anxiety episodes. Magnesium is important for undoing the bad programming from prior anxiety attack experiences, helping to create new neural response patterns not influenced by anxiety or fear. If you suffer from severe anxiety you might want to get a blood test, and if you find that you have a magnesium deficiency your doctor will likely recommend magnesium supplements.
 Physical Excercise
Exercise not only helps you feel better about yourself, but it also floods your body with endorphins that make you feel good. Some researchers support the theory that increasing your body heat during exercise may alter the neural circuits controlling your cognitive functions and mood, including neural connections that affect the neurotransmitter serotonin. Researchers propose that this response can increase relaxation and alleviate anxiety.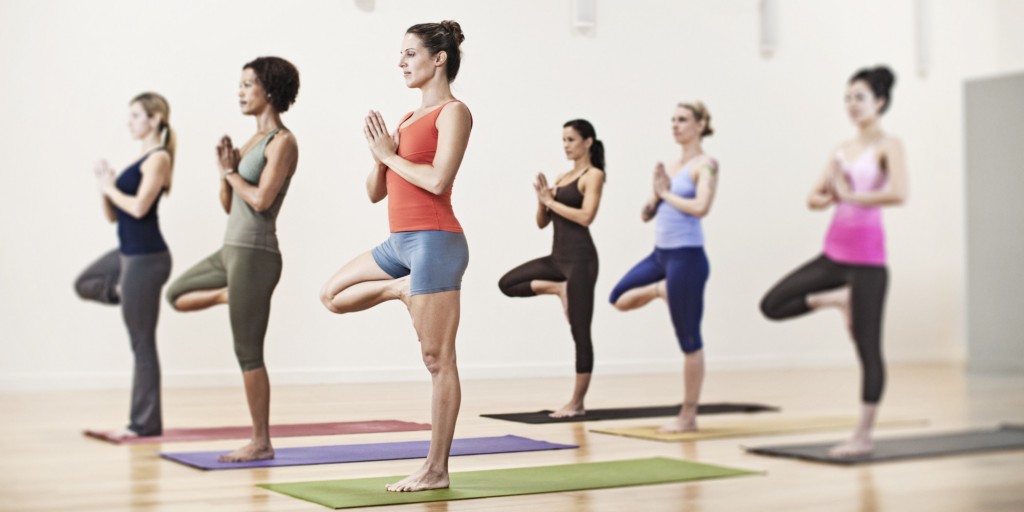 Regular exercise is recommended to reduce the symptoms of anxiety attacks and feelings of stress or depression. Exercising regularly for 30 minutes each day brings hormonal changes in your body that lead to feelings of greater well-being. Exercise is a great way to clear your mind and relieve you of stressful thoughts. It's an effective way to stay present because it keeps you in the moment and focused on the workout task.
If you are going to use exercise to reduce the symptoms of anxiety attacks while managing stress, choose activities that you enjoy and find invigorating. It can be any physical activity, not just aerobics class or lifting weights at the gym, it can be riding your bicycle through beautiful terrain, dancing to music that moves you, or trying a new yoga class that leaves you feeling very calm and relaxed.
Environment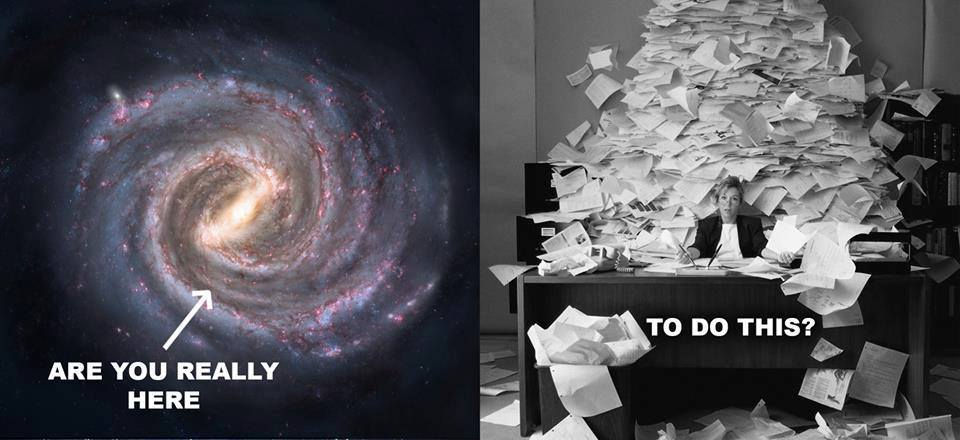 Millions of Americans suffer from anxiety because they hate their job and/or because they work too much (more than 48 hours a week). If you are unsure where your anxiety attacks are coming from, it's time to ask yourself if your job is a good fit for you or look at other ways to work less hours.
It might be relatively crazy to suggest such an idea in a current economy where steady jobs are hard to come across. However, health is more important than making money and it might be time for you to explore other jobs, careers, or businesses. Leaving your job may be a closing door but many people fail to look at the new door that it opens. A new life with potentially less anxiety or none at all.
We have to start removing ourselves from environments and attachments that don't serve us; environments and attachments that drain us and prevent us from becoming the greatest versions of ourselves. If you have ever dreamed of leaving the rat race and starting your own business, you might start HERE if you are interested in exploring the possibility of entrepreneurialism.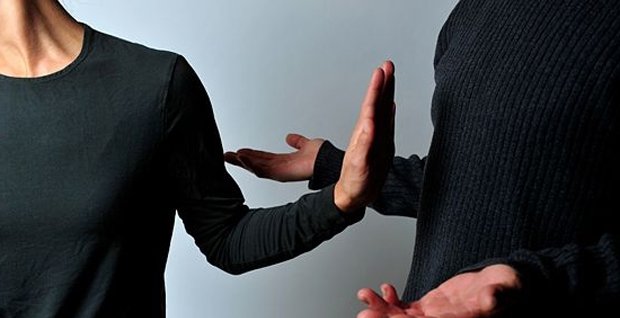 This can also extend to relationships that are toxic to your life, ranging anywhere from friends, spouses, family members, business partners, etc. Depending on your circumstances it may become more difficult to leave them but you should begin to consider the alternatives if someone in your life is causing you extreme anxiety and becoming more of a negative influence than a positive one.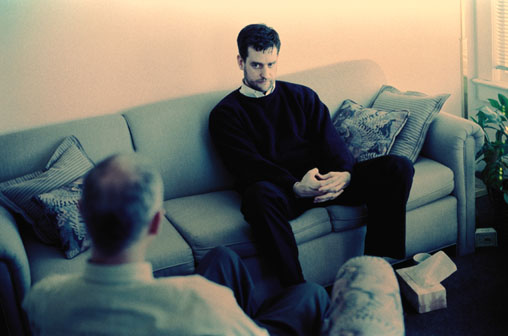 Therapy?
Finally it's always important to seek out professional therapy which is highly recommended. However, it is understandable that not everyone can afford consistent regular Cognitive Behavioral therapy sessions. There are Cognitive Behavioral Therapy techniques that you can practice at home whenever you need to, such as the AWARE method, and they can be very effective.
Charles Linden, a popular UK anxiety therapist teaches his anxiety sufferers to correct the data they send to their subconscious, switching off the emotion of fear. He strongly believes that you are not mentally ill, you have anxiety because you have Creative Intellect. In fact, many of the world's Greatest Minds have suffered from anxiety.
Creative Intellect is what powers all the "What If…" thoughts you are experiencing, which is really the emotion of fear producing risk assessments such as "What if I fail", "What if I get Boo'd", "What if she/he rejects me", "What if I look stupid", "What if I fail the interview", "What if I get hurt", etc. All of these thoughts are driven by Creative Intellect. This produces an effect where you create fear from Creative Intellect, and your body produces fight or flight symptoms. When this happens, your subconscious uses it's senses to find danger to warrant the fight or flight response (such as looking for immediate danger like an on coming car, a bear, a gun pointed at you, etc..) and after realizing that you are not really in danger, it looks internally for more validation. It sees the racing heart, shaky hands, turning stomach, dry mouth, hyperventilation and realizes that the body is out of sync with it's natural equilibrium. The subconscious now uses these physical reactions that are out of sync with equilibrium as a reason to validate that something Really is Wrong, which activates even more anxiety, creating a cycle.
These physical responses are not consciously controlled, the same way your heart beat and digestion are not consciously controlled which makes you feel powerless because you can't consciously (at least for 99% of the population) slow down your heart beat and many of the other physical reactions (with the exception of slowing down your breathe). Not being able to control these symptoms can be incredibly frustrating which is why Charles Linden teaches his patients how to send data to the part of the subconscious that controls anxiety, which in turn will switch off the anxiety response fast, the same way one's anxiety would go away quickly if one really was in danger and evaded the danger. He teaches you how to send data to your subconscious which tells it that your body is NOT in any REAL Danger. That is why his program has been very effective for many people around the world.
omfortable ones are only temporary. This is something people forget when having a panic attack, it will always pass. Learn to overcome anxiety by waiting for it to subside rather than avoiding the situation that is causing it.