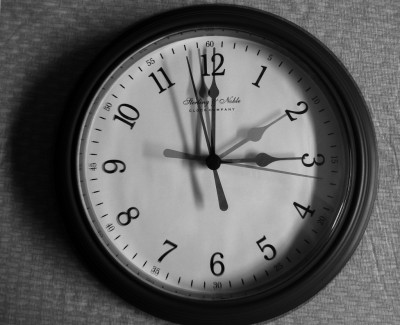 Twice a year, approximately 70 countries worldwide create a collective illusion: saving time. We move the hands of our clocks, and think we've harnessed the sun.
Cultures that live in tune with natural rhythms do not alter their clocks, because clocks do not define their time. The seasons and the stars do.
"The stars want to see themselves!"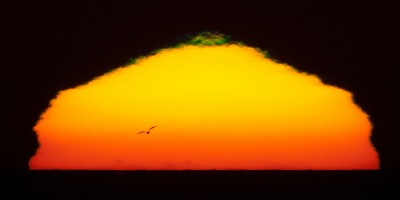 Thought leader Deepak Chopra, MD, once shared how he explained existence to his three-year-old granddaughter as they walked along the beach at sunset. Essentially, he told her she is made of starlight, and that the spirit of the stars is reflected in her eyes. Tara was silent for fifteen minutes while she digested this information. Then she said, "Nanna, look up!" When Chopra asked why, she replied, "The stars want to see themselves!"
Time is elastic. Athletes know this. When athletes move into the space known as "the zone," time slows down. They see every move or play with perfect clarity, and execute the correct maneuvers as if in a dream, sensing the triumphant outcome. Something expands within them that translates into successful action.
How many people do you know who never seem to have "enough" time? We are each gifted with the same twenty-four hour cycle to use as we choose. People who are time-deprived are exhibiting one aspect of our pervasive scarcity consciousness.
How limits expand possibility
In The Energy of Money, psychologist Maria Nemeth writes, "Scarcity is a reality in the physical domain. As a minister friend of mine once told me, 'It's as though we got bored living without limits. We decided to incarnate — which means, literally, to turn into meat. We further chose to work with the limits of form, time and finite energy. This was to see how much of the divine we could bring into the mundane before it was time for us to leave.'"
As paradoxical as it may seem, says Nemeth, "We reach the infinite through living fully in the finite. The infinite is not reached by trying to ignore limits, as many of us try to do."
And in Eastern Body, Western Mind, chakra expert Anodea Judith observes, "Manifestation requires an acceptance of limitation. A boundary allows us to contain, and thus collect and build."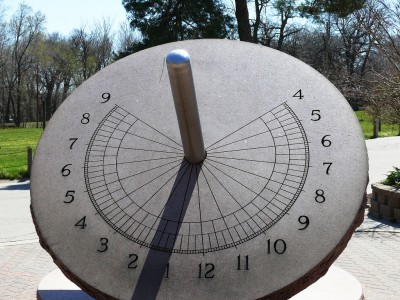 What "enough" really means
So holding the "both/and" is a prerequisite to freedom, whether from the constraints of the clock or the tyranny of the paycheck: We must accept limitation in order to transcend it. This is what zone athletes do.
As we set our clocks back an hour this Sunday (in the United States), let's look out at the stars and remember what we're made of. Recognize the expansive possibilities that exist within the limits of form.
There is enough. It's just a question of consciousness. Choose to embrace the both/and, and you'll grow with the flow!
© Copyright 2005-2016 Amara Rose. All rights reserved.
About the author:
Amara Rose is a spiritual artisan and "midwife" for our global rebirth. She offers one-to-one guidance, e-courses, a digital download CD, talks and playshops to accelerate your evolutionary journey, and is widely published in health, business and new thought magazines, both digital and print. Learn more at LiveYourLight.com, where you can also subscribe to her free e-newsletter, What Shines.
http://www.facebook.com/LiveYourLight
https://www.linkedin.com/in/amararose