How starting a little retail business set me on the path to spiritual advancement.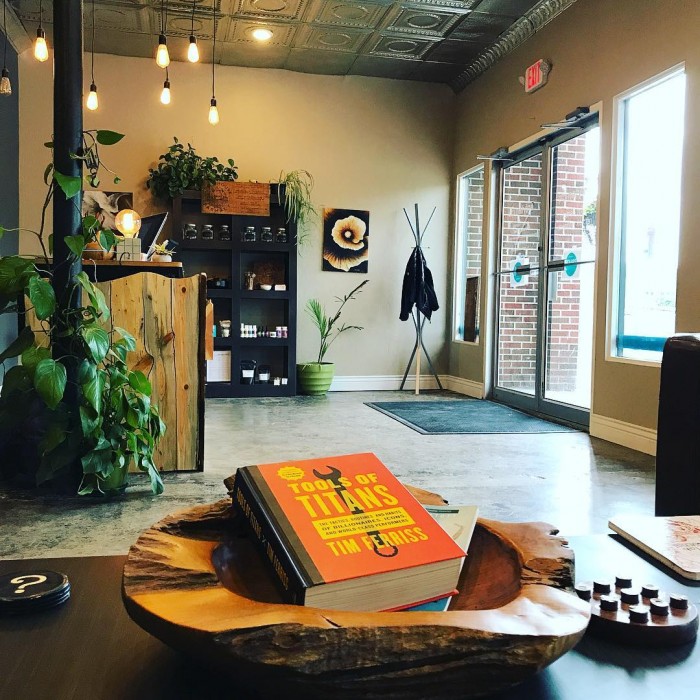 ​Ever since the first time I floated, I knew I was going to open a float center. It was just something I had to do. What I experienced in the tank that day changed me forever and starting and running this business over the last two years has been nothing short of the perfect script for spiritual advancement. I've learned more than I ever dreamed of about myself, business and the meaning of life through this process but I didn't come at all the way I expected. Or, gently.
​My first float was in Whitefish at a little place that was tucked in an office building downtown, just around the corner from the retail shops and the big restaurants and bars. I stayed up there in a little cabin just outside of town and cell phone range, decompressing in silence, thinking about the future for a few days.
I had come a long way over the past few years. I had hit bottom in college, when my lifestyle and the lasting effects of my military service caught up with me. One of the things that helped pull me out of it was my interest in entrepreneurship. I learned quickly that what I could produce was a direct function of what kind of physical and mental shape I was in. And I really wanted to create something awesome. Not for the money, but for the stories. For the experience of it.
I started working on my self and things were really falling into place. I got back in shape, starting eating well, cut back on drinking significantly, got a great paying job, moved in with a great girl, adopted and old dog and planned our future together. I had every reason to be happy but I wasn't and in the tank that first time, I figured out why.
I spent the first half of the float quietly breathing, trying to comprehend how there was absolutely nothing that demanded my attention at the present moment and marveling at just how busy I had been for the last ten years. I hadn't stopped to do nothing…ever. The second half was spent observing the problems my conscious mind served up to fill that void and just how much of that narrative was really negative, dark and frankly, bullshit.
These patterns of thought I had developed, I noticed, were all formed during the most traumatic periods of my life, mostly things that I had developed in combat and childhood. I remember how anxious I used to get in crowds, mostly at bars when I was in College. I just tried to sit there with the memory and the feeling it evoked in me. My shoulders were stuck up by my ears, my eyes were scanning the crowd and my mind was thinking up ways I could kill each and every person in the room if I had to.
I ran through a dozen of these scripts – anger, depression, anxiety, self hatred, coping mechanisms, especially shutting off. I realized that almost all of them were born in traumas of the past but I was unconsciously carrying these patterns into every new moment. They weren't helping me anymore. In fact, they were eating me alive. They were turning me into stone, piece by piece, calcifying my body and blinding me to who I really was. I never truly connected with others because I was too busy projecting who I wanted them to think I was.
I can't describe how deep these realizations were. It was like waking up and realizing I had been asleep my entire life. I was living out my traumatic past and it was all happening right behind my awareness. Worse, that inner critic hated me. All day, every day, he was telling me what I piece of shit I was. An impostor. Broken. Just kill yourself already. It was always there, just beneath the surface.
Figuring out what the hell that was, where I got it and what I was going to do about became my highest priority. I couldn't un-see it. I had to find a way to beat it. The only way I had found so far was floating and I was dead set on opening my own place to focus on that full time. I quit my job, I got a small business loan, I signed a lease on a location, hired contractors, got permits. I was still stressed to the max but I felt deeply aligned with my true self. I felt like I was on the path. I was energized.
Then…
I realized we weren't going to have enough money to get the doors open. Then, I found out the building owner was welching on the fifty grand he committed to the project. Then, the general contractors bid came in six-fold over budget. I had a choice to make – walk away and lose everything or double down and find the money to finish the project. The second option required going out and asking for more money which, probably as a result of my humble upbringing, I was very ashamed to do.
Instead, I stepped in as the de-facto general contractor, slashed the size of the project and worked day and night doing any manual labor I could. After all that, we were still twenty five grand short. We turned to Kickstarter but to be successful, I knew I would have to open up about why I was doing this. I was mortified. I had been in the closet even to myself about my struggles with anxiety, depression, suicidal thoughts, PTSD, substance abuse, etc. I thought no one would ever invest in a business run by a broken piece of shit like me.
I was terrified about how people's perception of me would change after this got out. I worried about shit like my life insurance policy being revoked or something worse that I hadn't even conceived of yet. I knew this would help me sort myself out and I thought it would help other people too. That's not exactly a business model but the message resonated and raised over $26,000 in just two weeks. We were off and running and finally opened the doors on Valentine's day 2017.
Over the last 18 months, we've floated over four thousand people about six thousand times. That took just shy of twelve thousand labor hours, five thousand pounds of salt, six thousand towels and as many earplugs. Turning over a room in between sessions takes about ten minutes, so we've spent about a thousand hours or forty one days wiping down tanks, laying out towels and earplugs and introducing people to floating. We've spent three hundred more hours or twelve days on our hands and knees cleaning every inch of the lab, the stuff no one sees.
When we finally opened our doors, I worked ninety hours a week for three months straight. I ate chinese food out of the container with my bare hands and napped on the concrete floor in between appointments. Over the past two years, I've paid myself about eight thousand dollars. I've worked no less than six thousand hours, so I make about $1.33 an hour. And I'm still $125,000 in debt.
The business has turned a profit most months since we opened and when it does, I've poured that money into improving and expanding what we offer. Some months we lose a little bit of money and those are the months I don't get paid. Sometimes I give back what I was paid in the past. Sometimes I have to shuffle around the bills like a shell game just to make ends meet. Sometimes ends don't meet.
Then, just as things were seeming to stabilize, I got divorced. It called everything into question – who I was, where I was going, even where I had been. Everything was up in the air.
I did the logical thing. I doubled down again and slept at the Lab for a few weeks. I would work all day and sleep in the unfinished room in the back and wake up, shower in one of the rooms, brush my teeth in the bathroom and get ready for the first customers of the day. The couch everyone loves in the lounge, yeah, that's the couch from my apartment. I didn't have anywhere to put it, so I put it there. I once ate an ice cream sandwich in the sauna wearing a robe while watching Workaholics on the iPad.
It got dark.
My own life was in shambles but I couldn't tell anyone. I wouldn't know what to say anyway. I was so invested in being an entrepreneur, being the owner of the Lab, being someone who had sorted themselves out that I simply could not admit that I had lost almost everything, including myself…and the Lab could be next.
A few months ago, I woke with a bit of a hangover, checked the calendar and saw that I didn't have any appointments until after noon. I thought, 'I don't want to go to work and I don't get paid, so why should I? The business is just another thing I use to punish myself.' I thought better of it, maybe someone will need me.
Someone did. One of our first ever members came barreling through the door and told me, through the tears, that his young wife had died last week of an aneurysm and he had just buried her and how he was dealing with their four kids. It was a devastating tragedy but also beautiful and deeply meaningful. He told me about the last day they spent together at the Kettlehouse Amphitheater and how a year ago, they were on the really struggling in their marriage and how her floating had given them the space they needed to get through it and allowed them to have that last day together.
She was a trauma surgeon, you see, and she poured herself out at work all day too. What he got to see was whatever was left when she got home but floating had given her just a little bit of extra compassion in her tank to spend at home with her kids and her husband. He thanked me for giving them that time together.
It drove home not just the meaningful nature of the work that I was doing but what a cost I had paid for it and how silently I had suffered.
I took a week off after that. I had to because I couldn't stop crying. I sat in meditation for three days and floated after hours each night. I had been in intensive therapy since my marriage fell apart. I also dedicated every minute of free time I had to sorting myself out. Layers of the onion started to peel back.
I can't begin to unveil all the things I've learned about myself, life and whatever happens after. But, one of the things I learned is critical to this piece. I recognized that I don't particularly like myself. I felt like I had some existential debt to pay and sacrificing my own wellbeing in the service of others is the path to repaying that debt.
That's why I joined the Army. That's why I opened the Lab. I desperately wanted to unfuck myself but I didn't think I deserved it unless I was first offering that to others. I got so wrapped up in helping others, I forgot to help myself. I didn't float. I didn't eat. I didn't sleep or I slept too much. I worked my ass off seven days a week and drank every night until I could shut off that inner critic I discovered in my first float that was telling me what a piece of shit I was. Broken. Blind. Just kill yourself.
Ah, welcome back, old friend.
When that little voice came back, I was ready for it. I didn't fight it. I didn't try to shut it off. I just sat there with it. I tried to point out where it lived in my body. I tried to accept that it was there, that it was real. Not accepting the underlying narrative about why it was there, just that it was there. If I could sit there and be present with it for long enough, the deeper truth would come out. I was scared of being alone. I was scared I would never be happy. I was scared that if I wasn't the owner of the Lab, I wasn't good enough.
But who I was, who I was underneath that inner voice, who I found myself to be in my deepest states of meditation in the tank, had absolutely nothing to do with that. It dawned on me that I had done it. I had gone behind the voice of that inner critic and met my true self for the first time, who I was behind all the stories I told.
When I went back to work, I was different. I had lost almost everything – my marriage, my plans for the future, who I thought I was – all of it had burned off. But I still had the Lab. I had already made peace with the fact that it could and probably would fail some day but that wouldn't say anything about who I am. I had a renewed energy. All the pressure was off. I started thinking about what I really wanted to do with this creation of mine.
First, I'd like everyone to try floating. If you've heard about it and this story resonates with you, consider this a formal invitation. If you're like me and floating has helped you, share your story with friends and family. If you can't share your story, share mine. Some of us need a little push to take better care of ourselves. I'd really love to introduce a few thousand more people to floating this year.
​
Second, I really want every Veteran and their spouse to try floating. I believe in it so much that I'm going to make it free starting in December this year. To do that, I'm partnering with the Red Willow Learning Center to raise $15,000 to provide free float sessions to any Veteran, their spouse or caregiver. That's 250 people I can trade stories with in person and I think we'll all be better for it. You can join me in that mission here.
About the Author: Matt Gangloff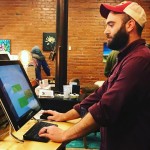 Matt is a two-tour combat veteran of the US Army and is the owner of Enlyten Lab float center in Missoula Montana. You can find him at https://www.enlytenlab.com