How To Make Your Home Environmentally Friendly
Sustainable homes have been on the rise in the recent years and it's quite understandable. A growing number of people want to have their share of responsibility in fighting this problem, opting for making their homes environmentally friendly. Another contributing factor to going green in your home is also the opportunity to save money, as an eco-friendly home is also an energy-efficient home.
Here's how you can make your home environmentally friendly and reduce your ecological footprint but also give it a stylish touch.
Choose your wood furniture wisely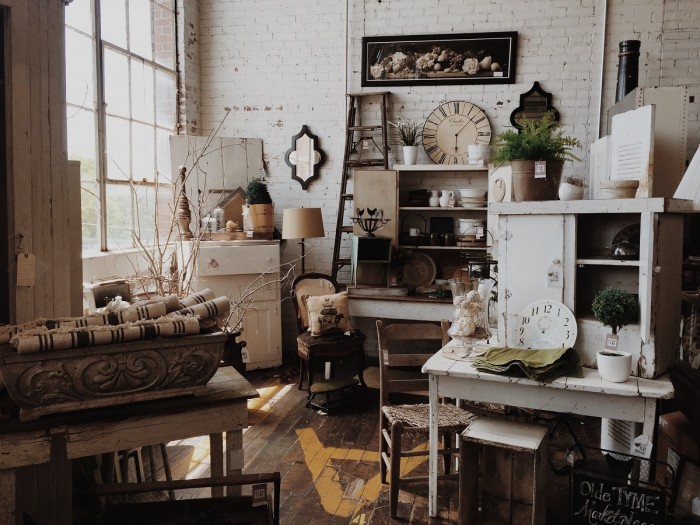 The best option would be to try to find vintage pieces instead of buying new ones – a dash of spray paint will turn the piece into an astonishing decorative item. Another environmentally friendly option is to look for reclaimed wood, namely, wood that has been reused from previous construction. It will also add to the warm industrial look in case you prefer it.
On the other hand, if you really want to buy new wooden furniture pieces, then opt for certified sustainably harvested furniture. Also, try to buy local products – that way, you will reduce your ecological footprint but also support local craftsmen.
Mindful minimalism
Getting rid of the clutter in your home automatically means you will be more attentive to the things you buy. Minimalism is a way of life – be honest with yourself: do you really need all those things in your home? Separate the things that you haven't used in months and do the following with them: donate them, give them away or recycle them.
The next step is to, every time you want to buy something, stop and think: Do I really need this item or I just want to buy it? It is necessary or it's just an emotional response? With mindful purchasing, your ecological print will be much lower and you will save a lot of money.
Green roof and walls
The aesthetics and energy-efficiency of green roofs are truly remarkable. Installing them today has become easier and practical. Not only will you have a natural way to cool your home but you will have the chance to design beautiful and natural landscape.
Opt for proper lighting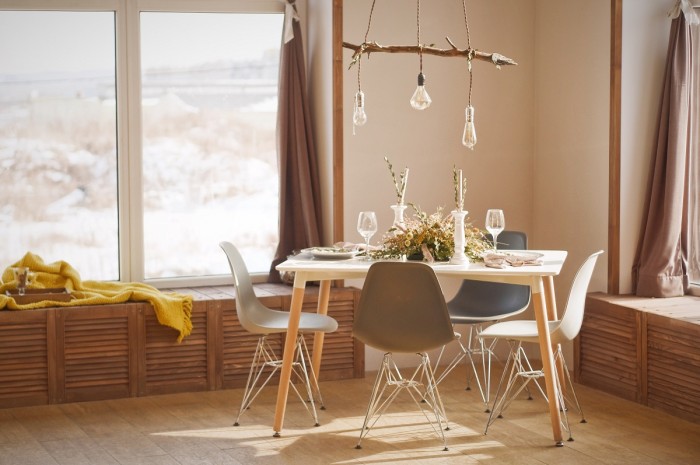 Whenever you can, use natural light in your home. Of course, for the evenings choose LED lighting instead of the usual electric bulbs. They are both environmentally friendly and energy-efficient. There are several types – some give off cold, blue-base light and others give off the yellow-based light. You can also choose between warm white, soft white and daylight – options are numerous, offering you the possibility to add to the specific ambiance of your home.
Save water in your household
Small leaks can make a big difference when it comes to water consumption. If you don't do anything about a leaking tap or a leaking toilet, the amount of wasted water can go up to 300,000 liters annually. Don't wait until the leak makes a more serious damage to your home and consult reliable plumbing services to deal with the issue. Another option is to install a water saving shower head with a low flow – it could reduce your water consumption by up to 40%.
Mind the tags
It's not a sure thing anymore that using natural fibers for clothing means you are being eco-friendly. Unfortunately, cotton production today means using a lot of pesticides, so look for organic cotton – it also presumes using natural dyes. Wool should be made from humanely-treated animals, while linen and hemp are eco-friendly natural fibers for sure. If you buy synthetics, then look for recycled polyester tag, the one that brands like Patagonia make.
All in all
Having a green home today means several things: it helps the environment but it also helps you save money in various ways. What's also great about green homes is that they can also be aesthetically beautiful and comfortable to live in – a dream come true!
About the Author: Stella Ryne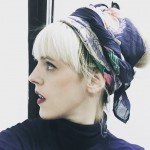 Stella is an art historian, traveler, conscious consumer and a proud mother. When she is not trying to improve the things around her (and herself, for that matter), she likes to lose herself in a good book.