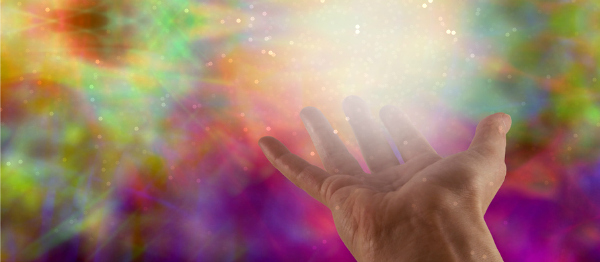 When the word energy first became popular in New Age language, I was skeptical.
A quarter of a century later, it is as natural as breathing.
E=mc2
This is Einstein's famous equation. C is the speed of light, which is a constant, so modern physics recognizes the equivalence between mass and energy. Quantum physics are based on the principle that matter consists of quanta of energy, not of miniature Lego blocks called atoms, as previously assumed. These energy quanta may show up as finite particles with mass, or as electromagnetic waves, infinite and without mass, depending on the observation. String Theory assumes that matter is made up of infinitely small, one-dimensional strings that vibrate at specific frequencies. One way or another, the world of solid objects appears to be based on energy or vibration of who-knows-what. Modern physics is capable of conceptualizing systems that can send remote controlled robotic vehicles to Mars to collect soil samples. So who am I to doubt their conclusions?
It was personal experience more than my rudimentary understanding of modern physics that convinced me energy healing is not quackery but real medicine. My first introduction to Therapeutic Touch came from a nurse who had pioneered it in a hospital setting in Butte, MT. Applying Therapeutic Touch to my own sprains and strains had surprising effects. Bruises disappeared, and pain was relieved within a couple of hours of intermittent self-treatment of an acute strain that would otherwise have taken weeks to heal. But it only worked this well if I applied treatment immediately after an injury. Once swelling had set in, it was too late for the "miracle" cure.
For the longest time I was reluctant to apply this modality to my physical therapy patients. It simply did not fit the paradigm of modern medicine, which is hung up on the Newtonian model of bodies as things, not complex patterns of energies. Then I found CranioSacral Therapy (CST). CST is an ingenious combination of Western anatomy, physiology and joint mechanics with energy medicine, meridian and chakra balancing.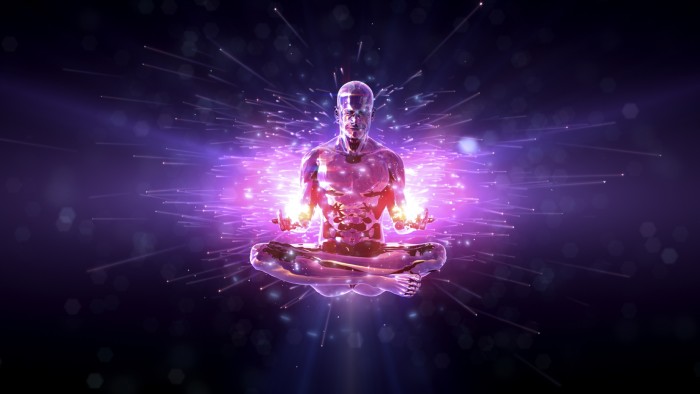 In this model of integrated medicine, bones, muscles, nerves, blood vessels and energy channels all have relevance. Like Oriental medicine, CST assumes that there is a complex energetic flow pattern of Chi or Prana underlying physical structures. One can find and correct disruptions in the energy flow before they manifest as organ dysfunction. Once the organ has been seriously affected, it needs to be treated properly. If my appendix is about to burst, I don't do Therapeutic Touch or CranioSacral Therapy. I go to the ER and get surgery. After surgery, energy healing helps to speed up the recovery process.
CranioSacral Therapy has come up with a unique visualization of energy body disturbances. We call them energy cysts. Officially energy cysts are defined as localized areas of increased entropy. Instead of a smooth flow of energy, you find a tangled knot. What created the knot?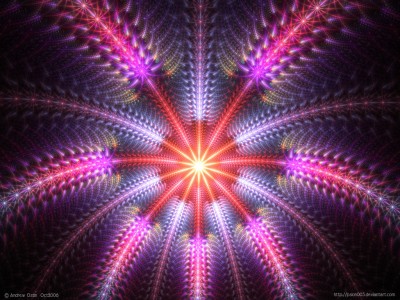 At the most basic level it could be the kinetic energy from a flowerpot that fell from the balcony onto some unfortunate head. The kinetic energy of the flowerpot either transfers through, or is absorbed by the tissue it collides with. This foreign energy might get stuck in the bones (if they don't break), in the connective tissues or the brain itself, causing disruption and chaos in the energy flow. To minimize the damage, the body will try to wall off the energy in the smallest area possible. So the body diverts some of its own energy to create a wall around the energy cyst. Not only is the extra energy taking up space, it drains energy from other systems.
Energy cysts can be created by more than direct physical impacts. Emotional trauma can lead to a walled off area of body memory. The overwhelming emotional impact is tucked away for later use, when the psyche is better equipped to deal with it.
Other causes of energy cysts might include burns, toxins, parasites, infections, inflammation, and even body memory of past lifetimes. Whatever the body cannot completely resolve at the time of injury may be placed in the "storage container" of an energy cyst.
We all are confronted with physical, emotional and spiritual trauma as we live our lives. So over the years and decades, energy cysts accumulate. While the body can accommodate a reasonable number of them, especially if they are small and located in non-essential areas, eventually there can be an overload.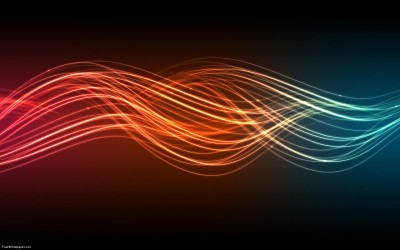 Think of energy flow as a river. A few extra rocks in the river are not a problem, but if they are piling up into a dam, you have a serious issue at hand. Even if they don't form a solid dam, the obstacles cause eddies and backwashes, areas of stagnation and whitewater. This is not an easy river to navigate. In other words, this is not a body filled with vitality and joy. Furthermore, so much energy is diverted from its original intended use to contain energy cysts that organs or body parts get depleted and become incapable of keeping up with their normal tasks. So energy cyst release is paramount to health and longevity.
The body's intention is always to preserve itself. So when the resources to deal with the content of energy cysts are finally available, the body will release the cyst and process its content. This happens spontaneously, unless there are obstacles in the way. If additional resources are required, our Inner Wisdom (see previous article Beyond the Brain to Inner Wisdom) will find ways to acquire them. CranioSacral Therapy and its progression into Somato-Emotional Release with Therapeutic Imagery and Dialogue is a very efficient way to recruit those additional resources.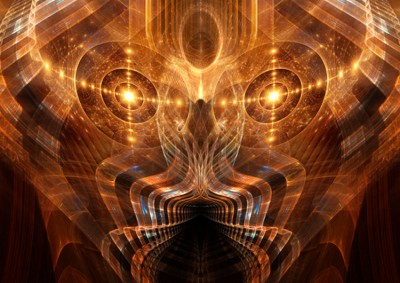 A therapist trained in Somato-Emotional Release uses an assessment method called arcing to find energy cysts that are ready to release but require help,.
First we ground ourselves and leave our expectations and personal issues at the door. Our Intention is to follow the client's Inner Treatment Plan. Then we connect with the client's body and Inner Wisdom through very light touch and the silent question: "How can I be of assistance today?" Now the therapist visually or manually scans the client's energy field. Energy cysts create ripples in the electromagnetic field, like a pebble thrown into a quiet pond. You follow the concentric ripples to their center, and that is where you find the energy cyst. Some therapists see the field; many of us feel it. I can't even describe how I get the information. It is a spontaneous knowledge of where my hands need to go.
Once we have located the energy cyst, we touch the body surface closest to it with one hand in front and the other on the backside. We are holding the energy cyst between our hands like a precious Faberge egg. It is essential that our touch is extremely light at first, so we can evaluate the intrinsic movement of the body tissues. Press too hard, and you stop them. Our hands follow the tissue movements until they come to the abrupt stop we call the Significance Detector. Now we are connected to the energy cyst. Through the power of intention and the direction of energy through our hands we offer the additional support needed for the energy cyst to release. Then we go along with whatever happens until the release is complete, or at least progressed to a place where the body is content to stop until the next session.
Once the release is complete, the body will rearrange its energy flow to the best of its ability. As therapists we can assist the process, again using energy and intention to clear out any residual debris from the original channels of our energy river and reconnect flow patterns that were previously disrupted. This also helps to return energy that was used to contain the energy cyst back to the organ or body part that it was borrowed from. Clearing meridians and balancing chakras that had been impacted by the energy cyst allows the body to reorganize more quickly and efficiently after treatment.
It seems to me that underlying our amazing body is a perfect blueprint that exists outside of space and time. The body has an innate desire to stay true to the blueprint. If we use only the smallest amount of force needed to help the body to do what it needs to do, we often have more success than with drastic measures. I am convinced that the future will bring us much more subtle forms of medical intervention than presently known to Western medicine. For now, we have the energy and wisdom of our hands.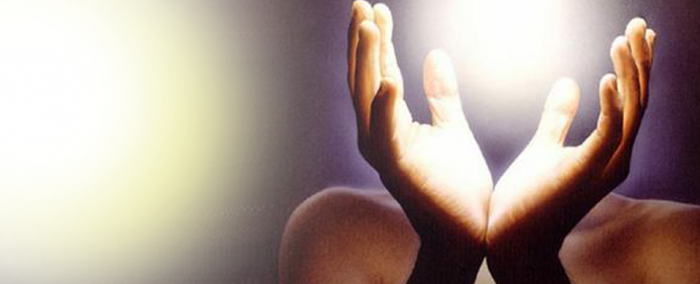 What are your experiences with energy work? Join the conversation in the comments below.
About the Author: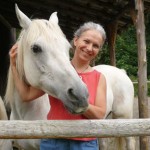 Shana Dieterle, PT, CST, is a CranioSacral Therapist practicing in Missoula, MT. She has trained with the Upledger Institute International and is presently working on her Diplomate certification. It is her pleasure to explore the amazing health benefits of light touch therapy to optimize brain function and self-healing. For further information and contact information, go to www.ShanasHeartofHealing.com