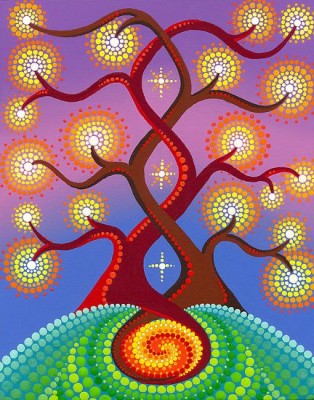 Many of us in the United States may be feeling less than thankful this season, as we contemplate seismic shifts in our world following the tumultuous 2016 election.
With emotional upheaval roiling through our veins, it behooves us to press pause and remember Einstein's enduring words: "We cannot solve our problems with the same level of thinking that created them."
The Nobel Prize winning physicist is less well known for another key observation germane to now: "Whoever undertakes to set himself up as a judge of Truth and Knowledge is shipwrecked by the laughter of the gods."
The Cult of Celebrity
Our country has a history of electing movie actors to political office. Is it such a surprise that in 2016, we'd catapult a reality TV star to the White House? What is reality?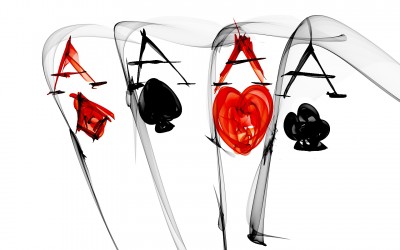 It's this: evolution doesn't move backwards. We are the trump card in our own lives. With Trump in the presidential box, magnifying the monstrous in our collective underbelly, it's up to each of us to face our shadow. The energetic of the new now means living as large as possible every day, not in some shadowy future. It's a continual process of reinvention. And Thanksgiving offers us an ideal opportunity to begin.
Our true work is evolving from a culture of excess, to a culture of express. This stunning upset is precisely the catalyst we didn't realize we were calling in, to help us craft a new narrative for unprecedented times.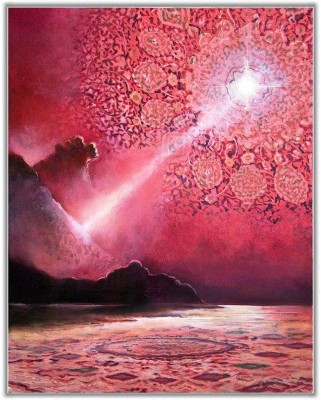 Gratitude Attitude Redux
LeeAnn Womack's lyrics to I Hope You Dance define the original Thanksgiving spirit:
I hope you never lose your sense of wonder
Get your fill to eat but always keep that hunger
May you never take one single breath for granted
God forbid love ever leave you empty handed
I hope you still feel small when you stand beside the ocean
Whenever one door closes I hope one more opens
Promise me that you'll give faith a fighting chance
And when you get the choice to sit it out or dance…
I hope you dance!
How do we open this door, the one shimmering like a chimera in our sorrowing psyche?
Traditionally, Thanksgiving was a time to express gratitude for the prior year's harvest. What we've harvested may not look the way we expected. With climate change, drought in some parts of the country and flooding in others, the crop yield may be sparse. Yet gratitude itself is a form of largesse. Being thankful shifts our focus from lack to abundance, and aligns (or realigns) us with our vision and values. We shift the shadow first in our own lives, and the external world follows suit.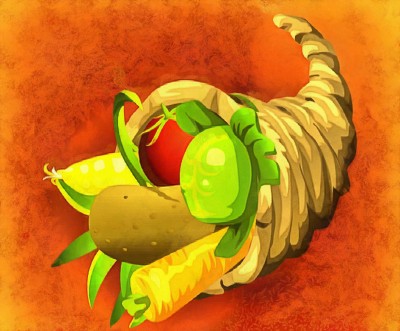 Buying More or Being More?
Indigenous cultures, such as the Native Americans who inspired America's Thanksgiving mythos, model Womack's words. People who live close to Nature haven't lost touch with their own nature. The philosophy "unto the seventh generation" holds that in all of our decisions, we should consider the impact seven generations in the future (approximately 140 years). It's a concept of long-range thinking often lost in a culture of immediacy and Trenta "cups" of coffee.
In contrast to our comfortable homes, cars, and conveniences, people in developing nations may own little and live simply. Yet they are lit from within by a radiant joy that serves their highest good, no matter what the season.
LeeAnn Womack's lyrics speak to this "something beyond" in a way that liquefies the mind. They stir a soul memory of our essence selves.
In a far more disruptive way, Donald Trump's ascent to the highest office in the land evokes the same response. Stripped to our core, we come together as allies, crossing borders to embrace the truth that our brothers and sisters are us, in disguise. It may astonish you to learn that Ronald Reagan, 40th president of the United States, once said, "In our obsession with antagonisms of the moment, we often forget how much unites all the members of humanity…I occasionally think how quickly our differences worldwide would vanish if we were facing an alien threat from outside this world."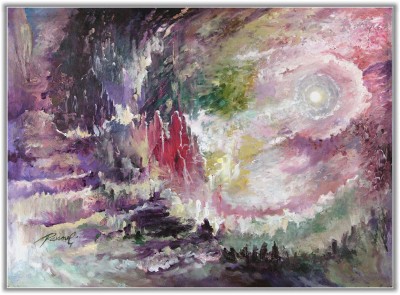 Giving and Receiving the Gift
The Buddhist community weighs in with strong counsel and compassion, even as they too grapple with raw emotions. I especially like how Roshi Joan Halifax, Abbot of Upaya Zen Center, sums it up:
So please, stop and look deeply, and let's work together in not building a contentious future, but a generative one. And let's not pretend we know, but be open and learn; let's bear witness to what is happening in our country, in our world, and take wise, compassionate, and courageous responsibility. Let's reach through differences, listen deeply, and "give no fear."
This Thanksgiving, no matter where you are in the world, no matter what your circumstances, I invite you to celebrate your life. Rejoice in the enough-ness that you are, simply by virtue of being alive. Give the gifts of wonder and humility to those you love, and allow your gratitude to expand in every direction. It WILL make a difference.
This moment, like 9-1-1, heralds a national/global call to Love without limits. We've done it before, when the wake-up call created instant unity. Now we appear divided. But that's the shadow. Each turn of the spiral asks us to reach deeper inside ourselves to access hidden places in the heart. That's how evolution becomes elevation.
It isn't easy. And, it's more than possible. I love you!
© Copyright November 2016 Amara Rose. All rights reserved.
About the Author:
Amara Rose guides individuals and organizations to create spiritually successful change. Her full spectrum support includes personal and business alchemy, content development/marketing/branding, webinars, and customized talks designed to accelerate your team's evolutionary journey.
She's the author of the hour-long digital download journey, What You Need To Know Now — A Road Map for Personal Transformation, and a contributor to many business, health and new thought publications. Learn more at LiveYourLight.com, where you can subscribe to her monthly e-newsletter, What Shines. Connect with Amara on Twitter and Facebook.