Retreats are a modern answer to modern living. Going on a retreat means taking time away from your daily life to balance yourself. It is a special time to give yourself some peace of mind and become in tune with who you authentically are. This may involve you stepping away from a hectic lifestyle, a lifestyle where you're not able to be present and in tune with your inner needs. You may be taking a break away from the responsibilities of children or caring for someone. You may be escaping from a bad emotional situation. You may just want some peace of mind and to be left alone for several days or weeks. Regardless of what your circumstance, everyone needs some tranquility in which to consider where they are in life.
A good spiritual retreat allows for our feelings to open up, giving us access to both the light and dark places of our deep feelings. They can also bring forth a better understanding of where we are in relationships as well. A great retreat is about discovering ourselves in ways that help us to grow into our higher selves.
If you're looking for a retreat in the warm Caribbean, Go Natural Jamaica is a lifestyle retreat center worth checking out. At this center, a well balanced mind, body and soul are within reach for you as a guest. This beautiful relaxation and healing center can provide their guests with the resources they need to live a more holistic and balanced lifestyle. Guests learn to adopt a lifestyle aimed at improving overall health and balance through sound nutrition, proper rest and reduced stress.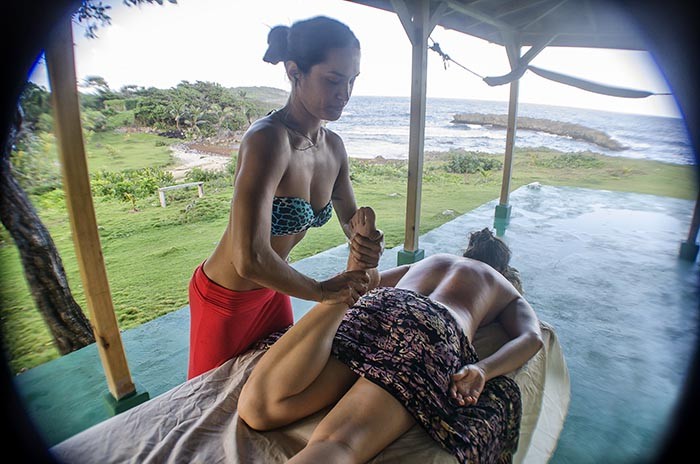 A vacation with Go Natural is more than just a holiday, they will be there to support you in your wellness journey, making you feel comfortable from the moment you arrive. Both Yoga and meditation retreats retreats are offered with a goal of not only teaching yoga while you're there, but to teach you how to bring yoga and holistic living into your daily life. Guests are given yoga plans, ebooks, and music to take home for daily use.
Go Natural has various Yoga sessions tailored to meet your needs, from beginner to advanced. In addition they can work specifically on your issues such as back pain, neck pain, weight loss, hips openers, insomnia, and more. Guest will experience different yoga and meditation techniques so you can find the one that fits you.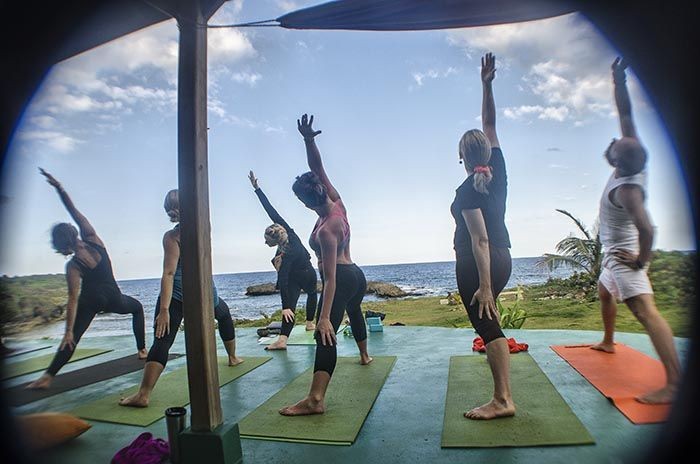 The food is prepared with love and care focusing on healthy food combinations with the use of seasonal organic vegetables, fruits & herbs from their eco farm & garden, quality grains, and superfoods. The retreat includes 3 main (daily) meals, healthy and natural snacks, fruits, juices and smoothies. In addition, a high quality Master Cleanse (fasting retreat with no food) & juicing retreat (no food, only fresh juices & smoothies) are offered to guests who want to detoxify their bodies.
Go Natural believes that the starting point for rejuvenation of the body and mind is through the foods that we consume. Therefore they offer an abundance of fresh fruit, vegetables and whole foods, which is included in the cost of their retreats. The juices and meals prepared cleanse and rebalance the body, without eliminating the essential nutrients required, only using seasonal products grown locally. Their menu is a vegetarian/ vegan variation of Jamaican cuisine,  gluten & diary & sugar free.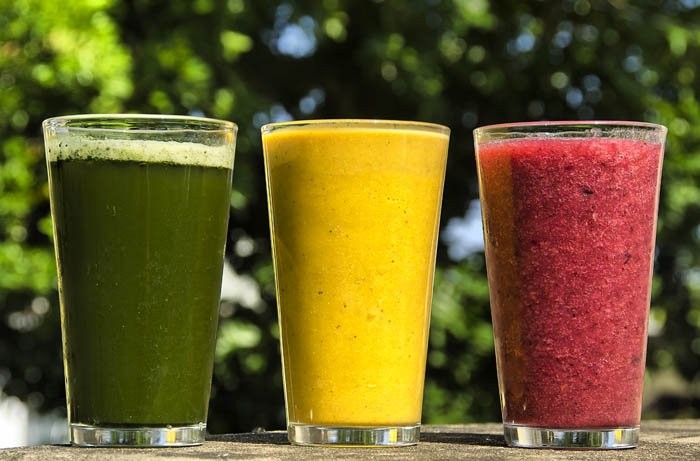 The Go Natural Sanctuary is situated on the seaside, with fantastic views, surrounded by beautiful palm trees, in a quiet & safe area. The property has a large garden space, yoga area, private beach access, lounge area, and hammocks. Their private beach allows for sun bathing, rest and relaxation, as well as snorkeling.
The sanctuary is surrounded by a lot of nature with lush green mountains on one side and a crystal blue sea on the other side. The location of this retreat is location is hand picked for its energy and beauty, allowing you to have a great setting for a wellness holiday. Join this great sanctuary on the sun-blessed island of Jamaica and let nature revive your spirit. You can get info for all their retreats by visiting gonaturaljamaica.org
This is a sponsored Advertisement with Ascension Lifestyle
gonaturaljamaica.org
facebook.com/gonaturaljamaica