Here are some steps to creating an easy and effective morning ritual that has the power to alter your entire day.
1. Deep breathing and gentle stretching. (5 min)
First thing in the morning after you wake up, take a few minutes to stretch your body completely out. Before you begin, bring yourself into complete mindfulness. Take 10 deep breaths and bring yourself completely into the now. Take care to fully engage every one of your senses.
While you're still laying in bed, put your arms above your head and point your toes, elongating and stretching out your spine as far as you can. Swing your legs around and as you sit on the edge of your bed, rotate your head clockwise, then counter clockwise with gentle neck rolls. Twist your torso as far to the right as you can, then to the left. Get out of bed and stand on the floor and spread your legs shoulder width. Gently move towards touching your toes. Keep your legs strait and go down as far as you comfortably you can. (If you have back issues, consult with a physician before doing any back stretching.) Touch in the middle, then gently move to the left and the right. What a great way to start the morning. Stretching wakes you up and gets your blood moving.
2. Drink warm lemon water. (5 min)
Warm lemon water in the morning helps kickstart the digestion process for the day.  According to Ayurvedic philosophy, choices that you make regarding your daily routine either build up resistance to disease or tear it down. Ayurveda invites us to get a jump-start on the day by focusing on morning rituals that work to align the body with nature's rhythms, balance the doshas and foster self-esteem alongside self-discipline. This practice has many benefits: aids digestion, cleanses system, acts as a diuretic, boosts immunity, balances pH, clears skin, energizes and enhances mood, promotes healing, freshens breath,  hydrates lymph system, supports weight loss and more! Squeeze half an (organic preferably) lemon into hot/warm tap water and enjoy!
5. Take a cold shower. (5 min)
Taking a cold shower can be as effective as drinking a cup of coffee! Cold water increases heart rate and oxygen intake, resulting sustained energy. There are other benefits of cold water on the skin such as stress reduction, easing joint and muscle pain and aiding in the burning of fat. Cold water also gives hair a big shine boost and helps your skin retain moisture. Simply start your shower how you normally do and as you finish, slowly turn down the temperature until the water feels cold to you. Try to stay in at least 30 seconds and gradually work your way up to 2-3 minutes!
There you go! A quick and easy way to start your day that will keep your body, mind and spirit healthy!
About the Author
Ascension Lifestyle Staff Writer Genevieve Elena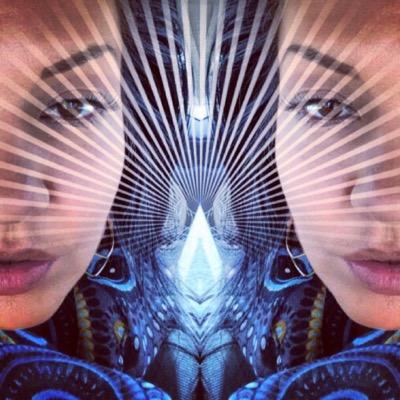 http://www.originseducation.com
http://www.twitter.com/phenomenality
http://instagram.com/therealphenomenality