What is it that makes us human? Is it that we love, that we fight ? That we laugh ? Cry ? Our curiosity ? The quest for discovery ?
Driven by these questions, filmmaker and artist Yann Arthus-Bertrand spent three years collecting real-life stories from 2,000 women and men in 60 countries. Working with a dedicated team of translators, journalists and cameramen, Yann captures deeply personal and emotional accounts of topics that unite us all; struggles with poverty, war, homophobia, and the future of our planet mixed with moments of love and happiness.
The VOL.1 deals with the themes of love, women, work and poverty.
The VOL.2 deals with the themes of war, forgiving, homosexuality, family and life after death.
The VOL.3 deals with the themes of happiness, education, disability, immigration, corruption and the meaning of life.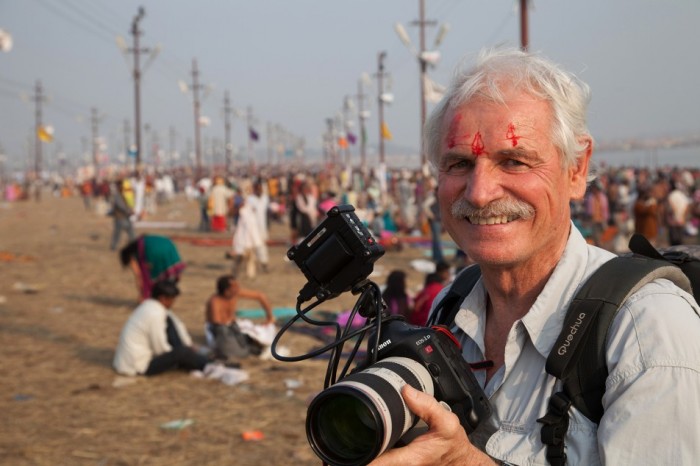 The inspiration for this film started a few years ago for filmmaker Yann Arthus-Bertrand, when his helicopter broke down in a rural part of Mali. While he was waiting for his helicopter to get fixed, he spent a day with a local farmer, talking about the farmer's hopes, concerns, priorities, and examining the basic questions about life that transcend all cultures. It was the first time the filmmaker threw himself into the experience of someone else from a completely different part of the world. Fast forward, with the help of Google, the United Nations, and 2020 everyday people around the world, Arthus-Bertrand is bringing his experience to all of us. HUMAN has become the first film to premeire at the General Assembly Hall of the United Nations. It premeired to an audience of over 1,000 people, including U.N. Secretary General Ban Ki-moon.
During the film's creation, Arthus-Bertrand interviewed 2,020 people in 60 countries with his team of 16 journalists. Every interview comprised of the same 40 questions, discussing heavy subjects from religion and family to ambition and failure.
The visual elements of the film include single-frame interviews with a black backdrop, interspersed with signature sweeping shots of deserts and mountains which Arthus-Bertrand is known for, all of which is blended with a soundtrack of Armand Amar composed world music. The filmmaker's intention was to portray the world through three voices: people, landscape, and traditional music.
"Getting at the heart of what it means to be a human can be a little heavy" Arthus-Bertrand