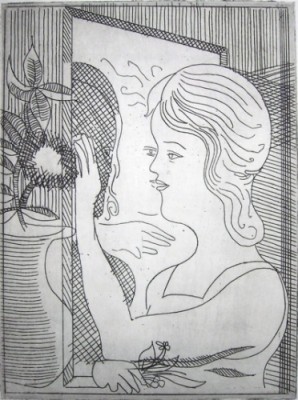 Most books, films and songs that speak of love refer to romantic love between two people. We're taught to look outside ourselves for completion, to seek the Other and to rejoice when we connect, or to keep searching.
What we're really seeking is a piece of ourselves, which is why we often feel incomplete when we link up with someone whom we hope will fill the empty place inside us. The wedding of the light and the dark, of the magnetic, receptive, lunar, "feminine" self and the dynamic, assertive, solar, "masculine" self, has to take place first within our own being. And yet — it's through relationship that we get there!
The beloved is a catalyst to help us merge the complementary aspects of ourselves. This is a radical idea, and challenging to hold. It turns everything we believe about romantic love on its head. I'll illustrate this apparent paradox with a personal example.
At the turn of the millennium, I forged a profound heart connection with what The Mayan Oracle (a book/card set based on the Mayan calendar) calls a "companion of destiny." We unfolded deep layers of love within ourselves through the conscious soul work we did together.
Then he was gone, and as much as I know we are all One, as much as I began expanding into a greater knowing and loving because of the place he awakened in me, still there was a poignancy, a longing that lingered.
I began stretching to allow this love to be a lens I looked through all the time, not pegged to an individual. The gift of my companion's essence, what we shared, lives on inside me, so in a sense, I felt like I was missing myself. It was a strange sensation — like seeing my reflection and wondering where the mirror was.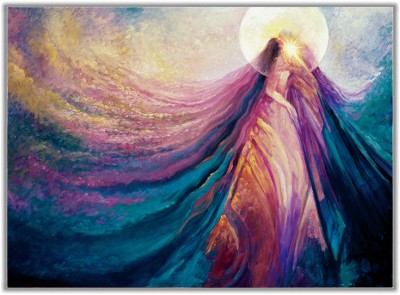 The way out is always through, and the way through lies in joining with other companions on the path. When I find and connect with my spiritual siblings, my sense of fullness grows. From this strength, the familiar heartache we all know transmutes into a sort of laughing pain; it doesn't really hurt, because my high self knows the truth.
A friend of mine entered into a relationship recently, knowing at the outset that it would be brief. Her partner had made clear that his life mission would take him elsewhere. Now she feels pain. I congratulated her instead on her courage. She will not look back at the end of her life and wonder, "What if?…" She chose to walk a road that was being paved three feet in front of her.
Becoming whole — embodying our masculine and feminine energies, both within ourselves and as a planetary organism — is the creative quest of our time. It's about affinity, like attracting like. In this ripe moment of personal and collective possibility, we're all beginning to remember who we are on a soul level, and to integrate these energies as never before. Whether we call these complements yin/yang, receptive/assertive, or light/dark, in essence it's about sacred reunion. As we are able to celebrate this marriage first in our own hearts, the joy and the love we then have available to share in relationship increases exponentially.
I invite you to sound the clarion call for your own companions of destiny — those who can see and honor your authentic self. The Mayan Oracle says, "When you have been truly seen, you feel empowered, and remembrance of a shared sacred trust is ignited."
Acknowledge your connection with all life, and allow the simple to nourish you. Sitting beneath a tree, enjoying the sun on your face and the wind in your hair, being thankful for life itself, is wholeness exemplified. The romance of living — and the wedding — begins first within you.
Expansion Exercises
Here are some suggestions for connecting with yourself and your companions of destiny:
1) Five Questions To Wake Up With Every Day:
What brings me joy?
What am I proud of?
What am I grateful for?
What am I excited about?
Who loves me/Whom do I love?
Try them all or choose one and ask yourself this question every morning before you open your eyes. It's a fabulous way to set the tone for an abundant, flowing day.
2) Loving Through Time. Name, out loud to yourself, all the people you love, or have ever loved. Remember your second grade teacher, the kind man at the candy store, that stranger who gave you money for bus fare? The list will become expansive and extraordinary as you reach back in memory. As your circle grows, you'll feel your own heart grow more and more full of the love you seek.
3) Mudras, Meditations, Affirmations. The Mayan Oracle and other books are chock-full of specific actions you can take to transform different patterns of "shadow wisdom." For the companions of destiny focus, The Mayan Oracle suggests the mudra: left hand over heart, right arm at right angle with palm forward and fingers together. The meditation is: "I am the faithful arrow that flies into destiny's dawning." The affirmation is: "I open to new beginnings. I receive guardians and guides."
Copyright © 2001-2016 by Amara Rose. All rights reserved.
 How has the journey to become whole affected your life? Join the conversation in the comments below.
About the author:
Amara Rose is a "midwife" for our global rebirth. Her services include transformational guidance, talks, e-courses, a digital download CD, and an inspirational monthly newsletter. She is widely published in health, business and new thought magazines, both digital and print. Learn more: http://www.liveyourlight.com
http://twitter.com/Amara_Rose
http://www.facebook.com/LiveYourLight
https://www.linkedin.com/in/amararose