"If we have our own 'why' of life, we shall get along with almost any 'how.'"
~ Friedrich Nietzsche, philosopher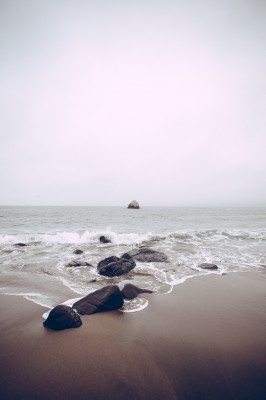 Becoming "whys" — owning our raison d'être, or reason for being — is the core question of our lives. Why am I here? What is my purpose?
We were taught to put our attention on form rather than function. The popular childhood question, "What do you want to be when you grow up?" was reinforced by aptitude tests and guidance counselors who helped us select possible careers. We've identified with these labels ever since. So I'm hearing clients, colleagues and friends asking, Should I do my art? Teach? Get a real estate license? Go into sales?
Are You Looking In the Right Place?
My suggestion is, allow form to emerge from focus. Begin by becoming your whys: why are you here now? What are you passionate about? What is your heart calling you to communicate? Once you know your essence Self, how you express it can take many forms.
One client reported, "The most significant moment was when you asked me, 'What is your work?' The irony was tremendous… I had been looking for a job for over two years, interviewing with companies all over the country, and your question totally stumped me. What was my work? The question came as a breath of fresh air in my already congested life."
Molly told me her purpose is "to stand for peace." But she's not an activist, organizing marches or chaining herself to fences in protest. While these are certainly viable avenues for expressing one's truth, her path to peace takes the form of bringing new color and clarity to the magazine where she's a graphic designer, to the people whose lives she touches. By embodying peace, she stands for it every day in a quiet fullness.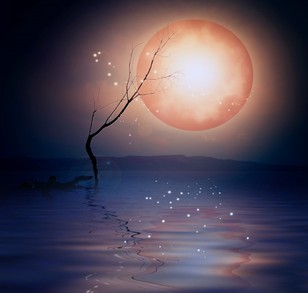 Your Awareness Inspires Others
And irony has transmuted to inspiration. Coworkers at her previous and current jobs have said the identical words to her: "You're a breath of fresh air." This is what Gandhi meant by, "My life is my message."
Suppose your whys are about the next generation: you feel inspired to assist children's spiritual development. Once you know this purpose in your soul, it might take the form of lobbying for changes in public education, writing a book, or becoming a teacher in an alternative educational system such as Waldorf or Montessori. You might decide to home-school your kids, start a neighborhood discussion group, give workshops for parents, or speak at new-thought churches such as Science of Mind and Unity.
The possibilities are limitless. And it all begins with becoming —embracing and embodying — your why.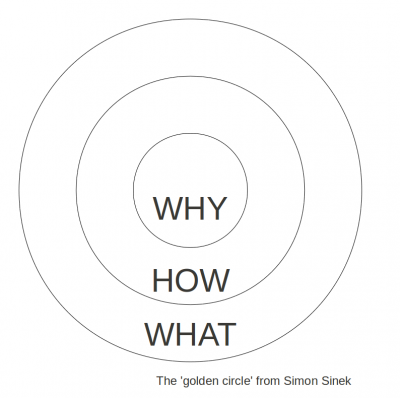 9 Ways to Clarify Your Why:
Relax. We don't find what we seek through endless searching.
Stop. Give yourself permission to stop doing, stop running, stop hurrying. Stop thinking you already know. Relax.
Ask. Ask anything you want, but make sure it's about your own development. Then wait. The answer will come.
Listen. Listen with your whole being. You can listen while you work. You can listen while you sleep.
Be neutral. Nothing is inherently good or bad in and of itself.
Allow. "Trying" builds a wall between wanting and having. In the relaxed space of allowing you begin to receive.
Learn. We learn by opening. Begin to balance the energy of opposites within yourself.
Stand in it. You've learned who you are. Now stand in it. Be it.
Give it. You learned it. You're standing in it. Now give it. Take a chance. Be honest. Be humble. Give as you were given. It returns a thousand-fold.
© Copyright 2003-2016 Amara Rose. All rights reserved.
About the author:
Amara Rose is a "midwife" for our global rebirth. Her services include transformational guidance, talks, e-courses, a digital download CD, and an inspirational monthly newsletter. She is widely published in health, business and new thought magazines, both digital and print. Learn more: http://www.liveyourlight.com
http://www.facebook.com/LiveYourLight
https://www.linkedin.com/in/amararose