Merely by becoming aware of your inner body sensations and experiences and the body's dreaming intelligence you become an extension of the earth's self awareness bringing itself back into balance. You become a flow through for our intertraconnection and the embodied intelligence of the earth. Separated from our essential earthbody essence we attempt to reclaim primal unity through frenetic striving towards an imagined goal that hovers somewhere above the earth. But this goal can never be reached. In our inner life our frenetic striving manifests as stress and struggle and on the macroscopic level it manifests as economic growth and environmental destruction. In both cases the result is harm done to our bodies and to the earth.
We don't need to struggle or damage ourselves to be whole. We are already whole, even though we are also paradoxically incomplete. Everything we need is already present or near at hand. We can experience our deepest essence now in the form of mountain like responsive ferocious, unwavering body-based presence and caring, powerful sensual and nurturing love. We can experience it in our coming together to care for each other or for the local bioregion, in our ceremonies, in our working through conflicts, in our supporting each other in times of difficulty, in our mutual empowerment and in our sharing of our myths and stories. May all beings learn to touch their deepest essence with a strong, warm and tender hand. May all beings be reborn as their great ecological connected Selves. May all beings occupy their deepest and most courageous soul. May we sing songs of victory over tyranny and injustice. May we become the guiding light back to the abundant and magical wild garden.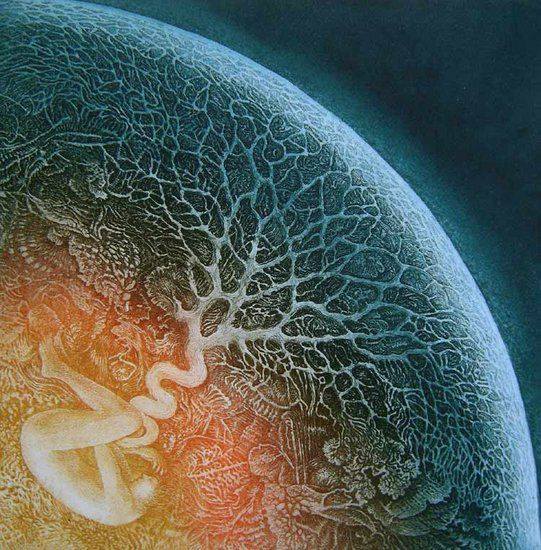 Artwork by Yolanda Eveleens
About the Author: Jason Hine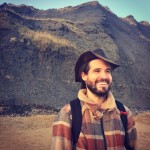 Jason is an Earth based facilitator, ceremonialist, deep ecologist, gardener, wilderness guide, and rebel life coach.
You can find Jason on Facebook