With two eyes,
we are born SUPRFl$CAL.
A generation of horses and torches,
equally wicked and wise.
The truth lies in dualities.
Can you SEE?
Timothy Yanick Hunter (SUPERFI$CAL)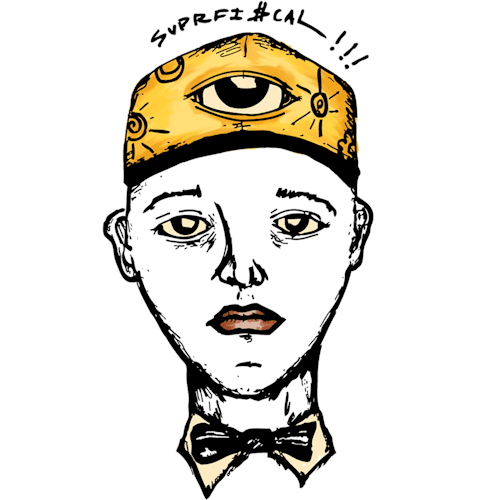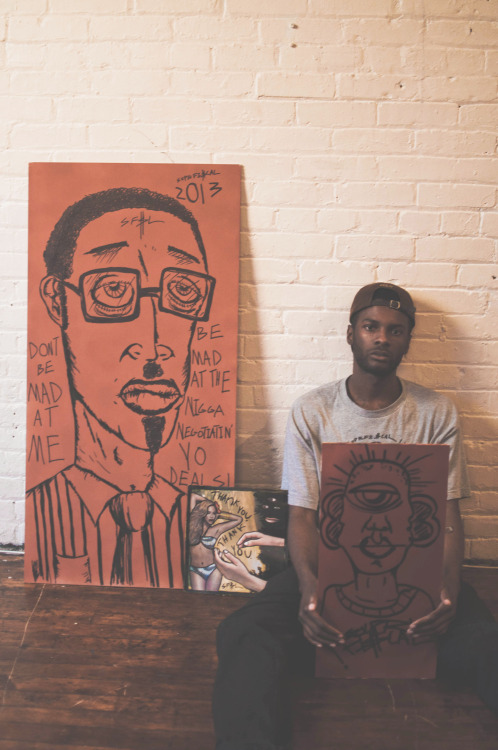 Timothy Yanick Hunter is a young Toronto artist making his mark in the art world. His collection of work primarily uses orange and red tones to seduce the viewer while questioning the role of desire in retail marketing. His art aims to explore the grey area between consumer culture and cultural appreciation. Is an artist a cultural contributor or simply a retailer of his/her works? At what point does the appreciation of artwork and people become a consumer past time? These are the questions Yanick Hunter aims to provoke and address with his artwork.
Hunter's approach is to blend the motifs of the consumer world and contemporary art seamlessly together. At his showings he transforms vacant spaces to suit his orange paintings, accompanied by orange walls and even orange food. He uses his environment as a tool for conversation. In addition to challenging consumer culture with his artwork, he also examines the history of white male artist painting the nude female form, and reimagines the process through the lens of a young black male artist.
Each piece is expressive, distinct in style while demanding a moment of pause. "The Orange Room is about you, me and the space around us. More than a solo exhibition, Orange Room is an experience – warm, sensual, and personal; exploring our relationship with our environments and each other."
Follow more of his work at: superfiscal.com
Follow him on instagram: @superfi$cal