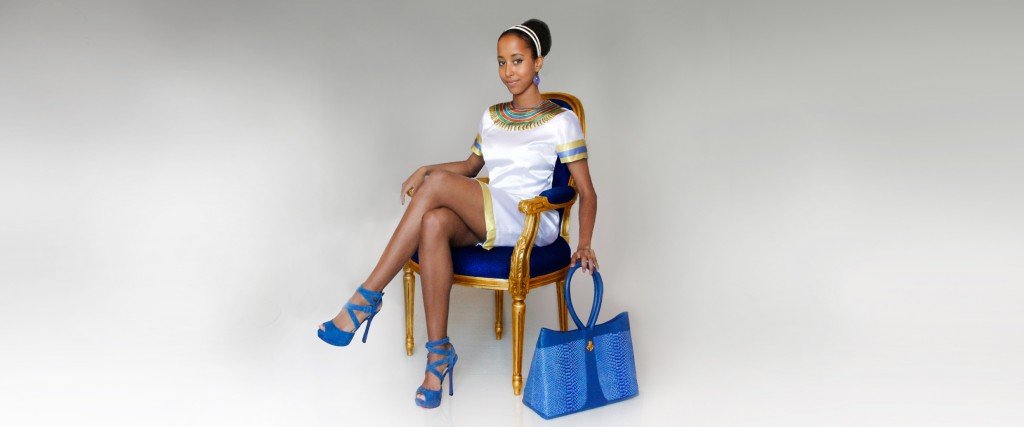 Fashion a big part of culture, especially within the urban community. It's a way to creatively express and represent oneself through attire. Clothing says a lot about our style, personality, and what we stand for. Although there is one side to fashion that is aesthetic, creative and thought provokingly beautiful, there also is another side to the fashion industry that is superficial, consumerism focused, and vanity driven. Within the urban community, many people have traded slavery chains for gold chains, the new slaves of the modern age, so to speak, as some of the fashion that the urban community is addicted to is not doing anything to improve the minds of the people who wear it.
Throughout history, fashion has always been a defining image of how we represent ourselves, from the regalia of royalty and warriors to the coat of arms and sigils woven into the fabric of armor and attire. In those days, the loyalty of family, faith, and wisdom was an important visual element in the representation of one's clothing.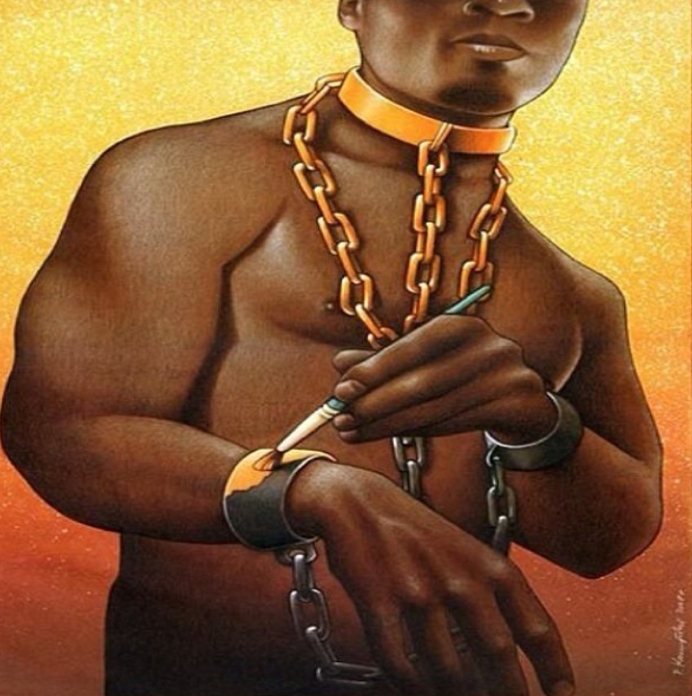 But what is fashion without knowledge of self? Sure, Jordan's look fresh, expensive jewelry tells the world that one has money, but as the saying goes, "those who spend their money on this image are nothing more than rich slaves", or poor people making themselves even more broke over products that don't serve them. This problem leads back to both a lack of self, and a lack of cultural knowledge.
The events that occurred during the transatlantic slave trade wiped out a lot of the cultural and original spiritual awareness black Africans had of themselves. Instead, their awareness was directed towards how insignificant and subhuman they were. The result this had on the diaspora of black people diminished the number of relatable role models and cultures for black people to look up to. This is especially important for black people in America whose ancestry and original culture has been taken away and hidden from them. The depth of knowledge, wisdom, and understanding that came from black leaders within ancient history has been obscured from view for most of modern history. Many young black people grow up not knowing that their ancestors were significant and made huge contribution to the foundations of which this modern world was built upon; and this lack of knowledge has an effect on the self worth of black people living in a modern world saturated in inequality. Within the race debate, ancient Egypt has become a terrain contested by many points of view and has certainly been portrayed by Hollywood as a predominately caucasian civilization.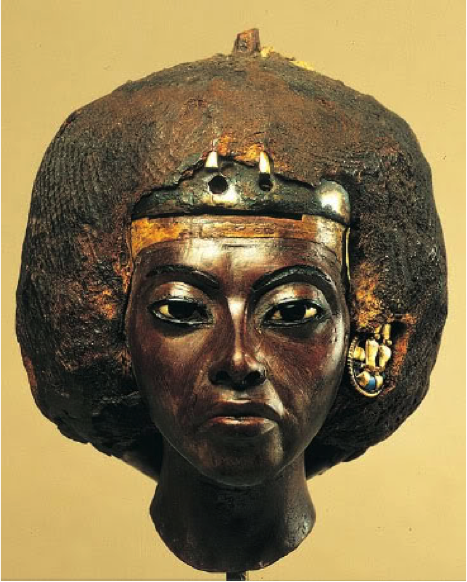 Based on scientific and academic research, it is already proven beyond debate that black people built the foundation of ancient Egypt and held high positions, many of which were pharaohs. This has been proven not only through DNA evidence, but also through physical anthropological evidence, melanin dosage tests, osteological evidence, blood tests, and linguistic unity with southern and western African languages. Before Europeans started holding high positions in ancient Egypt, black Africans had established Egypt's ancient traditions and culture prior to it's downfall during the Greek Ptolemaic Kingdom, which ruled Egypt until 30 BC, under Cleopatra, falling to the Roman Empire to become a Roman province.
Although black Africans built the foundations of ancient Egypt, as well as had a strong presence in Egypt, the country's ancient traditions were not exclusive to outsiders, in fact, as it's power and popularity grew, ancient Egypt became a racially diverse place. The Nile river drew people from many regions beyond the caucus mountains. Although, there were cultural prejudices' that in historical hindsight did not justify enslaving sovereign people of other cultures to build the pyramids, the ancient Egyptians were not preoccupied with skin color. The only thing that mattered was that one obeyed the natural laws of Ma'at, spoke the language, and followed the Gods (symbolic archetypes of that represent the natural order of nature & the cosmos) of the land. Ancient Egyptians married people from outside of their established culture, leading to racially integrated aristocracies.
It is clear that ancient Egypt was a civilization filled with culture, wisdom, and art. The calling to preserve and move it forward depends on those who find value in its traditions.
Fast forward to the present moment and enter Omar Buckley, a creative artist who is the founder of RAMOMAR clothing. Having had the pleasure of designing and selling his work to Russell Simmons, Erykah Badu, David Banner, Rihanna, Lenny Kravitz and many more, his depth of knowledge and passion continues to trail blaze his career as a unique and established brand.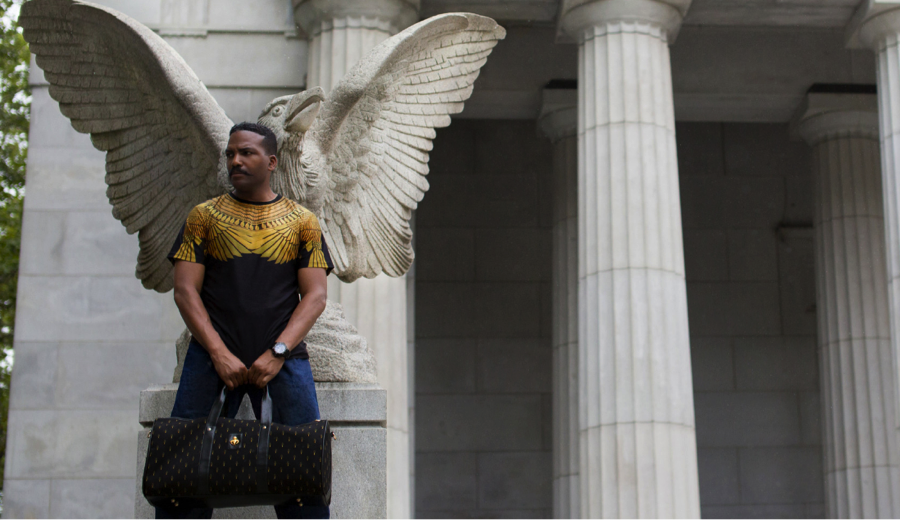 Born in Kingston Jamaica, Omar began drawing at the age of 4 due to his fascination of story telling. At a young age he traveled to New York and later attended the high school of Art and Design in Manhattan. Soon after he studied illustration and fine art at the Fashion Institute of Technology as well as the prestigious National Academy School of Fine Arts in New York City.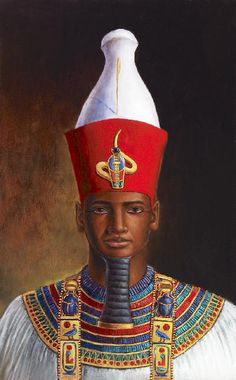 His passion for art lead him to study Rembrandt, Titian, Sargent, Van Dyke, and Monet. In addition he has studied the talents of the renaissance masters such as Michelangelo, Raphael, Leonardo da Vinci and William Bouguereau. As an artist longing for depth and meaning in the modern world, Omar found himself fascinated with the images left behind by the ancient cultures, as well as the mystery behind the messages these cultures wanted passed down through time. He began independently studying the art and architecture of the ancient cultures such as those in Africa including Nubia, Egypt/Kemet, the Mayans, Incas, Olmecs, Persians, India, China, Japan, Greece and Rome.
The stories and meaning behind the symbology and architecture is hiding in plain sight yet obscure to the modern man/woman, waiting to be deciphered. The more he immersed himself into these studies the more knowledge/memories of his ancestors were revealed.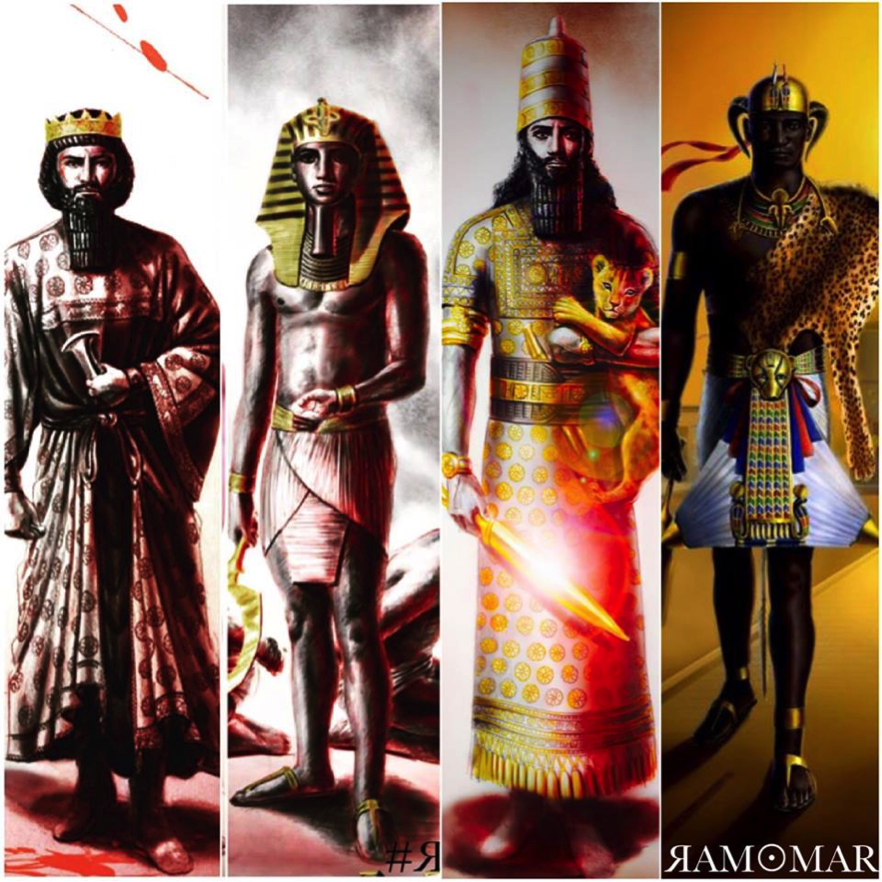 As many wisdom seekers find Truth in isolation. Distance from the noise of society enabled Omar to unravel the symbolic codes that the ancients had strived to preserve. The language of Truth and eternal consciousness was embedded in the art of these cultures.
"The artist's task is to save the soul of mankind; and anything less is a dithering while Rome burns" – Terrence Mckenna
Like many artist who hear the call to instill the will and beauty of the Divine into this physical world, his will compelled him to pick up where the ancients had left off. Driven by his passion to create quality art, functional clothing, and build a brand that is more aligned with knowledge of self, than vanity, he soon founded Ramomar Clothing, a brand dedicated to bringing ancient mathematics back to modern man, with style.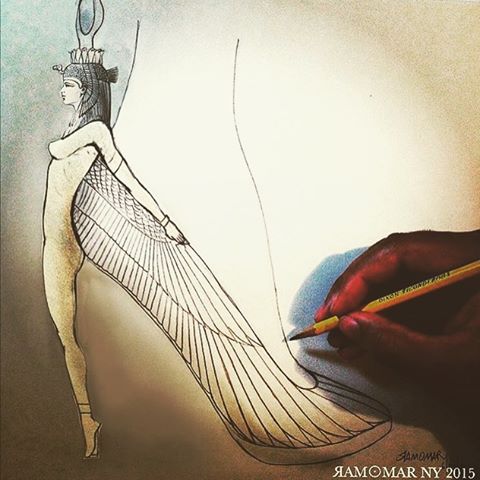 RAMOMAR uses art, fashion, culture, and history to reintroduce luxurious textiles and patterns revered in ancient times with a modern context; while acknowledging their sacred function and meanings for a new generation.
The word 'Luxury' started as a tribute to the 'Gods' i.e. the archetypal figures that represent the universal forces of nature & the cosmos. Temples built for the deities were embellished with gold, lapis lazuli, precious minerals and materials of all kinds.
Therefore, when one invests in luxurious items, like those that were tributes to the Divine, one is investing in something sacred. A sacrifice in turn, makes something sacred. The higher the investment, or sacrifice, the more sacred that acquired object becomes.
Ancient Egyptians believed that those who were in the presence of these sacred objects would in turn be granted favors from the creator for their service. The Pharaohs, priest and priestesses had to live by a strict moral, and spiritual code of conduct to be granted access to these sacred items and places. They followed a strict regimen of diet, dress, speech and strength of character to signify the luxury granted to them by serving a higher power.
These dress patterns and luxurious textiles were used to express this special position bestowed on these individuals, and are the foundation of the RAMOMAR brand.
As mentioned earlier, ancient Egypt was a multicultural society founded by black Africans. This brand is not exclusive, rather it is inclusive to anyone who wishes to embody the principles and wisdom of the Egyptian Gods, through clothing and presentation. This brand is accessible to all races and socioeconomic classes, from high end luxury items to affordable T-shirts, this is clothing for the people, the seekers, the knowers, and anyone in between. Join Omar Buckly and his brand RAMOMAR on the journey toward Ascension through style and knowledge of self. Collection items viewable below.
Other Ascension articles that compliment the knowledge of this reading:
Ancient Egyptian Mythology
Visit Omar Buckly at:
Follow Raymomar on social media
Facebook
Twitter
Instagram